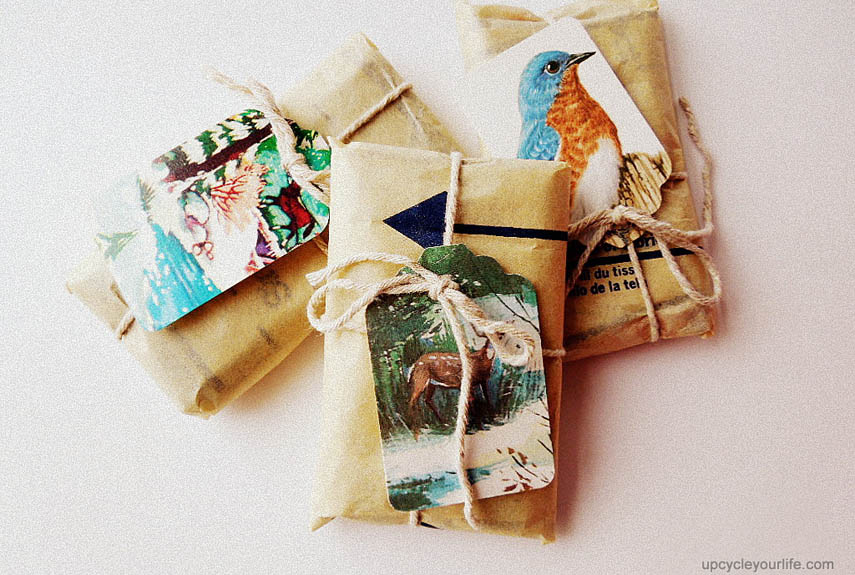 Try some of these do-it-yourself ideas for upcycling or repurposing clutter into new holiday creations.
Do you have a collection of craft supplies you've never touched? Perhaps there are some possessions you still haven't thrown away because you wonder if they may be of use to someone some day. The holidays are a great time to repurpose or "upcycle" clutter. Here are some ideas for turning those long ignored possessions into something unique that can be appreciated.
For a simple yet elegant creation, paint some pinecones in your favorite holiday colors. Add some glitter if you're feeling bold.
You can re-use burned-out bulbs by dipping them in a few colors of paint and hot gluing them onto a tinsel wire trim, making a festive garland.
This can be a beautiful way to preserve an heirloom piece of furniture when downsizing or recycle something that is beyond repair. The natural weathered look can add a charming warmth to your holiday decor.
Pine Cone Kissing Ball
Mistletoe is great, but try something a bit different. Get crafty with this wintery ball of greenery and pine. See how you can make your own.
If you have some greeting cards just lying around waiting to be used, don't throw them away. "Upcycle" them by cutting them into gift tags.
With just a bit of scrapbook paper, string and ribbon, you can make these beautiful hand-crafted ornaments. Follow the instructions here.
Having trouble giving those books away? Are they water damaged or missing their covers? This is fun and easy way to recycle a damaged book by simply using some cutting and folding techniques, some buttons and some string. Read more here.
Find more DIY ideas on Wesley Homes Pinterest