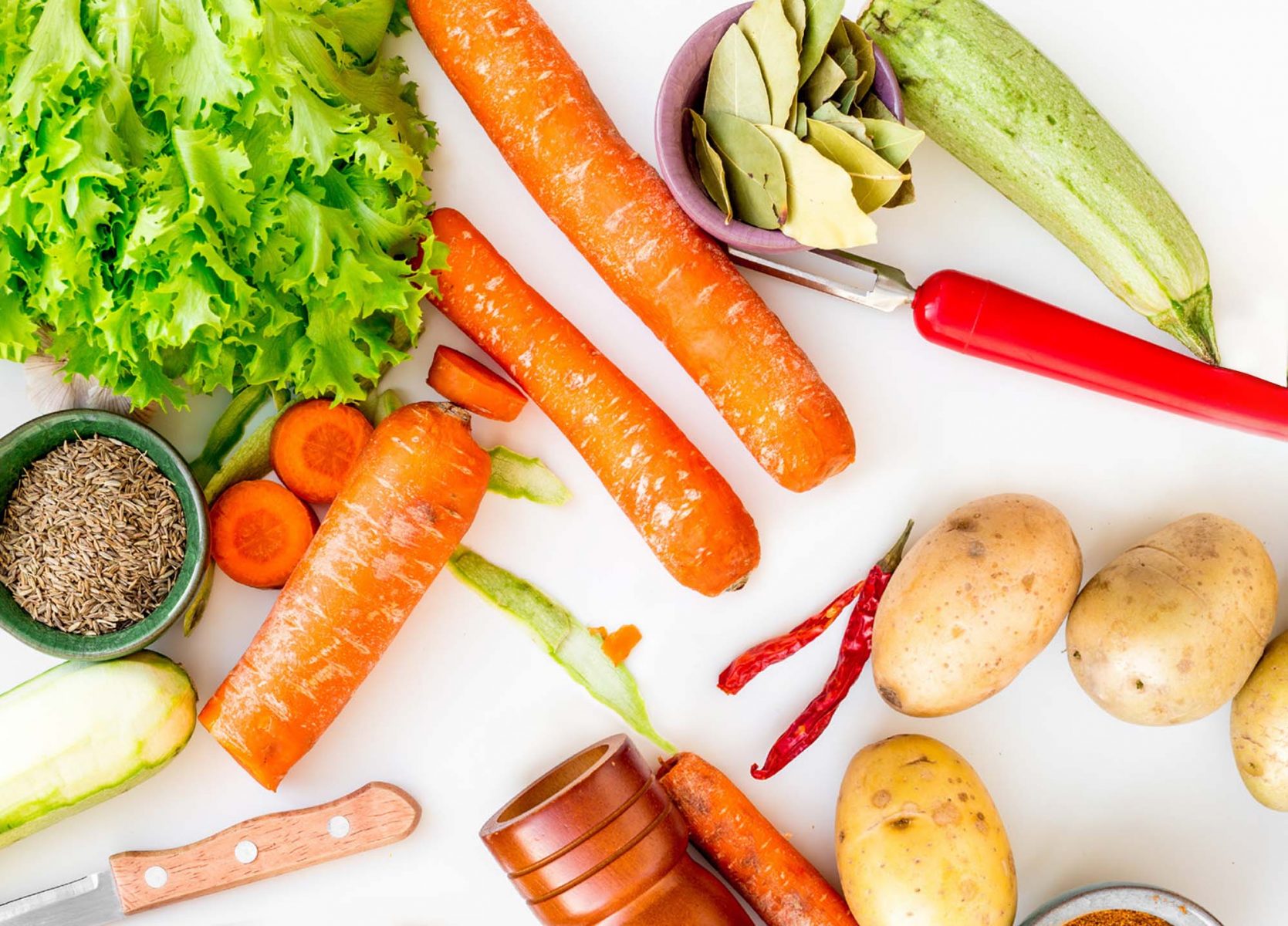 If you haven't been to a Wesley community or if it's been a while, February is the month to come for a tour! See for yourself what Wesley has to offer, from our beautiful apartment homes to our network of services to our assortment of engaging activities. Whether you want to explore during a Wesley excursion, broaden your mind during a Wesley U class or get in shape in the fitness center, life at Wesley awaits you – along with a special gift!
Come in for a tour during the month of February, and get a boost to your healthy lifestyle: a free Heart Healthy Cooking cookbook.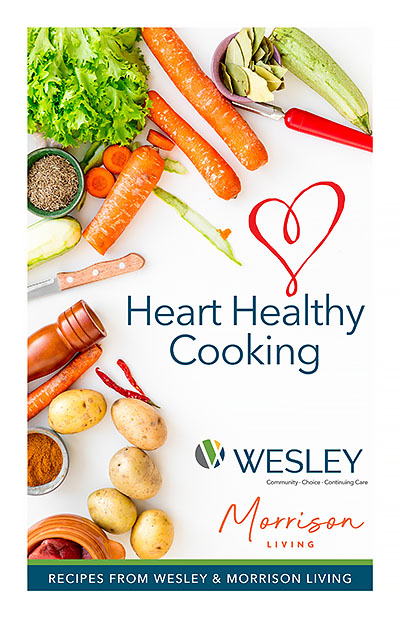 Why a cookbook? Because February is American Heart Health Month, and Friday, February 4th, is the Go Red for Women campaign by the American Heart Association (AHA). The goal: the prevention of heart disease and stroke. The theme: Reclaim Your Rhythm.
According to the AHA, 1 of every 3 women's lives are claimed by cardiovascular disease each year. It's a misconception that only older people develop heart disease or that it's a disease only for men. We may plan to make changes to our lifestyles with New Year's resolutions or during other times throughout the year, but we put off eating better because <insert excuse here>. With Wesley's Heart Healthy Cooking, now is a great time to take that first step to eating well.
The cookbook includes recipes from Wesley's Teaching Kitchen Superfood Series as well as heart-healthy recipes featuring foods like quinoa, salmon, oats and dark chocolate. There are beverages, breakfasts, salads, desserts and so much more. Most recipes are from the kitchens (and talented chefs) of Wesley's culinary partners, Morrison Living.
With protein, vegetarian and vegan selections, you can have complete meals or mix and match. Gentlemen, the campaign is Go Red for Women, but these recipes are good for you, too!
The American Heart Association: How you can GO RED.
G: GET YOUR NUMBERS – Ask your doctor to check your blood pressure and cholesterol.
O: OWN YOUR LIFESTYLE – Stop smoking, lose weight, exercise and eat healthy.


R

: REALIZE YOUR RISK – We think it won't happen to us, but heart disease kills one of three women.
E: EDUCATE YOUR FAMILY – Make healthy food choices for you and your family. Teach your kids the importance of staying active.
D: DON'T BE SILENT – Tell every woman you know that heart disease is our #1 killer.
Call today to schedule a tour so you can start your heart-healthy cooking. Okay, you can have a Super Bowl cheat day, but you'll be eager to get back to the recipes from Wesley's Heart Healthy Cooking cookbook (while supplies last!).
Wesley Bradley Park: (253) 435-8100
Wesley Des Moines: (206) 824-5000
Wesley Lea Hill: (253) 876-6000
Wesley at Tehaleh: (253) 366-6100