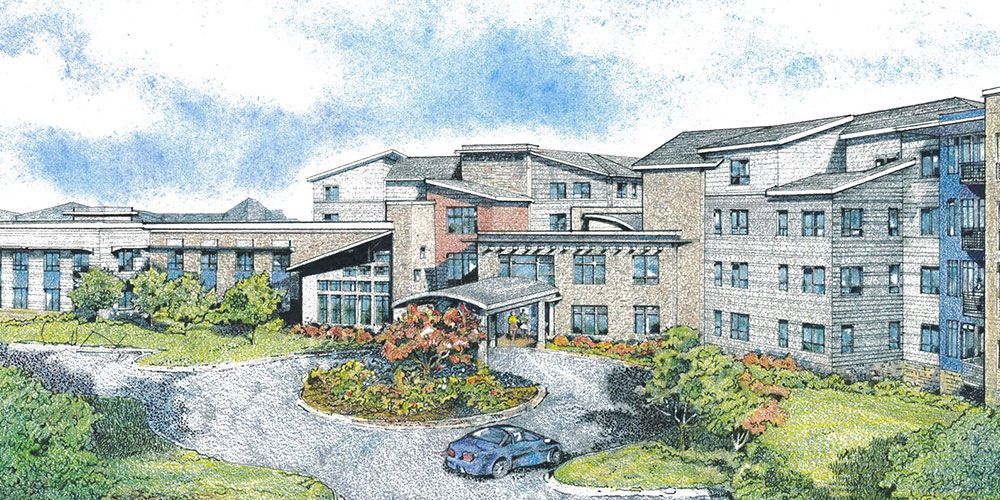 The redevelopment at Wesley Des Moines has moved into a new phase this week.
Phase II consists of removing 17 older Cottages and building a new five story building with 151 apartment homes, two levels of underground parking and a 24,000 square foot Town Center. Demolition of the Cottages started Wednesday as the first step in preparing the site in front of the existing Gardens building for the new development. Construction is expected to take approximately 21 months.
As the construction gets started, Wesley Des Moines has also started taking reservations for apartments in the new building.
"Everyone is so excited to pick their new home," said Rob Lanouette, Community Relations Director for the redevelopment. "We expect to have great views of Puget Sound from many of the apartments."
Rob is contacting Captain's Club members first, according to their deposit date, and will open up the opportunity to select an apartment to the general public once everyone on the priority reservation list has been called.
The new Gardens pricing and floor plans are now available to view on our website here.
A variety of apartment sizes and floor plans are available ranging from 770 square feet to over 1800 square feet in size. The Town Center is the heart of the community and includes a fitness center, family lounge, craft and sewing space, woodshop, educational theater, hair salon, library, dining room and bistro, music room and 5th floor club room. Special to the new building is the spacious White-Helms Community Room and Chapel.
For more information on Phase II of Des Moines redevelopment, contact Rob Lanouette at 206-870-4705, or use the form below.