About Us
Wesley is a mission-driven nonprofit organization affiliated with the Pacific Northwest Conference of the United Methodist Church.
Mission
Inspired by and grounded in faith, Wesley enriches the lives of older adults through community, choice and continuing care.
Vision
To build a network of services for older adults, clients, family members and employees that promotes an inclusive, diverse and caring community.
Values
Respect: We treat each other with respect and value each person.
Diversity: We provide a welcoming environment embracing inclusion and diversity.
Confidence: We inspire confidence. We demonstrate that we're thinking ahead, considering resident, client and employee needs while ensuring the stability and quality of services, programs and communities.
Faith: We demonstrate our faith through our actions and empower each other to be our best selves.
Choice: We respect the unique needs of every person and their right to make choices. We encourage people to live their lives their own way.
Family: We honor all those touched by our work and offer guidance and resources to navigate aging successfully and promote meaningful experiences.

A History of Service
Founded in 1944, Wesley provides a network of housing and health care services for older adults in the Puget Sound region. Methodist Reverend Dr. Stanley Logan founded Wesley based on the principle that older adults should be able to age with respect and dignity. Wesley has remained true to that founding principle and is now a leader in senior housing and care services with an exemplary reputation for quality, compassion and care.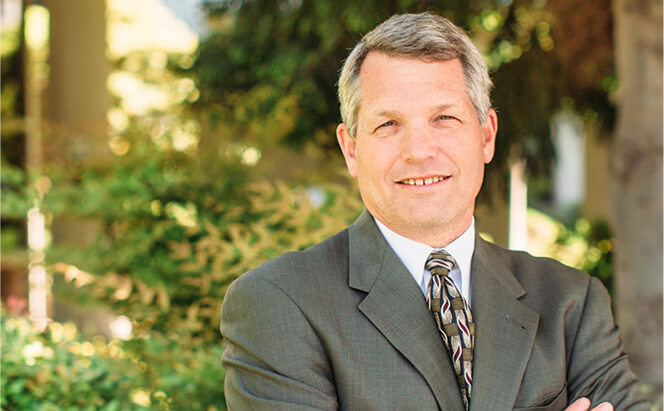 Meet Our Executive Team
Wesley's executive team brings to life the direction and intent of the boards. Their knowledge of our mission focus coupled with the boards' strategic plan, and knowledge of those we serve and will be serving – including residents, staff and each other – is critical in securing the success of our business operations. The executive team keeps in mind at all times the faith-based promise that we make to our communities to serve and to give back.
Governing Boards
Our boards work in unison to guide Wesley in defining the direction of the organization through strategic goals and fiduciary oversight, and to ensure that the business is operating according to our mission.
Publications
Read more about Wesley in our Annual Report, Social Accountability Report and current issue of The Wesley newsletter.
Publications
Find out more about Wesley through our publication library.
Annual Report

2022 Annual Report

Reflecting on 2022, there were many exciting developments that happened at Wesley including new mission and values, construction updates and milestones.

Annual Report

2021 Annual & Social Accountability Report

When we reflect back on the events of 2021, it would be easy for one to get discouraged and wonder when is this all going to end. At Wesley, we have taken a different view of last year: a view of hope, encouragement, optimism and joyfulness…
Ready to Learn More?
We're here to help you get the information you need. We'll be in touch!
"*" indicates required fields
Wesley is a certified 501(c)(3) nonprofit organization.
As a 501(c)(3) nonprofit organization, Wesley takes it responsibility to provide a meaningful community benefit seriously.
View our Social Accountability Report to see how we've given back through:
Charity care and subsidies
Support of other non-profit organizations
Community involvement
Active participation in fundraising for causes that affect seniors
Sponsorship of community activities
Wesley complies with applicable Federal civil rights laws and does not discriminate on the basis of race, color, national origin, sexual orientation, religion, disability or gender.