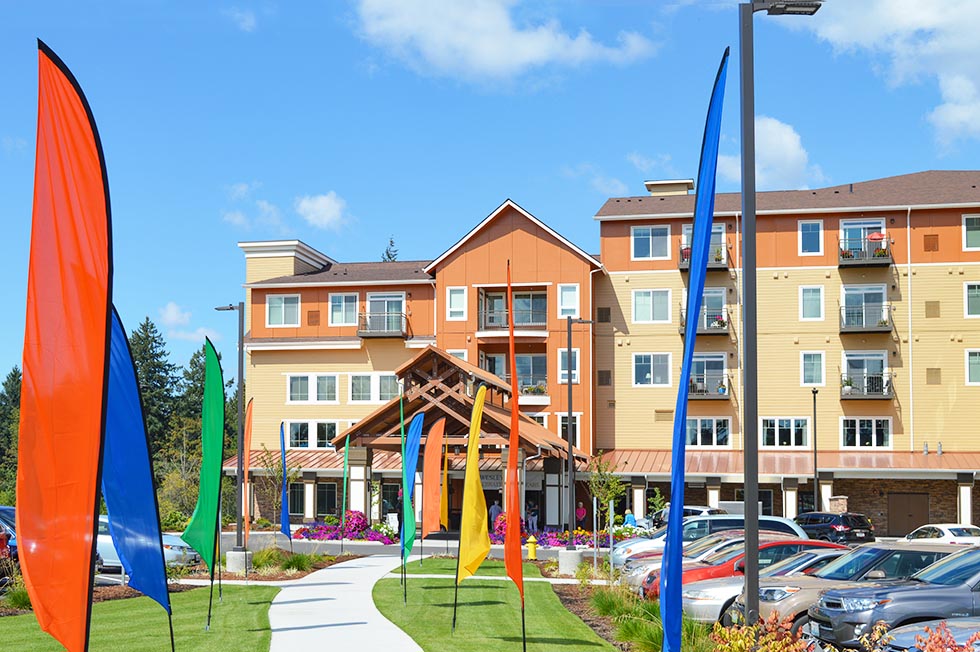 Learn what you may have missed at Bradley Park's Grand Opening
Recently, Wesley Bradley Park held its Grand Opening event. Over 400 guests attended with close to 100 residents volunteering, showing their apartments and happily welcoming guests to the community.
Visitors were impressed by the lovely grounds, the beautiful building and the friendliness of the residents and staff. It also created an opportunity for people to speak with the marketing team to get information about living at Wesley Bradley Park.
There are apartments available in The Commons for those who want personal care services through Wesley's Catered Living program. Only two independent living apartments are available between The Lodge and Brownstone. Even if you or your relative isn't ready to move now, consider becoming a member of the Priority Reservation List.
View more photos on our Facebook page You don't need a Facebook account to view the photos.
For more information about apartments or Catered Living services, please contact Joan today by calling (253) 435-8100.