Wesley Des Moines Health Center
Skilled nursing, rehabilitation, and specialized dementia care.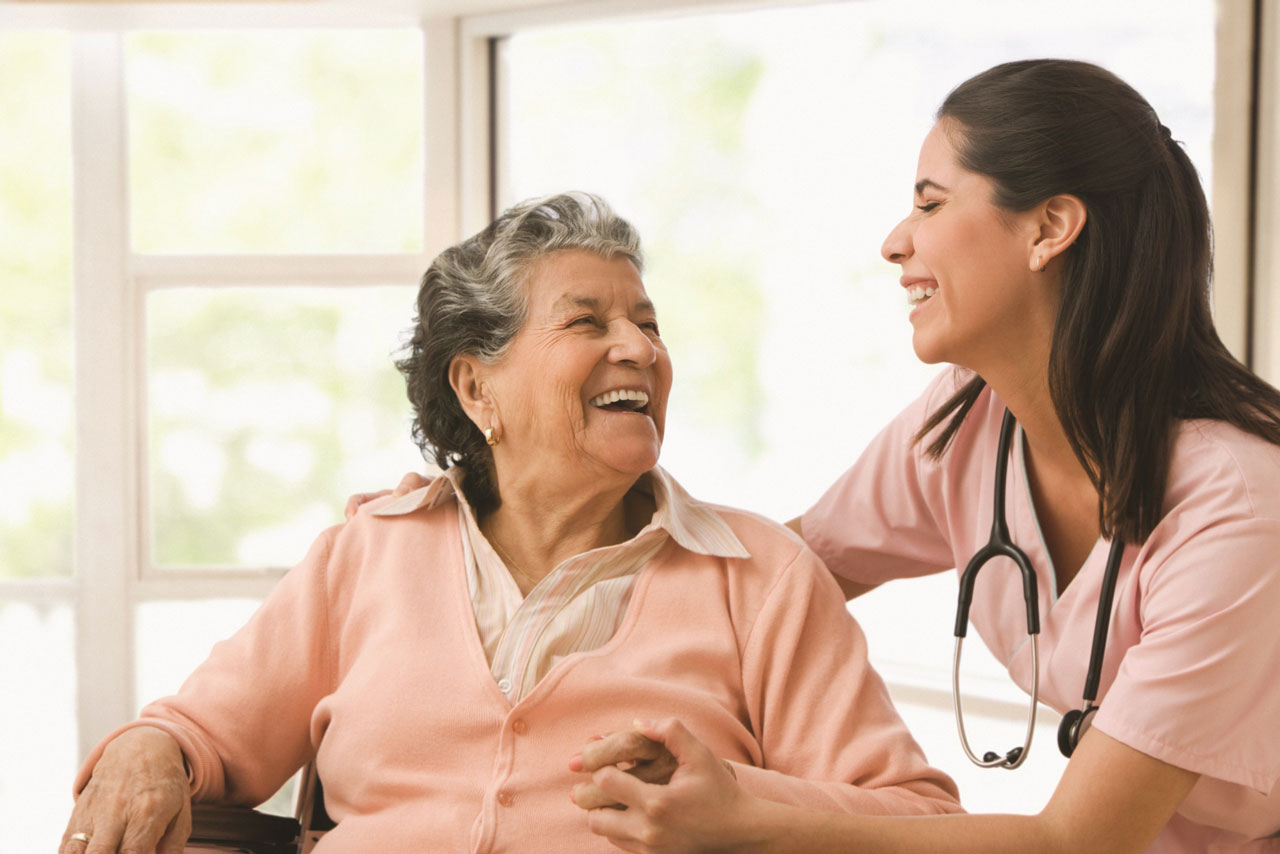 Professional Care,
Compassionate Service
---
Wesley values its long-standing relationship with local physicians, discharge planners and community health professionals. Our caring and reliable employees exemplify our reputation for excellence. We strive to provide quality care to the families we serve every day.
Wesley Des Moines Health Center
Wesley Des Moines Health Center, certified under Medicare and Medicaid, is part of the Wesley Des Moines community campus. Whether you join us for long-term care or to recover after an illness, joint replacement or other surgery, your comfort is a part of your care.
Compassionate Care
Registered and licensed practical nurses and nursing assistants provide quality care under the supervision of your physician. Each person in our care is treated with dignity and respect in a clean, pleasant environment where family and friends are welcome. Admission to Wesley Des Moines Health Center is on a space-available, non-discriminatory basis.
Rehabilitation
Our experienced rehabilitation team individualizes your care with programs to reach your specific goals for increased independence and ability. Patient families are also encouraged to participate in therapy sessions, caregiver education and training.
Specialty Therapy
Wesley Des Moines offers you the option of specialized nonsurgical, medication-free therapy, including the use of virtual reality technology, for conditions ranging from arthritis pain and recovery from a fall, to joint replacement rehabilitation and complications from a stroke.
Occupational Therapy
You may find you need help regaining your ability to handle daily tasks. Therapy can help you adapt and master tasks essential for your living environment and lifestyle.
Speech Therapy
Our speech therapists can provide you with a range of services depending on your need, such as improved communication and safe swallowing. These services include assessment, education and treatment for language, voice, articulation and fluency disorders.
Nursing Services
IV
Our team provides specialized nursing care for patients requiring medication, therapies, fluids and nutrition delivered intravenously.
Medication
We offer comprehensive medication management. Receiving the right medications in the right dose and at the right time is vital to maintaining your quality of life.
Chronic Illness
Our specially-trained team of nurses and home health aides understand the challenges faced by patients with a chronic illness and they are trained to help prevent hospital re-admissions.
Restorative
Included in the room and board charge, we seek to improve the quality of life for our long-term care population who require a specialized restorative program.
Ready to Learn More?
Call us at (206) 824-3663 or fill out this form to speak with a Wesley specialist.
"*" indicates required fields