Wesley Lea Hill Rehabilitation & Care Center
Experience Transitional Care with Superior Hospitality.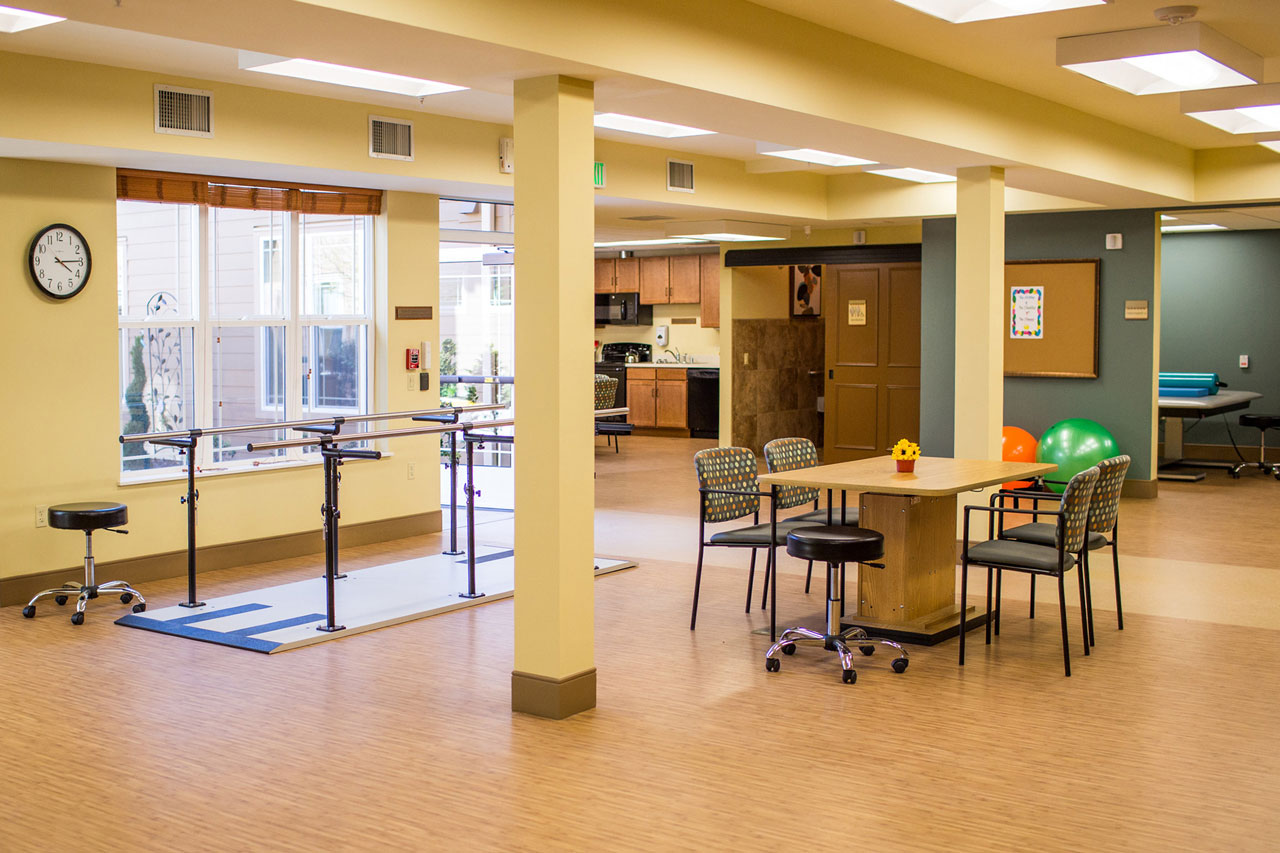 Transitional Care,
Superior Hospitality
---
With private suites, customized services and first-class hospitality, the Lea Hill Rehabilitation & Care Center is designed to pamper you during your healing and recovery. Your comfort is our priority.
Be Pampered During Your Recovery
Our skilled nursing and rehabilitation center offers large private and semi-private suites with private baths. We nurture the mind while healing the body in order to give guests the best chance at regaining their independence. This holistic style of rehabilitation is designed to combine first-class treatment, superb amenities and guest-focused hospitality.
Compassionate Care
Registered and licensed practical nurses and nursing assistants provide quality care under physician supervision. Each of our guests is treated with dignity and respect in a clean, tranquil environment where family and friends are welcome any time.
Hospitality
You'll work hard on your recovery, and you deserve a quiet place where you can restore your mind and body.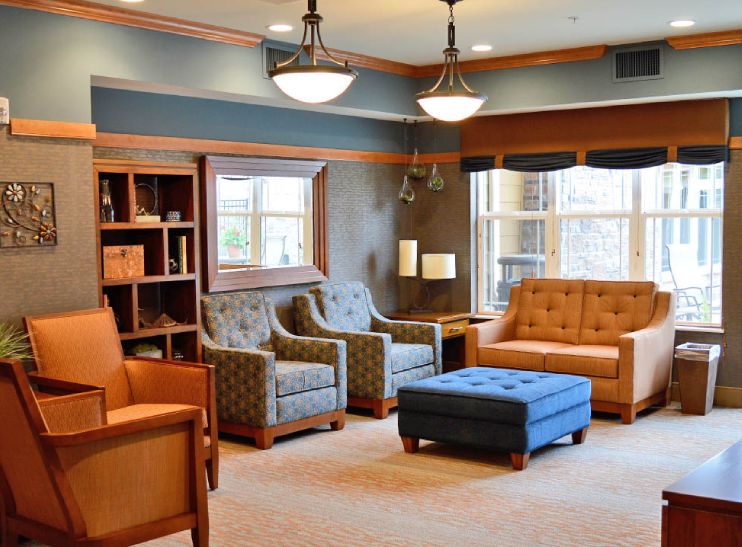 Amenities include:
Private suites with in-suite bathrooms for privacy and dignity
A Meditation Room/Chapel for reflection and peace
A variety of therapeutic and custom meals provided under the direction of a registered dietitian and chef
Full-service dining rooms and in-suite delivery
Free WiFi and satellite TVs in every suite
A salon for women and men
A wide range of activities, including discussion groups, movies and pet visits (restrictions apply)
Elegant fireplaces in relaxing lounges
A landscaped patio where you can relax and breathe in the fresh air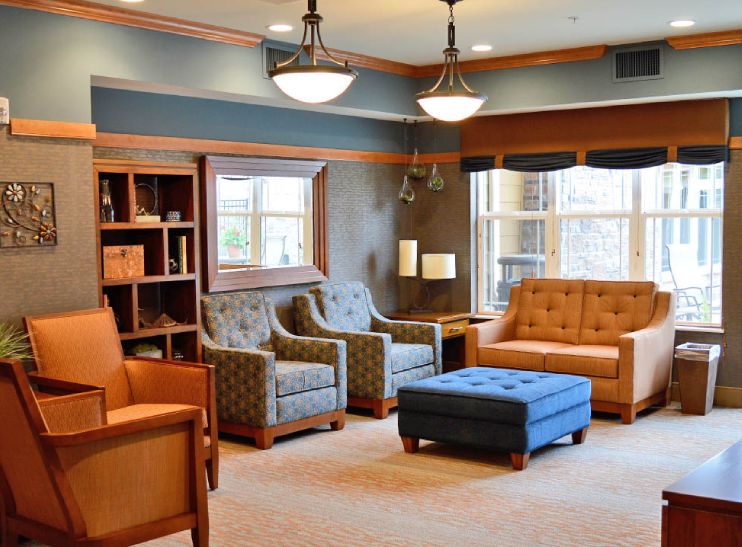 Rehabilitation
Our experienced rehabilitation team individualizes your care with programs to reach your specific goals for increased independence and ability. Patient families are also encouraged to participate in therapy sessions, caregiver education and training.
Pain Management
Our programs include rehabilitation procedures and therapeutic modalities (ultrasound, shortwave diathermy, gentle electrical stimulation, and infrared light), in conjunction with medications for ongoing and chronic pain control.
Occupational Therapy
We help adapt and modify your environment in order to perform activities of daily living to the best of your ability. Daily living skills such as meal preparation, dressing, bathing, and personal care will be developed and/or recovered whether you have a physical or cognitive disorder.
Speech Therapy
Our treatments focus on communication and/or swallowing disorders. Programs are developed to address clear speaking through phonation, pitch, and respiration, in addition to swallow safety including food textures, consistencies.
Physical Therapy
Our therapy team provides preventative and rehabilitative services that maximize your functionality, reduce pain and prevent further injury. Programs include post orthopedic surgery, injuries from falls, and stroke recovery.
Nursing Services
IV
Our team provides specialized nursing care for patients requiring medication, therapies, fluids and nutrition delivered intravenously.
Medication
We offer comprehensive medication management. Receiving the right medications in the right dose and at the right time is vital to maintaining your quality of life.
Chronic Illness
Our specially-trained team of nurses and home health aides understand the challenges faced by patients with a chronic illness and they are trained to help prevent hospital re-admissions.
Restorative
Included in the room and board charge, we seek to improve the quality of life for our long-term care population who require a specialized restorative program.
Ready to
Learn More?
Call us at (253) 876-1100 or fill out this form to speak with a Wesley specialist.
"*" indicates required fields