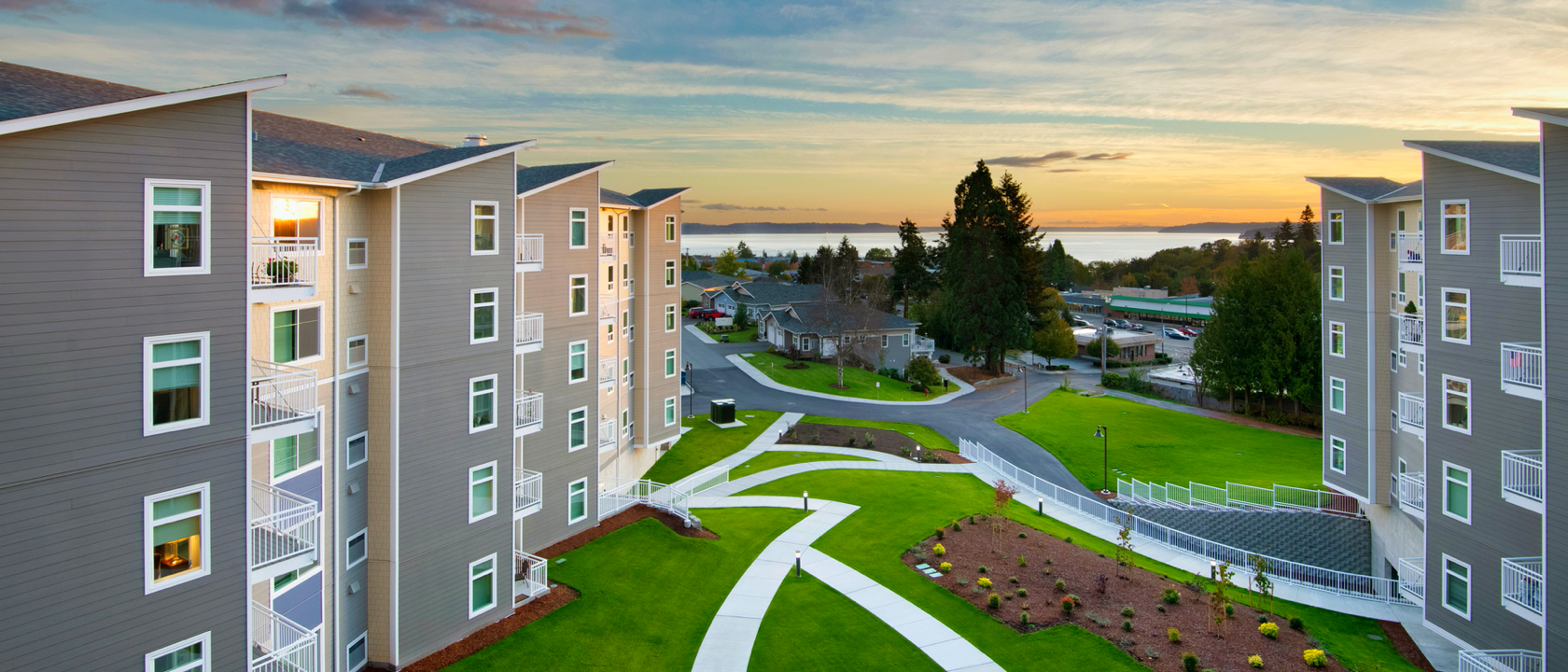 Senior living can be challenging. At some point, assistance with day-to-day activities becomes necessary. A senior care community provides the highest quality assistance. When it's time to consider senior living, there are several options available, but the real choice is typically between a senior community with independent living and an assisted living facility. The two differ in the types of care provided, the payment options, and the degree of regulation.
At Wesley, we understand the importance of choosing the right community to care for you or your loved one. As such, we have highlighted some important factors that you should consider before making the decision.
Understand the type of care you need
Care facilities for senior citizens typically offer general services such as housekeeping, dining services, exercise, and medication management support. Some provide special services to suit specific health needs such as Alzheimer's, dementia, diabetes, or depression. You need to understand the type of care you need so that you can choose a facility that offers it.
Do you require memory care or incontinence care? Do you need someone to prepare your three square meals a day? A full care assessment will help determine the level of care you or your loved one might need in your advanced age. The assessment considers mobility issues, chronic medical conditions that are likely to worsen, and difficulty performing tasks such as bathing, dressing, or eating.
Level of Independence
Relocating to a care facility can be an emotional experience. Most people struggle to accept that they can no longer care for themselves as they used to. Having other people take care of you involves not only surrendering your independence but also some elements of your freedom. When you are in a care facility, your choices are limited. You need to decide which limitations you can live without.
Before choosing a care facility, you should find out what control the staff will have over your food, activities, sleeping schedule, TV shows, and much more. Nursing homes have more regulations than assisted living facilities.
Covering the cost
How will you cover the expenses of your stay in the facility you choose? Nursing homes are generally more expensive than assisted living facilities. The payment options are personal finances, Medicare, Medicaid, or long-term care insurance. Facilities also differ in how they accept payment, whether upfront, monthly, tiered system, or a la carte services. Consider the facilities you can comfortably afford before making your decision.
If you are moving to an assisted living facility or nursing home, you will have no use for your home. You should consider selling it to finance the transition. Calculate how much you can make from the sale by deducting the realtor fees and outstanding mortgage from the average house sales prices in your locale.  
Look out for Red Flags
While it is hard to determine what it is like to live in an assisted living facility unless you have lived in it, there are several ways to rate it. A quick internet search on Medicare.gov can provide you with reports of different facilities. Third-party reviews can also offer some insight, but the best strategy is to visit the facility and get a sense of the environment yourself.
As you examine the culture of a facility and consider its quality standards, be on the lookout for red flags among these care facilities. These include:
History of violations
High staff turnover
Poor meals
Final Thoughts
Transitioning to assisted living is a natural stage of life. While it is also natural to resist the change, it is inevitable, and the best way to make the transition smooth is to find the right facility. When looking for a nursing home or assisted living facility for you or your loved one to spend your golden years, consider an organization like Wesley that offers a range of options for aging with dignity. At Wesley, we believe that everyone deserves to age well. Whatever your circumstances, you should have options that give you peace of mind during your sunset years.