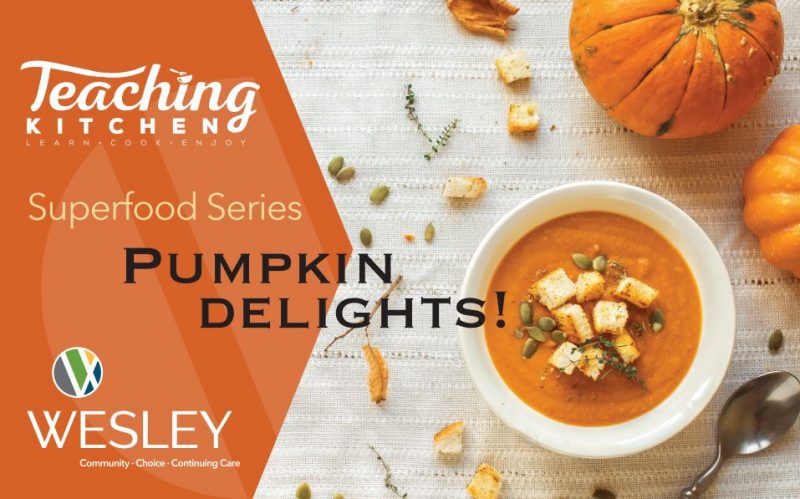 Tis the season – for pumpkin! This healthy fall favorite is our Teaching Kitchen superfood for November. Pumpkin is a great source of fiber, helps you refuel, boosts your immune system and your mood and is good for your eyes, heart health and cholesterol.
Join us online as Wesley's executive chefs "carve" out some aromatic recipes to kick off the holiday season.
Wednesday, November 10 • 2:00 p.m.