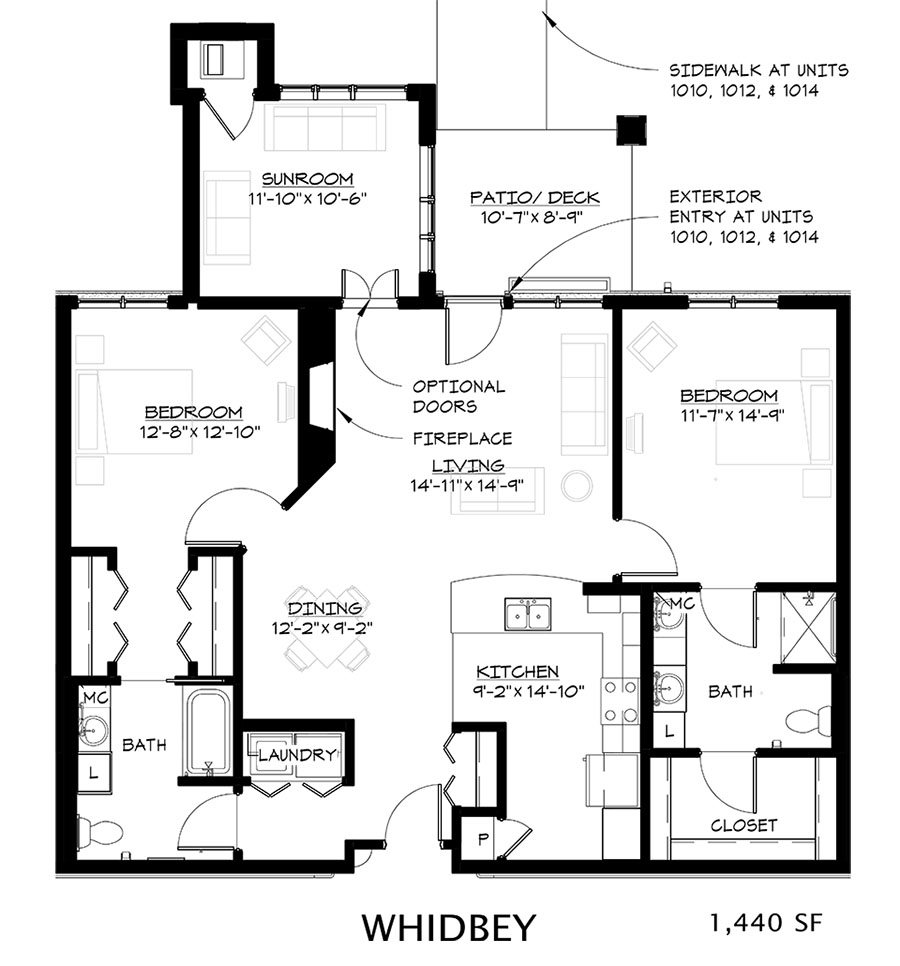 Celebrate the summer with this new and inviting residence at Bradley Park!
The Whidbey is a two-bedroom, two-bath Brownstone apartment at the new Wesley Homes Bradley Park campus. This accommodation is complete with a sunroom, patio and fireplace. Also enjoy Puyallup's natural surroundings with walking trails leading into the beautiful Bradley Lake Park.
The Brownstone offers underground parking, individual patios or balconies, monthly housekeeping and in-home laundry.
When you reserve an apartment at Bradley Park, you can expect comfortable, independent living on a beautiful campus and in a friendly new community. Enjoy maintenance-free living, 24-hour emergency staffing, gardens, picnic areas, walking trails, spiritual care and continuing education programs.
For more details, please contact Lisa Osterloh at (253) 466-2720 or fill out the form below.