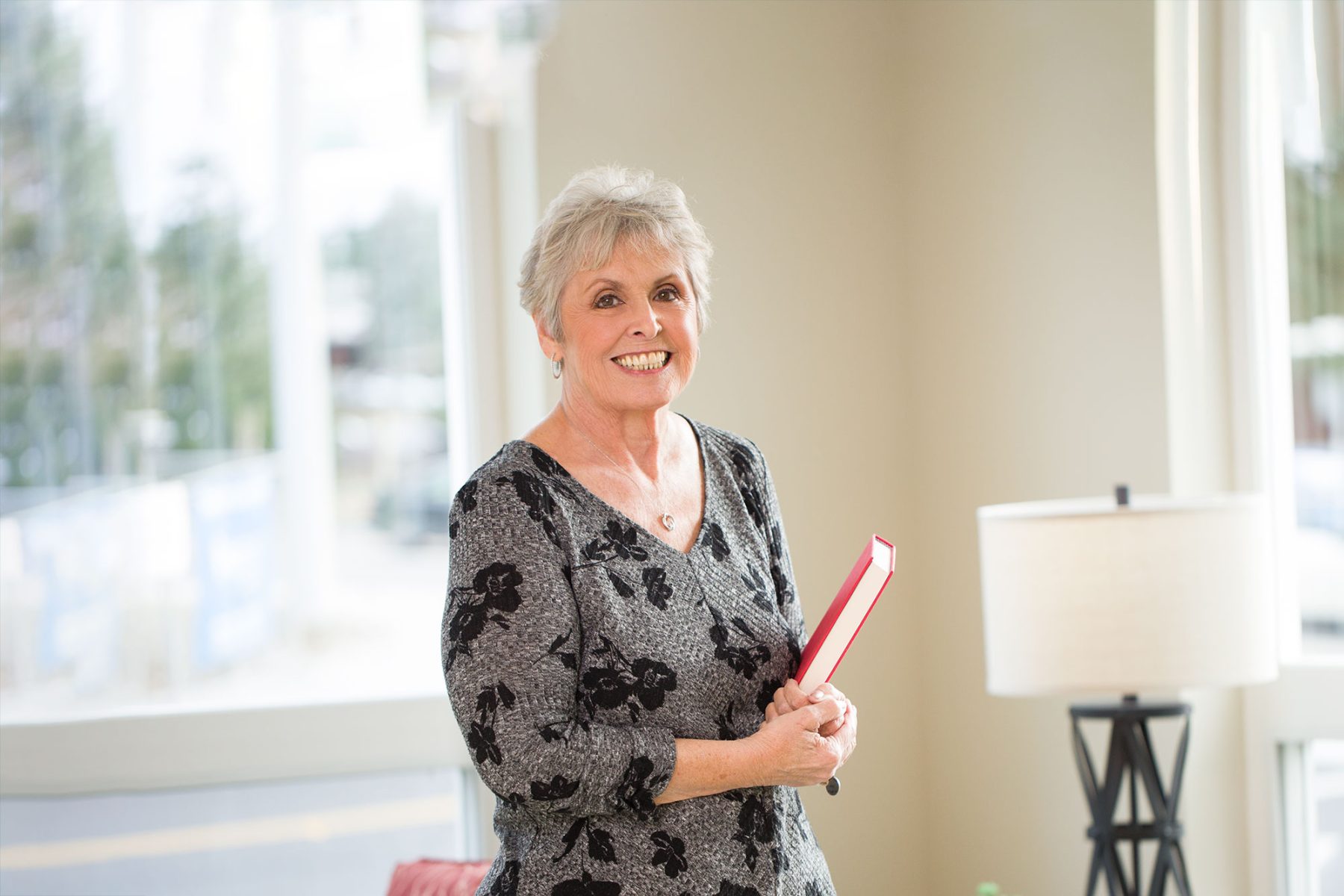 Book clubs often grow out of a desire to bring together individuals who love to read. These clubs are a great way for people to be social and share their favorite books with others.
So what were the books that Wesley's club members rated as their favorite reads of 2022 and recommend to others? In no particular order:
From Wesley Bradley Park
Dead Wake: The Last Crossing of the Lusitania by Erik Larson
The Nightingale: A Novel by Kristin Hannah
All the Light We Cannot See by Anthony Doerr
Resident Leslie W. had one more recommendation for anyone wanting to start a book club.
"When residents of Wesley Bradley Park started the book club, they did not want to buy books and soon found out that the Pierce County Library had a program called the Pierce County Book Club Kit. There are 15 books in each kit, and it offers a number of great choices. The library supplies enough books for the entire group," said Leslie.
From Wesley Des Moines
Apples Never Fall by Liane Moriarty
The Winter Guest by Pam Jenoff
The Fallen Angel by Daniel Silva
The Girl with Seven Names by Lee Hyeon-seo
The Exiles by Christina Baker Kline
All residents at Wesley Des Moines – book club members or not – have access to three libraries: one in The Gardens, one in The Terrace and the Des Moines Library across the street. The residents bought over 100 books and had another 100 books donated last year for both campus libraries.
From Wesley at Tehaleh
The Boys in the Boat by Daniel James Brown
"I enjoyed that it was a true story with a lot of familiar local references." Rachel R.
Premonition: A Pandemic Story by Michael Lewis
"Timely insights into the workings of government and governmental health agencies in light of our current pandemic issue." Rachel R.
The Silent Patient by Alex Michaelides
"I would say that The Silent Patient was one book I had a hard time putting down." Liz
Where the Crawdads Sing by Lila Owens
"I really enjoyed this book. I am pretty good at figuring out the ending to a story, but the ending provided an unexpected twist to the story that I didn't see coming!" Lois P.
Educated by Tara Westover
"It was an amazing story of personal perseverance and achievement! It is hard to imagine the human spirit so battered and yet come out the other side with so much resilience," said Lois P.
Being Mortal by Atul Gawande
"This story, written by a physician, validated my conviction that quality of life is more important than quantity of life." Lois P.
The Poisonwood Bible by Barbara Kingsolver
Pachinko by Min Jin Lee
And here are some recommendations from writers for The Seattle Times:
Moira MacDonald suggests:
Our Missing Hearts by Celeste Ng
Trust by Mernan Diaz
Tracy Flick Can't Win by Tom Perrotta
Paul Constant suggests:
It's Lonely at the Centre of the Earth by Zoe Thorogood
The Unfolding by A.M. Homes
Serious Face byJon Mooallem
Jordan Snowden suggests:
I'm Glad My Mom Died by Jennette McCurdy
Tomorrow, and Tomorrow, and Tomorrow by Gabrielle Zevin
Unmask Alice by Rick Emerson
Emma Levy suggests:
Tell Me I'm An Artist by Chelsea Martin
Life is Everywhere by Lucy Ives
Still want more choices? How about these titles from the Seattle Public Library's most checked-out books of 2022.
What's your favorite read of 2022? Tell us on Facebook.