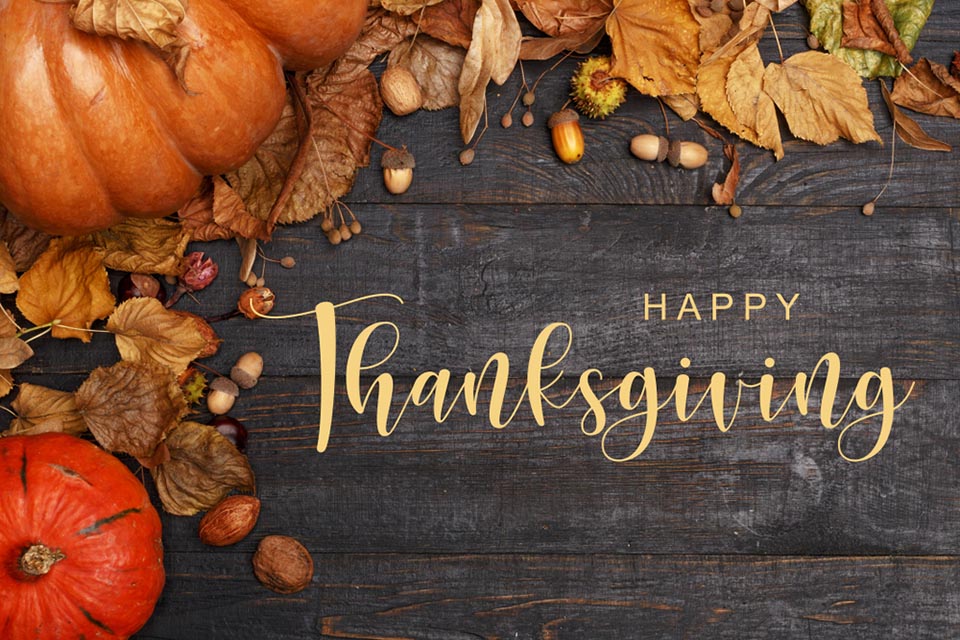 The Thanksgiving festivities might look different than previous years, but it's no reason not to celebrate. This year seize the opportunity to break away from the norm and try something new. Check out our list of ideas to keep your day of giving feeling festive and unique, even while social distancing. Who knows, you may end up with a new tradition. 
Cozy Up On The Couch – Take a much-needed break and snuggle up with a warm blanket for an afternoon of festive parades, exciting football games, the National Dog Show, and Christmas Hallmark Channel movies.
Share Your Thanks In Writing – Send a special note to someone who's made a difference in your life over the last year.
Opt For Thanksgiving Brunch – Add a twist to the typical turkey day food lineup with brunch instead of a multicourse dinner.
Order Out – Take away the stress of cooking and support a local restaurant in your community. 
Thanksgiving Online – For some, family may be far away and travel may not be an option, but you can still enjoy time with a loved one on a video call. Now is a great time to finally figure out Zoom if you haven't already. Check out this easy guided video!
Gather Outside – Gather safely outdoors with a scenic picnic location to celebrate.  
Plan A Shared Experience – Despite the distance, sharing in the moment will help you feel close. Light the same scented candle, play a favorite song, prepare a traditional dish, or send a matching flower centerpiece. 
Break The Rules – This year is the perfect opportunity to throw out the menu items you never really enjoyed in the first place. Experiment with a new recipe or embrace a different country's traditional dish.  
If you decide to gather, the CDC offers the following considerations to help protect you and your guests:
Gather outdoors, if possible. 

If gathering indoors, increase the ventilation by opening windows and doors.

Shorten the gathering timeframe.

Gather in smaller groups.

Try to keep the list to those in your local area. 

Social distance with space, wear masks, and wash your hands.