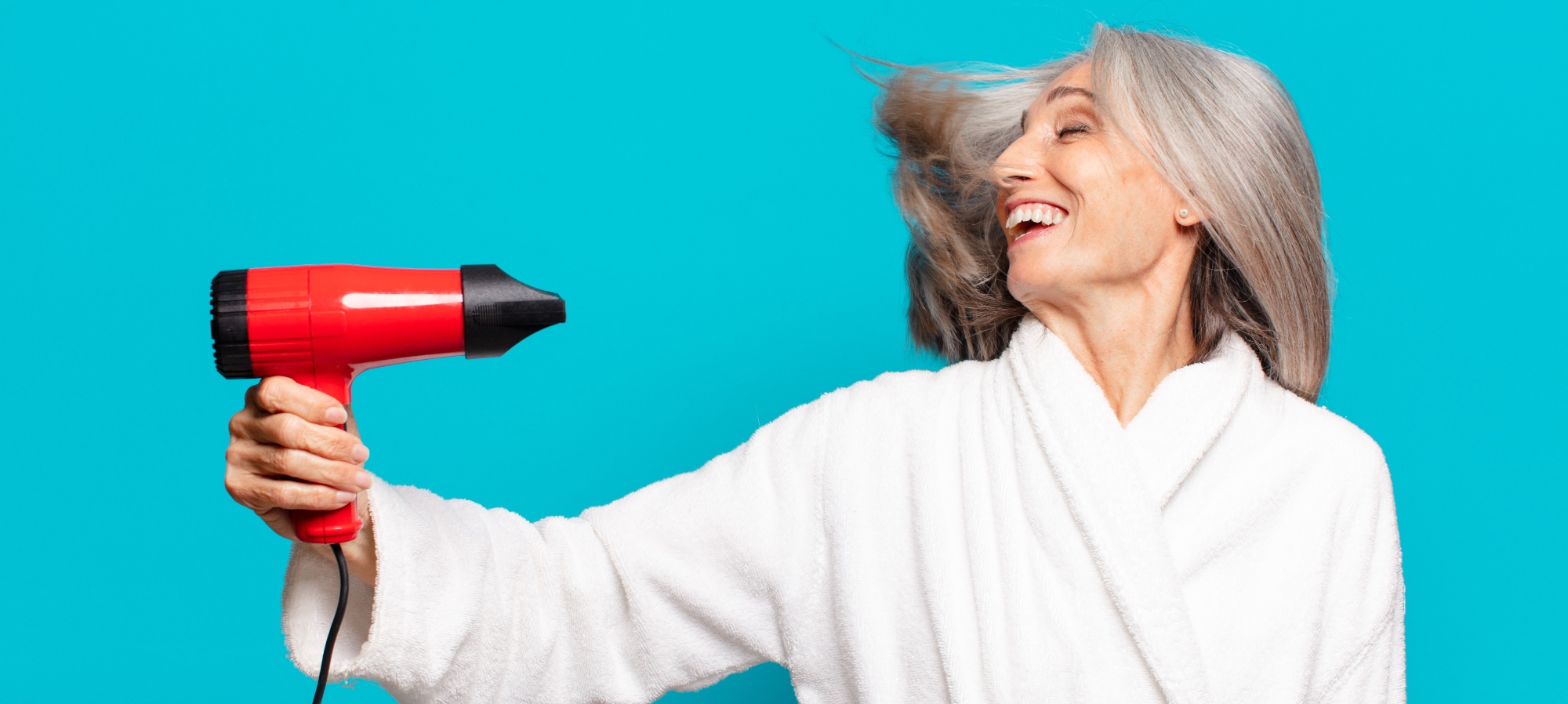 Just as styles change over the years, so should your approach to makeup and haircare. With a few new ideas, you can refresh and highlight your best features with these makeup and hair tips.
Always start by moisturizing. Because skin dries out as you age, wrinkles and lines become accentuated. That's why you should make moisturizing part of your routine every single day. For the best results and a little extra pampering, massage your moisturizing cream or oil deeply for the healthiest looking skin.
Foundation is your friend. Foundation helps even out skin tones. Opt for a lightweight cream foundation that promises luminous, dewy, moisturizing and light reflecting qualities. Apply cream foundations with a brush. Look for a shade or two darker than your skin tone. Steer clear of powder which can age your skin.
Minimize or conceal dark spots. Find a liquid concealer that hydrates and conceals wrinkles and dark under-eye circles. For a handy tip: Try applying concealer on the top of the cheekbone instead of under the eye. This makes the light reflect up to reduce dark circles. For blemishes and age spots, apply a slightly darker shade of concealer than you think you need.
Highlight your eyes. A lighter color matte eye shadow shade provides a smoother texture and brightens up the eyes. Keep the shadow from extending beyond the end of your eye to uplift your face. Try a gel or liquid eyeliner in a thin line across both upper and lower lashes to really open up your eyes. Don't go too heavy, as dramatic lines can add years to your face.
Don't forget your brows and lashes. Because both brows and lashes tend to thin out with age, give them an extra boost. Focus on your top lashes only. Always start with an eyelash curler then brush with a mascara that lengthens or thickens to make your eyes look bigger. To properly fill in sparse brows, first brush brows down. Then draw a light line across the top of the brow line. Finally, brush the brow back up and fill in with a pencil or brow powder.
6. Blush basics for a new you. Blush should never lose a place in your makeup repertoire, but make these changes to your technique to enhance your natural radiance. Ditch the powder, and find a cream blush in a tone that is a close match to your face's natural flush. To uplift your face, apply right to the apples of your cheeks instead of under the cheekbones.
7. Luscious lips never go out of style. To keep your lips looking their best, place a little highlighter above your lips. Then apply a natural color liner just at the outer edge of your lips to help define the lip line. Opt for creamy lipsticks and top with a clear gloss to reflect light and make lips appear fuller. What color, you ask? Color lips never go out of style, so play it up whatever your age!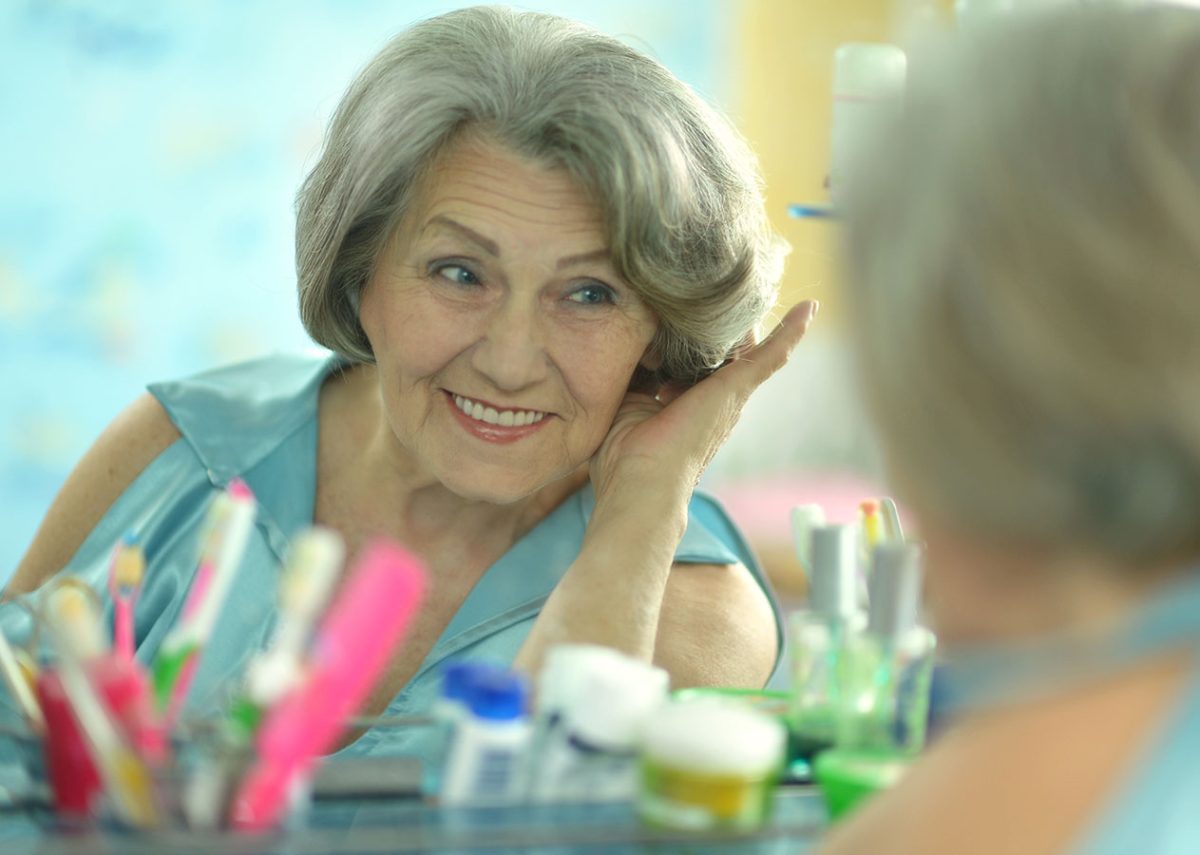 Hair frames and highlights your facial features. Hair texture and color usually change with age. These simple haircare tips can keep your hair looking great.
Washing and styling. Hair tends to dry out with age. Keep it as healthy as possible by washing only twice a week. Use either baby shampoo or volumizing shampoo formulated for aging hair. And use a conditioner every time you shampoo to add moisture and replenish your hair's sheen and natural oils. Cut back on styling products like gel, mousse and hairspray. They can weigh hair down and highlight hair loss. Use hairdryers, curling wands and heat brushes at their lowest heat setting to avoid damaging your hair unnecessarily.
2. Lighten up. If you color your hair, try lighter shades like ash, blond and platinum or warmer shades like caramel, honey and gold for a brighter look. Going too dark or using a dye that blocks color ages the face since it can look unnatural and harsh. The easiest solution? Embrace the grey or white. Read what Good Housekeeping has to say about transitioning to your natural gray.
3. Hair styles. Nothing changes up a look more than a new hair style. Next time you're ready for a cut, talk to your hairdresser about choppy, medium-length layers which create the illusion of thicker, fuller hair. Check out these cuts for new ideas.
4. Wesley salons. Every Wesley community has a hair salon with professionals who can help residents freshen up their look. That's a nice perk to help you look your best wherever you go.