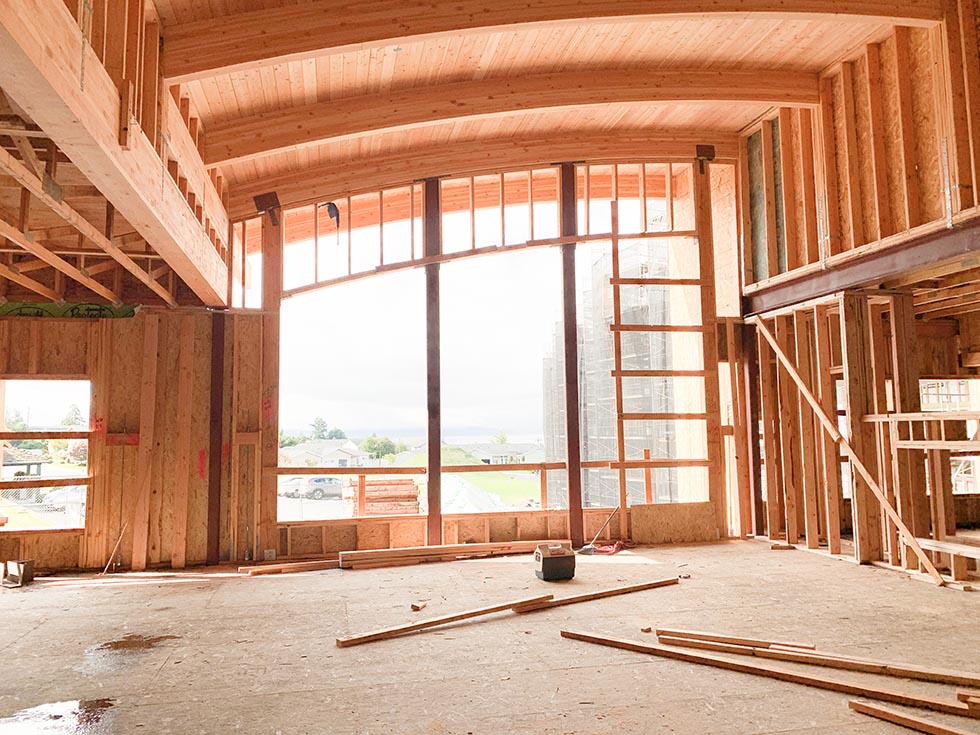 The New Gardens building is taking shape!
With scaffolding up, roof mounted and windows being installed around the building, the New Gardens at Wesley Des Moines is now ready for the next phase of work. In the apartment wings, workers will start on the 5th floor and work their way down installing drywall followed by the mechanical systems, electrical wiring and taping/mudding/painting.
As we enter into fall and the start of the rainy season, the site has been prepped for the winter months with hydroseeding, plastic covering and straw matting to prevent erosion and sediment from running into the storm system.
Later this month, the crane will help load the mechanical units on the roof of the Town Center. Once this is done, the crane will come down until it is needed again for Phase 3 construction. At this time, we expect it to come down on Tuesday, October 29th.
Amenity spaces, such as the dining room (pictured above), are plentiful in the New Gardens. Captain's Club members who are interested in amenities are invited to a Resource Fair on Tuesday, October 29th from 1:00 p.m. – 3:00 p.m. Residents working on setting up areas, such as the Wood Shop, Library, Creative Arts Center and Market will be available to talk about their spaces and invite new residents to participate.
Representatives from Wesley's Culinary, Resident Engagement, Wesley U program and other departments will also be available to share information and answer questions.
Questions about the new living options coming to Wesley Des Moines? Contact Community Relations Director Rob Lanouette today at (206) 870-4705 or fill out the form below.