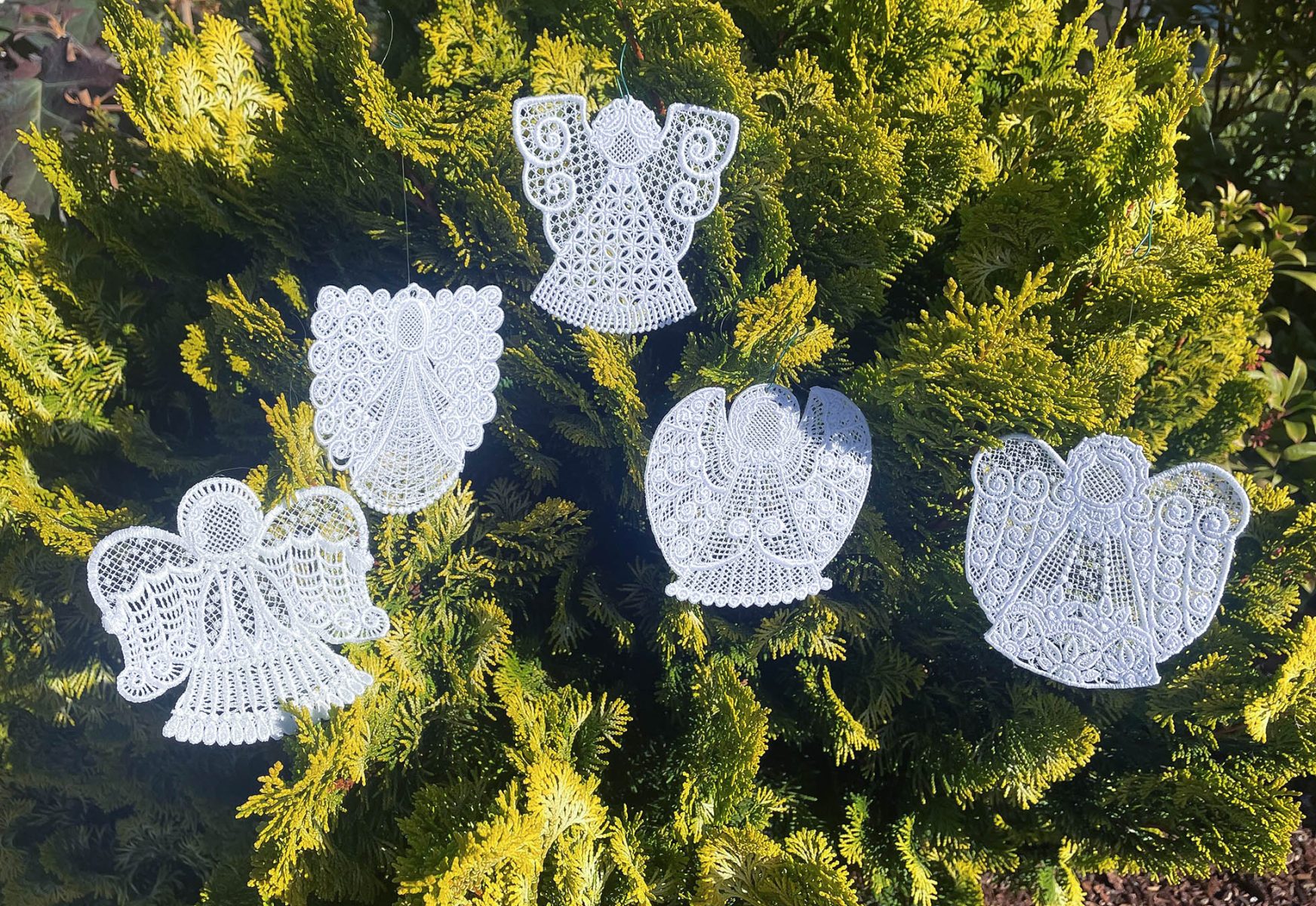 The joy of giving comes in many ways. Thanks to the craftsmanship of Wesley Bradley Park resident Ruth Sims, Christmas will indeed be in the hearts of fortunate residents this year.
Ruth wished to help raise funds for the upcoming Barndt Family Rehabilitation & Care Center at Wesley Bradley Park in Puyallup. She created beautiful, crocheted ornaments to give to the first 50 people who donate $100 or more to the Tree of Lights giving celebration that begins the Christmas season at Wesley.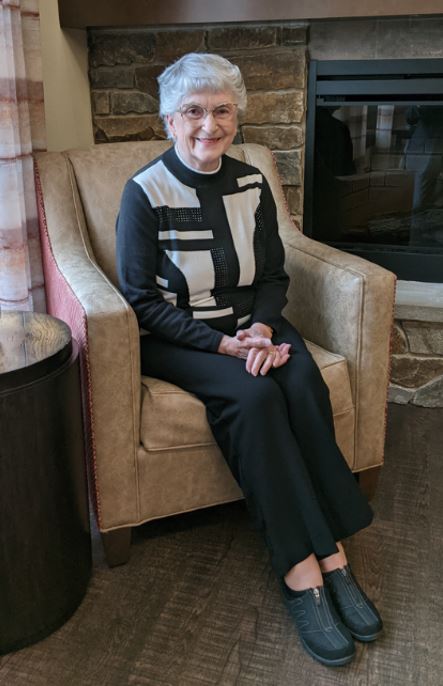 Friends affectionately refer to Ruth's apartment as "the factory." She has four machines set up — one for sewing and three for embroidery. Ruth refers to the room as her studio. Her process involves creating designs on her computer, transferring them to a memory stick and inserting it into an embroidery machine. But the machine doesn't do all the work, each ornament requires two hours of oversight from Ruth.
Ruth is a celebrated fiber artist and has taught fiber arts for 40 years — spinning, weaving, quilting and sewing of all kinds. Anything having to do with fabric, yarn or thread is in her wheelhouse.
The talented Ruth served as the coordinator for this year's Wesley Bradley Park Holiday Fair. She created over 300 items for the sale, including potholders, tea towels, two quilts and three-dimensional Christmas trees made of thread. Since the middle of March, she's spent part of every day working on her fabric art for the event. Her goal for the Holiday Fair was to make it "spectacular" as a response to the issues many have faced with COVID-19. Ruth has truly made her art a way to give joy to many.
"I will honor Christmas in my heart, and try to keep it all the year."

~ Charles Dickens
Each year, Wesley Community Foundation asks people to give to the Tree of Lights. As an Annual Giving event, this serves as the kick-off celebration to year-end holidays and giving.
The trees at Wesley are beginning to fill with ornaments of giving, memories of our loved ones and tributes to the acts of care given to us all. Please consider giving joy this Christmas season and support the Tree of Lights.
Give to the Tree of Lights
Make a contribution today. Mail it to the Foundation or give online using the link below.
Thank you, Ruth, for sharing your talents and giving so much to Wesley. We are grateful!
Happy Holidays to you from Wesley Community Foundation!