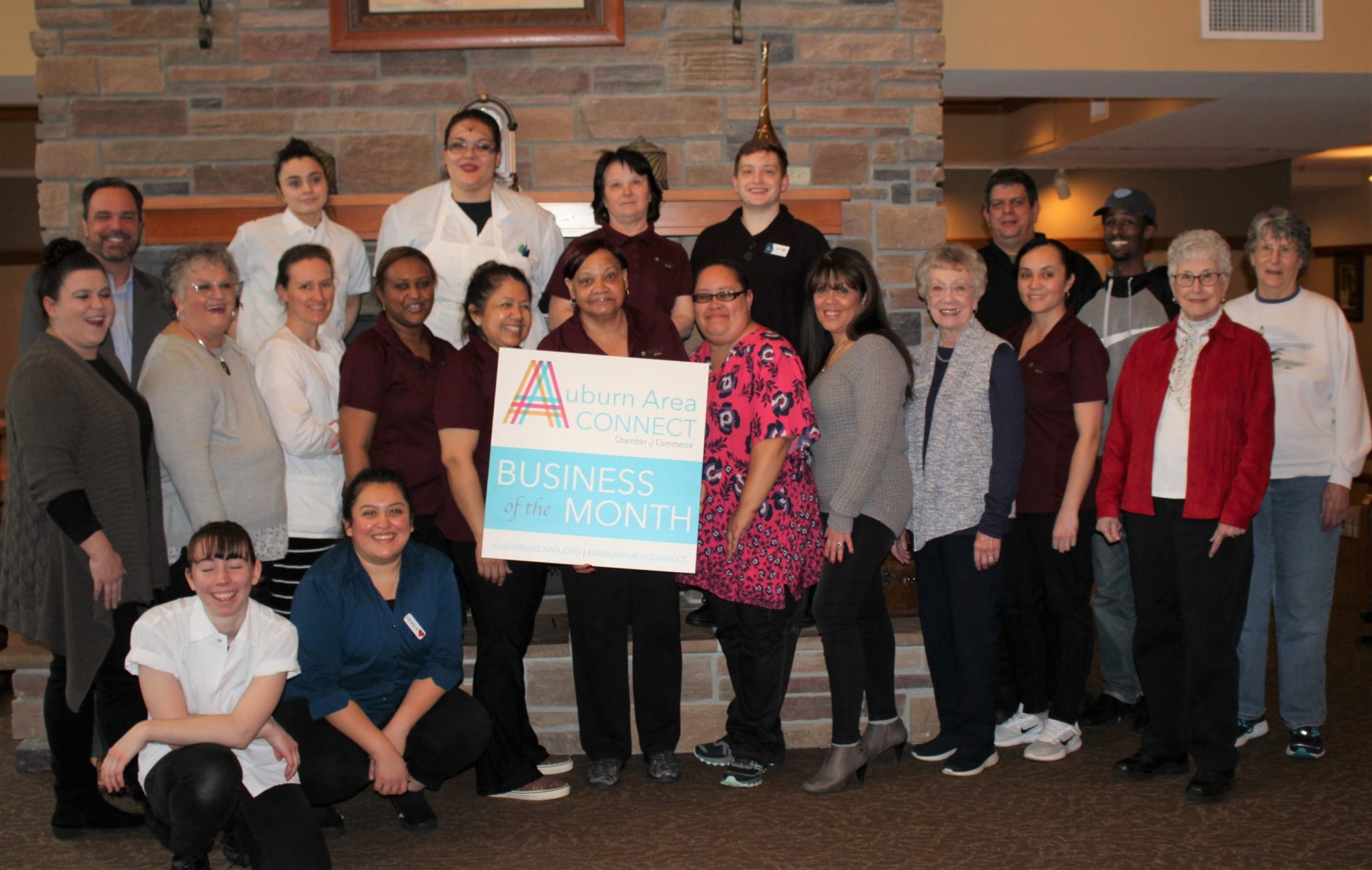 Article from Auburn Area Chamber of Commerce
Auburn Area CONNECT has recognized Wesley Lea Hill as its "Business of the Month"!
The Auburn Area Chamber of Commerce is excited to recognize Wesley Lea Hill senior living as the Auburn Area CONNECT Business of the Month for March 2020.
Wesley Lea Hill is a senior living community located in the Lea Hill area of Auburn. The campus offers an abundance of services and levels of care, including independent living, supportive Catered Living, assisted living memory care and nursing and rehabilitation care. A wide variety of services, programs, events and other amenities are likewise available to residents, including on-site physical therapy, a swimming pool, fitness and continuing education programs, resident activities and spiritual services.
Each month, the Auburn Area Chamber recognizes an extraordinary member business in the Auburn area that employs local professionals, provides a consistent and superior customer experience and remains actively engaged in the Auburn Area community, all while delivering exceptional products and services.
This month, we are proud to recognize Wesley Lea Hill as our March 2020 Business of the Month for the great programming and service they provide at their Lea Hill campus in Auburn.
Learn more about Wesley Lea Hill in this recent interview with Executive Director Greg Byrge.
Read the rest of the article with interview here: https://www.auburnareawa.org/blogs/auburn-area-chamber-recognizes-wesley-lea-hill-as-march-business-of-the-month