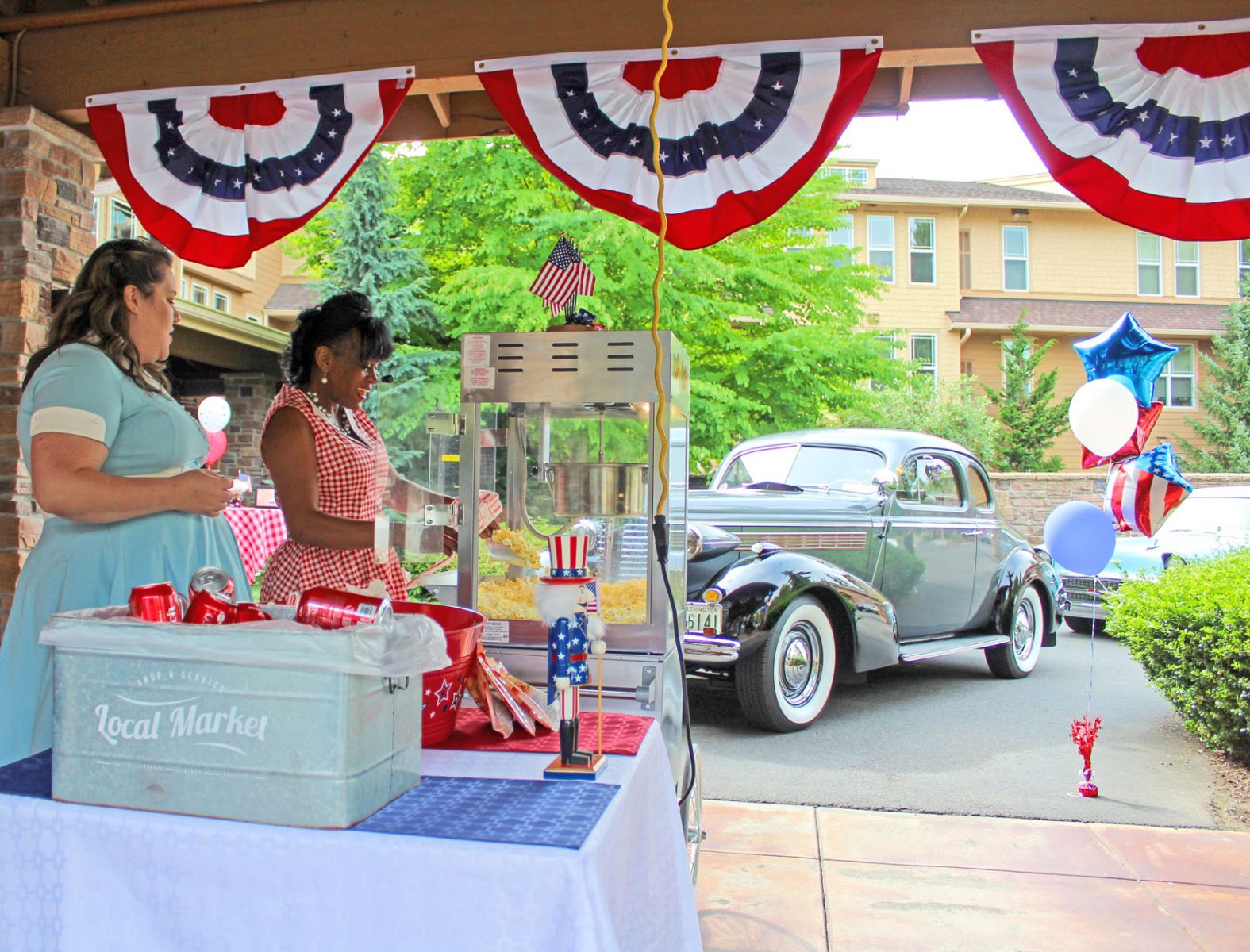 Wrapping up Wesley's 75th Year.
It's been a festive year here at Wesley with all our campuses celebrating Wesley's 75 years as an organization.
Wesley Lea Hill kicked off the celebrations in August with fun 1940s themed dress and decorations. 
That same month, Bradley Park held its Grand Opening and open house where guests were able to tour various apartment styles and floor plans. It was a great opportunity for the new residents and staff to show off their new community!
In October, the historic Wesley Des Moines campus also held a 1940s style celebration with ice sculptures, a photobooth and a history wall for guests to explore. In addition to some displays showing Wesley history, residents also showed their own historical pieces from the time period in which Wesley was founded. At the event was also a showing of our Wesley 75th Anniversary video which you can still view here on our YouTube channel.
As a long-standing, faith-based, not-for-profit organization, Wesley has a rich history of its own residents shaping its communities. To this day, current and future residents continue to shape Wesley. As peoples' needs change from generation to generation, we work to make it so that our communities can offer the lifestyles they want to continue to enjoy.
Good examples of this could be seen at Bradley Park's Grand Opening, which allowed people to tour amenities, such as the woodshop, fitness studio and creative arts room. One apartment that was open to the tour also featured a sunroom the resident had transformed into a creative space for fabric design and clothing making.
The celebrations were not just meant to commemorate our history as an organization, but also to recognize the people that have made Wesley such a great place to live and work. We thank all our staff, residents, friends and family for making Wesley 75 years strong and look forward to the years ahead!