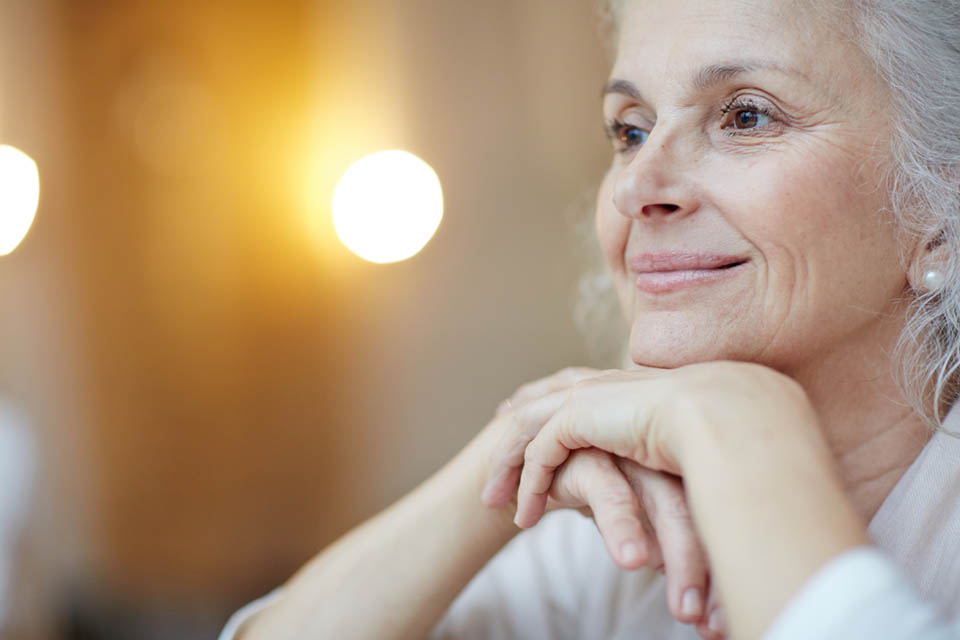 The accredited Hospice program is looking for caring listeners.
Wesley Health & Home Care's Hospice service provides emotional and spiritual support, pain management and personalized end-of-life care. After receiving accreditation last year, the Hospice team is now creating their volunteer program.
"Hospice is rooted in volunteer work," said Wesley Hospice Director Margaret Shepherd.
Hospice started in the 1950s with Dame Cicely Saunders, a British nurse in medical social work. After working closely with a dying Polish refugee, she saw firsthand how compassionate care and palliative comfort helped ease the fears and concerns of terminally ill patients. Saunders began volunteering at hospitals and went back to medical school to earn a degree as a physician. She pioneered a method of care that focused on the individual rather than the illness and considered psychological and spiritual wellbeing in addition to physical conditions.
After these concepts were introduced to the United States, hospice grew from a volunteer-led movement to an integral part of today's healthcare system. For this reason, volunteer hours are still required as part of nearly every hospice program.
"The volunteer aspect of our care is one of the most precious services; families appreciate folks voluntarily giving their time to provide support," said Margaret.
Hospice workers not only support the patient but provide bereavement care as well. Hospice is as much for the family or caregiver as it is for the patient.
The Wesley Health & Home Care Hospice team has reached out to Wesley residents and staff interested in becoming volunteers, and some have already begun their training.
Wesley Hospice Volunteer Coordinator GreggRobinson explained how, in coordinating volunteers, he and his team look at what the needs are for the family and for the patient. He then selects a volunteer whose background, experience and skills complement those needs.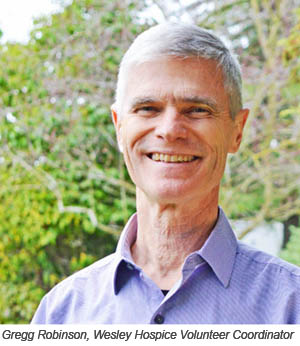 Gregg's background includes social work for those with multiple sclerosis and in volunteer management. His previous experiences and current work at Wesley both relied on compassion and ethics with a continual focus on the mission: maintaining the highest quality of life for the individual and providing support to the family.
Qualities of a volunteer might include a general caring presence and the ability to listen with empathy. Other skills, such as musical talent, may also be useful for volunteers.
"Anybody can volunteer," explained Gregg. "Even if you're not involved in direct care, we're looking for people for everything from clerical work to driving."
If you're interested in volunteering for Wesley Hospice or want more information about the program, contact us below.
Oops! We could not locate your form.