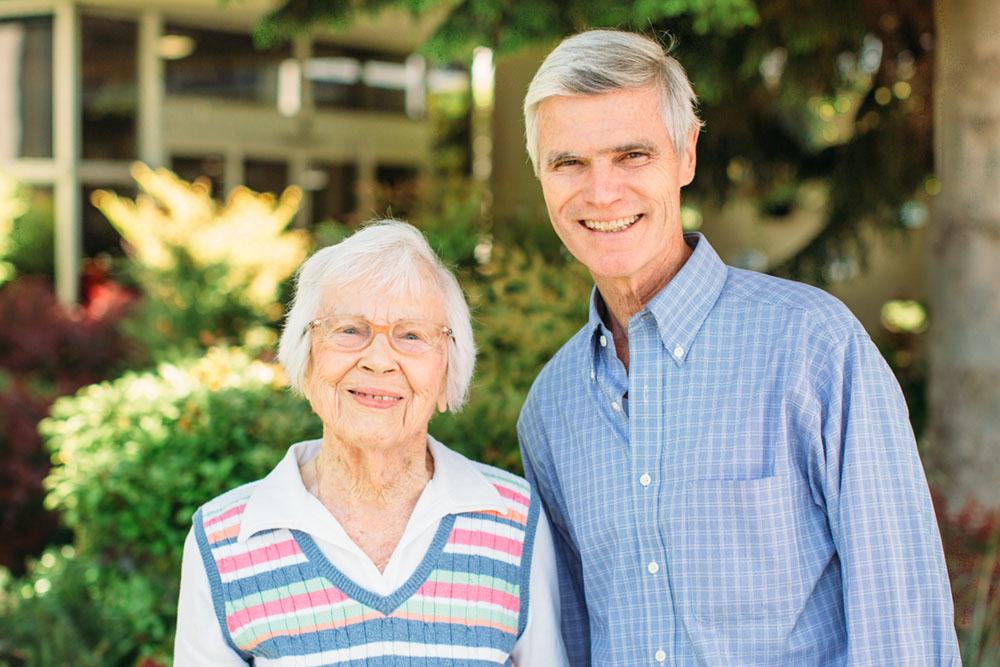 Des Moines resident Harriet Farman recently reached out to Wesley Hospice to provide volunteer care for patients in need.
Wesley's new hospice program provides emotional and spiritual support, pain management and personalized end-of-life care. The program is also legally required to have volunteers who help support the patient and provide bereavement care. While it is required, hospice volunteerism remains a passion for people like Harriet Farman.
Harriet is unique in that she has a rich history of volunteering for hospice.
It began when her daughter, Carrie Boulet, a Wesley Bradley Park Pioneer and ambassador, encouraged Harriet to be a hospice volunteer. Carrie worked as an oncology nurse. After attending a seminar by famous Swiss psychiatrist Elisabeth Kübler-Ross, Carrie suggested Harriet read the book "On Death and Dying". The book is famous for presenting a revolutionary look on the subject of providing care for the dying, featuring the Kübler-Ross model or what many know as the five stages of grief.
Harriet became very interested in providing this unique and much needed form of care and became one of the first volunteers for Providence Hospital's hospice program.
She performed this service for years until she and her husband began enjoying their retirement. They traveled the world by visiting Scotland, London, Germany and many other places.
After hearing about Wesley's hospice program, Harriet became interested in volunteering again, only her vision isn't as good as it once was.
Gregg Robinson, Volunteer Coordinator for Wesley Hospice, doesn't believe that should stop her, given her years of experience as a volunteer.
"She may not be able to read very clearly, but listening is a huge part of hospice work," said Gregg.
Harriet can recount many experiences where listening made all the difference for those receiving hospice care.
Once, Harriet met Betty*, an hospice client who had written a book about growing up in Sweden. Harriet wondered if she might read the book to Betty but knew her own eyesight wasn't up to the task. Instead, Betty told Harriet that she'd read it to her instead.
"It was an enjoyable experience, and I think it brought her great comfort. Listening to her story made her feel cared for," said Harriet.
In her time volunteering, Harriet also met a German man on hospice who offered to help teach her German. She'd been trying to learn the language at the time. Harriet believes this gave the man a stronger sense of purpose and said it was also an enriching experience for both she and him.
Harriet's always had a drive towards hospice volunteer work and said, "I'd just like to do something for someone else. I want to make someone happy."
Wesley Hospice currently has 14 volunteers and they're still looking for more. If you're interested in volunteering, contact us at (206) 870-1127.
*Name has been changed for privacy.