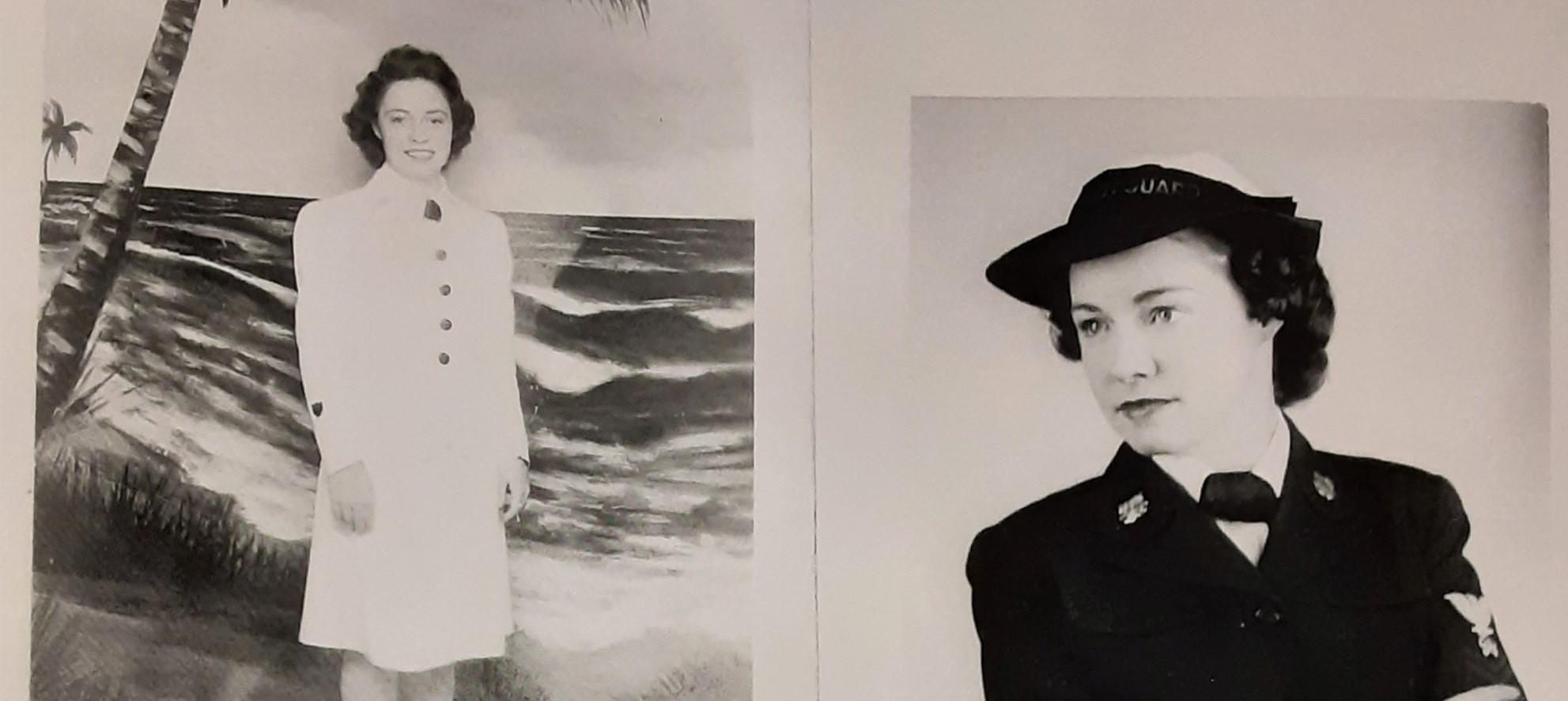 When Wesley resident, Mae Janice Adams Bengeult, was called to active duty on June 28, 1943, she never would have guessed her barracks would be a 5-star hotel. But 1943 was a different time. And the iconic Biltmore Hotel might as well have been Fort Bragg for Janice, a member of the U.S. Coast Guard Women's Reserve (SPARS).
For the midwestern-born woman, the location was quite a sight. "The beautiful, luxurious Biltmore was surrounded by palms, hibiscus and poinsettias," recalled Janice. "I couldn't believe it!"
The Palm Beach classic would be her home for three months of basic training; but it wasn't like checking in for a weekend of golf, dinners and dancing. The Coast Guard altered the Biltmore to create "the best training school in the country," said Janice.
She remembers a bow-to-stern renovation. Rooms were expanded to create classrooms. Carpets were removed to reveal bare cement floors, and double bunk beds replaced king-sized beds. Still, her quarters, which she shared with five other reservists, revealed the same premier oceanfront vistas of the Florida Gold Coast. And they came with en suite bathrooms.
"Our greatest challenge was figuring out how to arrange all of our clothes in limited, shared closet and drawer space. I eventually learned how to make my bed without wrinkles, corners straight up and down, not slanted, pillowcases folded over the pillows in a special manner," she recalled.
Even clothes had to be placed symmetrically, hung from longest to shortest. Like enlisting itself, Janice found the entire transition exciting. She'd enlisted against the wishes of her father. Janice decided – as a single woman – that answering the country's "We Want You!" declaration would be patriotic, more interesting and more intense than her desk job.
The Biltmore wasn't the only luxury property commandeered by the war office. The Breakers hotel was converted into an army hospital. Janice and her roommates were sent for a tough physical and inoculations. After the grueling session, which seemed to last hours, Janice returned to the Biltmore for mess, her first military meal.
"Everything was cafeteria-style with plenty of food served up on metal compartment trays," she said. "The meals always seemed well-balanced. I ate well, and had plenty of strength for the drilling, marching, exercising and tediousness of classes. In fact, I never felt so good!"
The Basic Training Station was located at another Palm Beach landmark: the Sun and Surf Club. Once the playground for an exclusive crowd who whiled away afternoons relaxing or having fun, it was now the location of health and first aid classes, calisthenics and swimming for SPARS.
Janice revealed, "Sometimes we were allowed to take a dip in the Atlantic Ocean. But most days started with 0600 hours reveille, mess at 0615 hours, three hours of classes, drilling for one hour followed by two hours of exercise and then a million and one other things. Bedtime was 2200 hours, sharp."
She remembers life was very restrictive for the first couple of weeks. Once they received their full uniforms, the reservists also received more freedom. Janice enjoyed liberty on Sundays, received a few afternoon breaks and took advantage of recreation in and around the "Biltmore Barracks."
"When I had liberty, I would head straight to the USO," she said. "It was the only opportunity to meet men!"
Janice graduated from the Coastguard's Storekeepers School on October 15, 1943, and headed to Philadelphia. Her barracks were on the 8th floor of the Ben Franklin Hotel, another location stripped bare to serve the war effort. Janice worked in the District USCG supply office for the remainder of the war. She'd hoped to experience time at sea, but no SPARS were assigned to ships. So she spent most fall weekends marching with the other SPARS during halftime at local college and professional football games.
Janice met her husband, Charlie, during her time in Philadelphia. They married in 1946 shortly after she was discharged, rank Seaman First Class. They had three children.