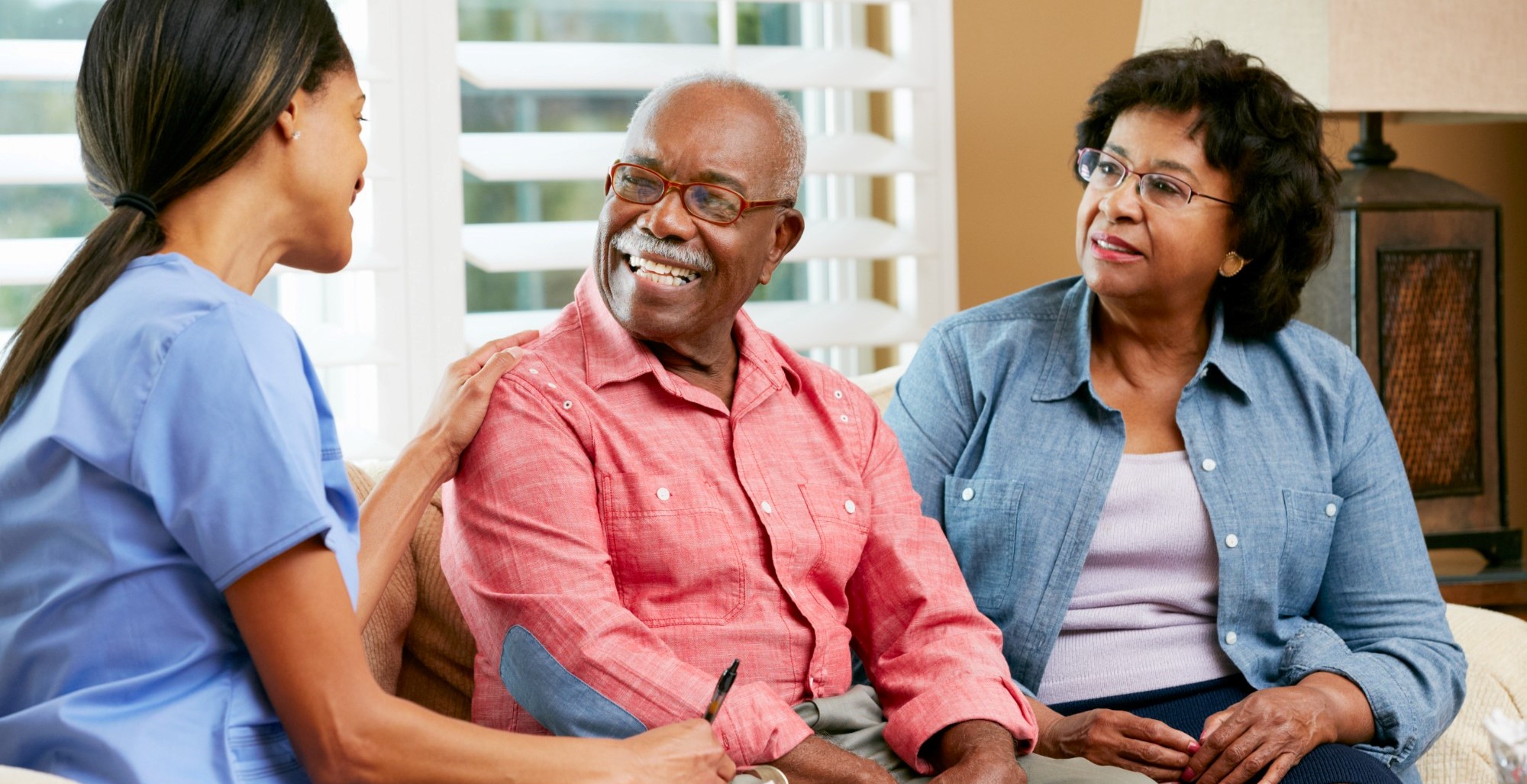 According to the National Council On Aging, eight out of 10 older adults have some form of a chronic or incurable condition. These may include hypertension, diabetes, COPD, heart failure and more. And although these conditions can have an effect on your life, there are still ways to enjoy an active and independent lifestyle on your terms.
If you've recently been diagnosed with a chronic condition, take a breath, start looking at resources and work with your doctor on ways you can mitigate the negative effects of your health condition.
Check your living arrangements.
If you are currently living in a Wesley community, consider enrolling in Wesley's Catered Living program. The program provides flexible care coordination, medication management, diabetes management, safety checks, mobility assistance and help with activities of daily living, such as dressing and bathing.
Share files with your healthcare providers.
There's a good chance that more than one doctor is involved in your care. Make sure that they are each in the loop with one another. You can use this free tool to create PDFs that allow you to save your medical records on your phone or on the cloud. These PDFs can then be easily shared with your caregivers, including family members and healthcare providers. PDFs are easier to share than Excel, PowerPoint and Word files. They can be opened by people on both Microsoft- and Apple-based operating systems.
Modify your exercise routine.
If you're not already exercising, now's the time to find a pair of sneakers, according to HonorHealth. There are many different ways you can move your body that can help with high blood pressure and other medical conditions. Something as simple as a 10-minute walk a few times each day or an hour in the pool can go a long way toward keeping your body strong so that it can fight off what ails you.
Get to know your health insurance benefits.
If, for some reason, you are not on Medicare, you may need to look into buying a new insurance policy. This is especially true if you are still a member of the workforce in a freelance capacity. Keep in mind that no insurance company can deny you, even after you've been diagnosed with a condition. But no two health policies are the same, so you'll need to do your research. If you don't qualify for Medicare or insurance through your spouse's/partner's work, you may need to look at benefits through the Freelancers Union. A final resort would be to enroll in COBRA, which is often financially prohibitive but better than nothing in a pinch.
Cope with your diagnosis.
It may take you a week, a month or even a year to fully grasp the changes you'll need to make to take control of your life. It can also help to create a new routine that helps you sidestep the challenges of your diagnosis. Finally, make yourself a priority by following your doctor's advice and doing things that make you feel healthy and happy each day.
Look to the future.
There's no shame in knowing that you may face limitations at some point. Just know you have options. If you want to remain at home, consider Wesley's Health & Home Care services, including Hospice and Palliative Care. These services help you manage your condition on your terms and in the place you feel most comfortable.
You are part of one of the largest generations of seniors ever. In fact, by 2030, the United States will have around 70 million people over the age of 65. This is highly beneficial to you since more seniors mean more healthcare providers and better knowledge of issues that affect this demographic.
Take it one step at a time: work with your healthcare providers, research your insurance benefits and create a plan for the future. With this focus on improving your care, you can maintain your independence and enjoy your golden years the way you always dreamed.