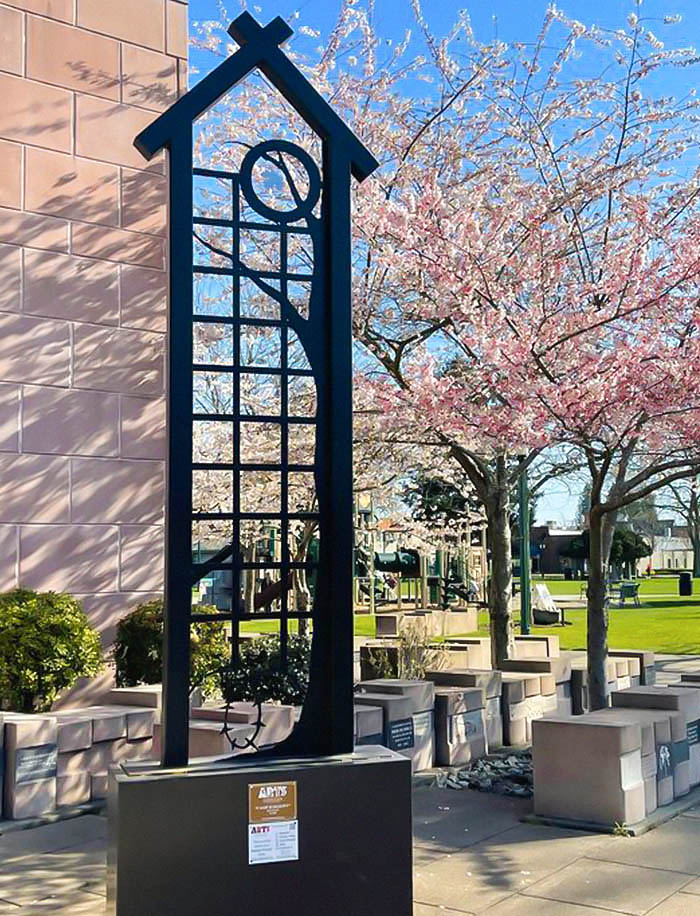 Wesley Des Moines resident Cho Shimizu will be speaking at a sculpture dedication in remembrance of Camp Harmony.
Cho Shimizu will be speaking at an upcoming dedication of a sculpture in downtown Puyallup. The sculpture, by John Zylstra, refers to the temporary internment camp that existed on the Washington State Fairgrounds in Puyallup in 1942 and where close to 8,000 Japanese Americans were forced to live before being sent off to American concentration camps during World War II. 
As a child, Cho and 11 of his family members lived in the camp after being removed from their family farm in Puyallup. They, along with other Japanese American farmers in the area, sold the majority of their produce to the Pike Place Market in Seattle. 
Cho has spoken about his experience at many local organizations and schools. He has also been instrumental in his work with the Japanese museum at the Washington State Fairgrounds and has written books about his experience which are available to read in the Des Moines Gardens library or on Amazon.
The dedication takes place in Pioneer Park in Puyallup on Sunday, October 3, at 12:00 p.m. A group of speakers from local organizations, including the artist and the Puyallup mayor, will be presenting the work along with historical photos and bonsai on display.