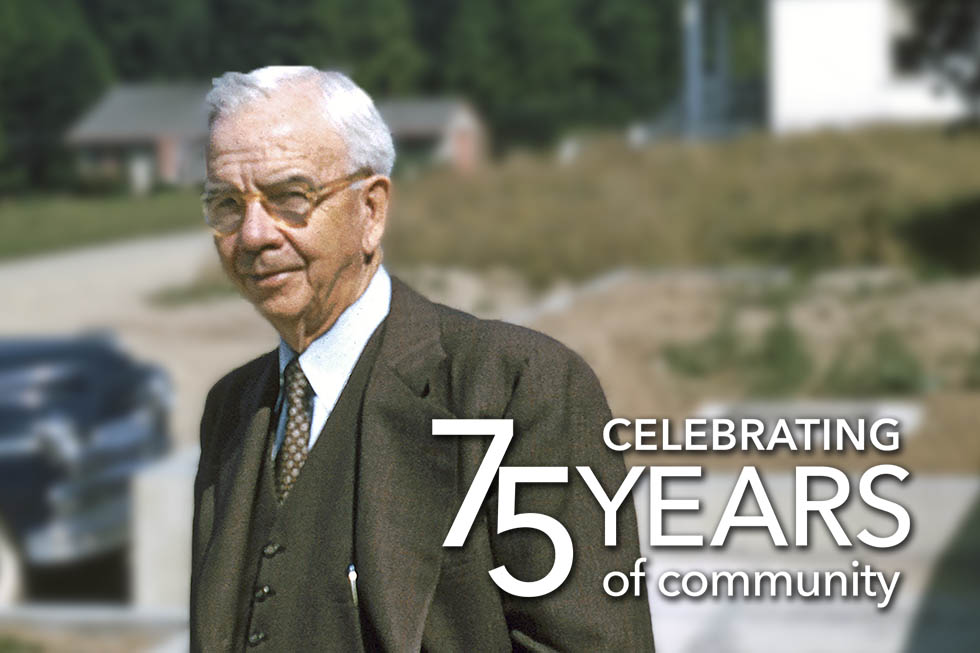 Wesley Homes is celebrating 75 years of serving Pacific Northwest families!
Founded in 1944, the organization now has retirement communities in Des Moines, Auburn and Puyallup as well as three in-home care agencies: home health, home care and hospice.
Rev. Dr. Stanley G. Logan, Superintendent of the Puget Sound District of the United Methodist Church, presented a resolution at the 1943 church annual conference to solve the lack of living situations for older adults in his community. He sought to build a community around a common faith of care and dignified support.
Dr. Logan advocated for providing more than just the necessities to keep people in good health. His desire was to provide conditions for abundant living, including social, recreational, cultural and religious amenities.
This vision has endured with Wesley and is evident today as it works to provide a comprehensive network of services offering a continuum of care throughout the Puget Sound region.
"Dr. Logan's dream was the beginning of our mission," said Wesley President and CEO Kevin Anderson. "We are still committed to the same mission of providing attractive living options with high quality care and services to older adults in the Northwest.
"The other part of our mission at Wesley," Kevin continued, "is to develop communities that are affordable to a middle income market. That means a retired school teacher or firefighter who has a house and savings is able to afford living in a Wesley community."
Wesley opened its third retirement community, Wesley Bradley Park in Puyallup, in April of this year, and the organization is currently in the middle of an extensive redevelopment on its Des Moines campus. Construction on a fourth campus, Wesley at Tehaleh, is scheduled to begin this summer in Bonney Lake, and property in the Fairwood neighborhood near Renton is currently in the architectural design phase for a fifth community.
"It's been 75 years in the making," said Kevin. "We are making decisions now that will provide opportunities for future generations over the next 75 years."
Celebrations of this major milestone are planned for Wesley residents and friends over the next few months, including a Grand Opening at Bradley Park on Sunday, August 25.