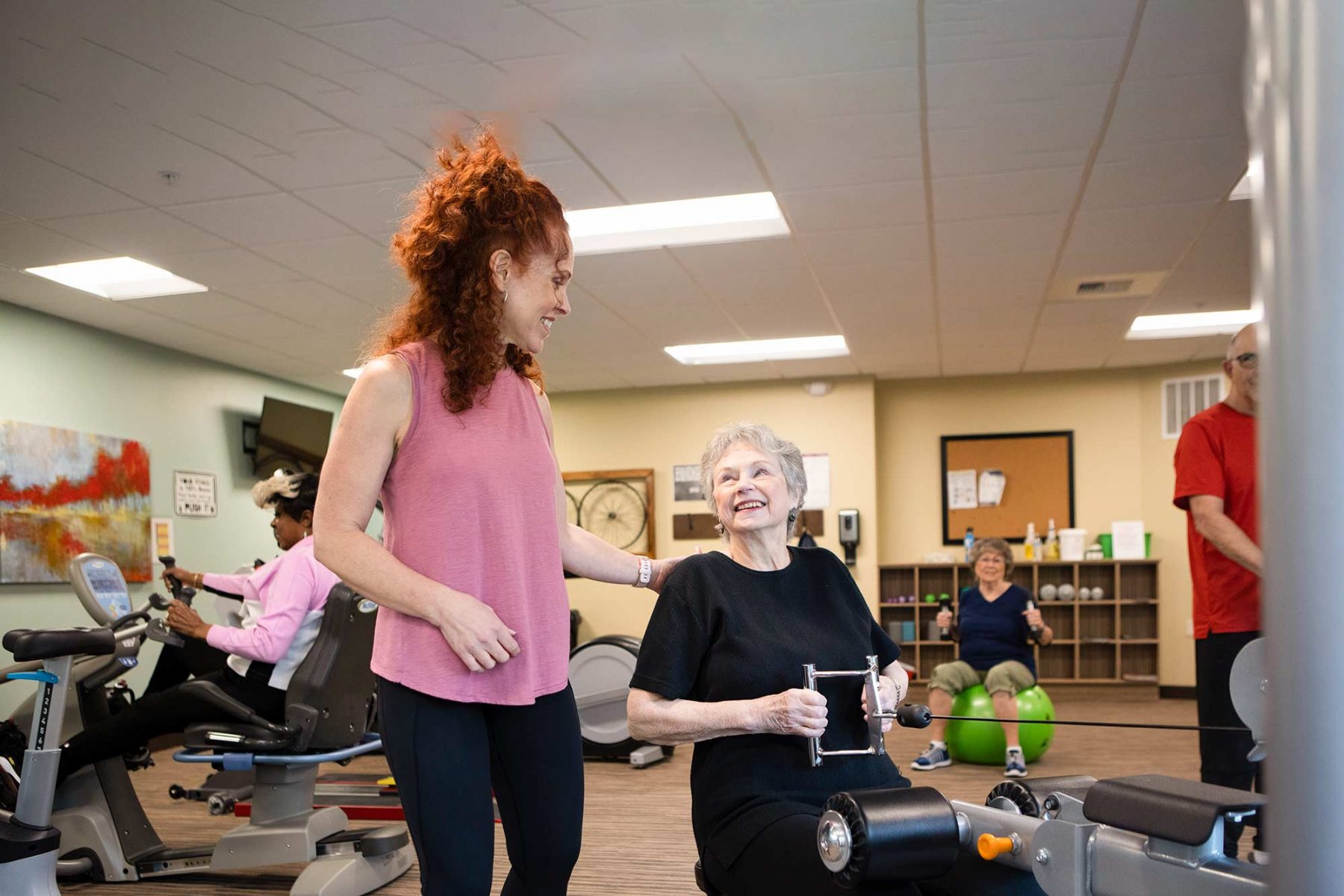 Wesley Bradley Park is empowering residents dealing with Parkinson's disease.
Chelsea Beck, Health & Wellness Fitness Coordinator at Wesley Bradley Park, has been leading a Parkinson's exercise program for residents for nearly a year now. This program runs twice a week and focuses on optimizing physical function and delaying the progression of Parkinson's related symptoms and health challenges.
The exercises are based on the Delay the Disease evidence-based fitness program developed by neurologists and expert therapists from OhioHealth.
The program includes a wide range of exercises, including balance, voice, facial expression, multitasking, cardiovascular, strength training, memory games and more.
Some of the exercises are similar to those used to help manage Alzheimer's or dementia-related symptoms and all of them are personalized for what is going to help each individual the most.
"We see the difference these exercise programs make almost immediately, it's really stunning," said Chelsea.
Chelsea mentioned how she's heard from CNAs, wives, adult children and friends of people noticing improved speech or mobility sometimes after only a few classes.
"I've had people come up to me and say that they can actually understand their loved one better when they converse," said Chelsea.
The program has been a very positive experience for everyone involved, including Chelsea, who is excited to see how the program might grow. This sentiment is shared by Karen Williams, Wesley Bradley Park Campus Administrator.
"We'd love to be able to expand our program further," said Karen. "While we're not ready yet, we would like to be able to invite participants from the surrounding Puyallup community."
Karen has prior experience leading Parkinson's support groups, exercise groups and tai chi and has had her work recognized by the Parkinson's Foundation Centers of Excellence. She also worked with an intergenerational program in Olympia that brought children with special needs together with seniors experiencing Parkinson's.
In the coming weeks, Chelsea will be joining the resident-led Parkinson's support group alongside guest speakers.
The resident-led Parkinson's support group meets twice a month and helps provide hope to families and individuals on campus dealing with the daily challenges of the disease.
Wesley's Puyallup campus is already starting to see the life-changing effect these types of programs are having, and the community is excited to see more.
Learn More – Bradley Park
"*" indicates required fields