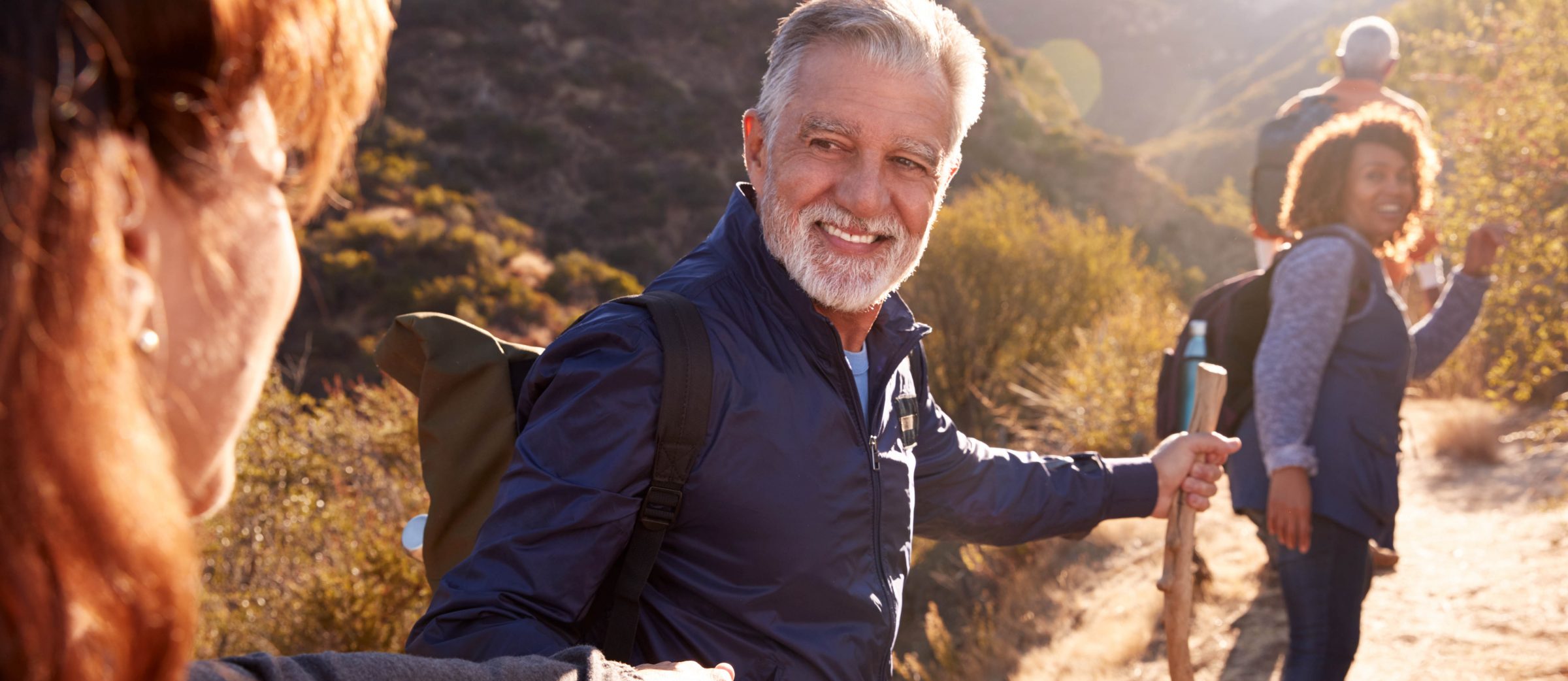 It's time to ensure your comfort as you walk.
Part 1 of our series was about the virtues of walking described several facets and benefits of the daily stroll. One important point of focus is to remember that even a casual walk should be treated as exercise, an activity that requires pre- and post-stretching, adequate hydration and proper equipment.
Puget Sound is the headquarters for several of the leading brands for outdoor activity. From REI to Brooks Running to Outdoor Research, it couldn't be more convenient to learn what gear you need to prep for your daily walk. Some of the associates from these local flagship stores provided recommendations for gear, from shoes to walking sticks.* The importance of proper apparel and accessories during your walk cannot be overstated.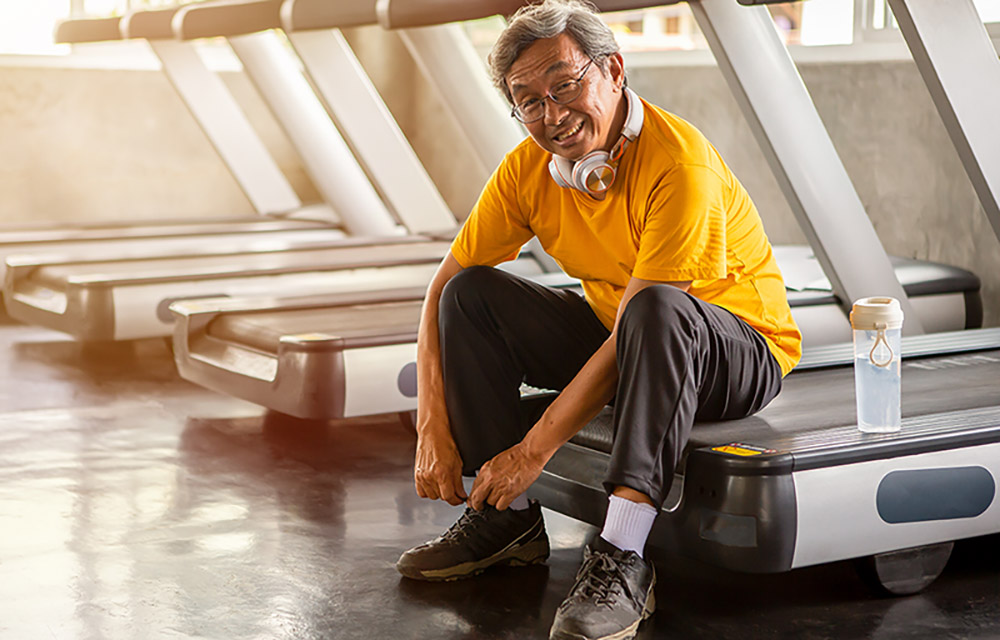 The Shoe
Several years ago, Brooks Running built its corporate headquarters on Stone Way in Seattle's Wallingford neighborhood. The Brooks Trailhead retail store anchors the first floor of the building. Wesley spoke with Talon Hull there about why healthy walking begins with proper footwear.
"A walking shoe should be specifically engineered with exceptional support," Talon said. "If your ankle is stable, then your knee will be stable and your hip will be stable. This keeps you aligned and healthy."
Talon recommends three Brooks models that are best suited for older regular walkers, the Dyad, the Addiction and the Beast. All three are very well-structured and include what Brooks calls "Guide Rail" technology.
Explained Talon, "These shoes contain a medial and lateral post, with a raised middle underneath the arch. This provides critical arch support and ankle support. This denser support, together with a fairly wide base, reduces foot stress. These three styles also have sturdy well-padded heel collars."
Balance
Yoav, a sales associate at REI Co-op's Seattle flagship, agrees that footwear is the most important consideration for the regular walker and hiker. He said carrying walking or trekking poles is a no-brainer. The 28-year-old says he's planning to buy a pair to reduce physical stress from sports injuries in his youth. The poles come in aluminum and carbon. Aluminum poles are slightly heavier, but the carbon poles are easier to break because they don't bend.
"Trekking poles help you spread the weight load out from your body to your arms, taking the weight off your ankles, knees and everywhere else below your shoulders," Yoav said. "They also help your stability when walking on an uneven path or trail; you can make one pole shorter and one longer to reduce stress on your body."
Using poles also helps walkers burn more calories without more exertion, according to Verywell Fit.
Yoav also recommends carrying water in a comfortable manner. Bladder-based systems are a great option. These storage reservoirs in backpacks that you access via a sipping tube are very handy. Each brand is equally good at carrying water; Yoav advises shoppers to select the opening style that works best for them.
The Weather
A small backpack is also a good resource for carrying the layers that the Pacific Northwest weather frequently demands of us. Holt Witter at the Outdoor Research (OR) retail store beneath the company's 1st Avenue headquarters "definitely recommends wearing a sun-shirt when exercising outside during a Seattle summer. Our ActiveIce and Astroman lines both carry a 50+ SPF rating."
"The Ferosi pants and shorts are stretchy, water resistant and offer some sun protection, too," Holt said. "Pack the lightweight Helium jacket if it looks like rain. The compact SuperStrand jacket is a great choice for chilly evenings and autumn days."
Sun and rain protection begin with excellent headwear. The late nuclear physicist and OR founder Ron Gregg designed the Seattle Sombrero after rain persistently dripped down his neck when he was hiking in the Olympic Rainforest. More than 30 years later the legendary Seattle Sombrero is still the best thing going for rainy days.
"In terms of sun protection," Holt said, "choosing the Sumbriolet, Helios or another hat style depends on your preferred brim size and style."
Whether you like to walk in the rain, in sunshine or a little bit of both, our northwest signature outfitters have you covered.
Next up: Where to Walk Near Wesley Communities
*This article is not intended to be an endorsement of any one brand.