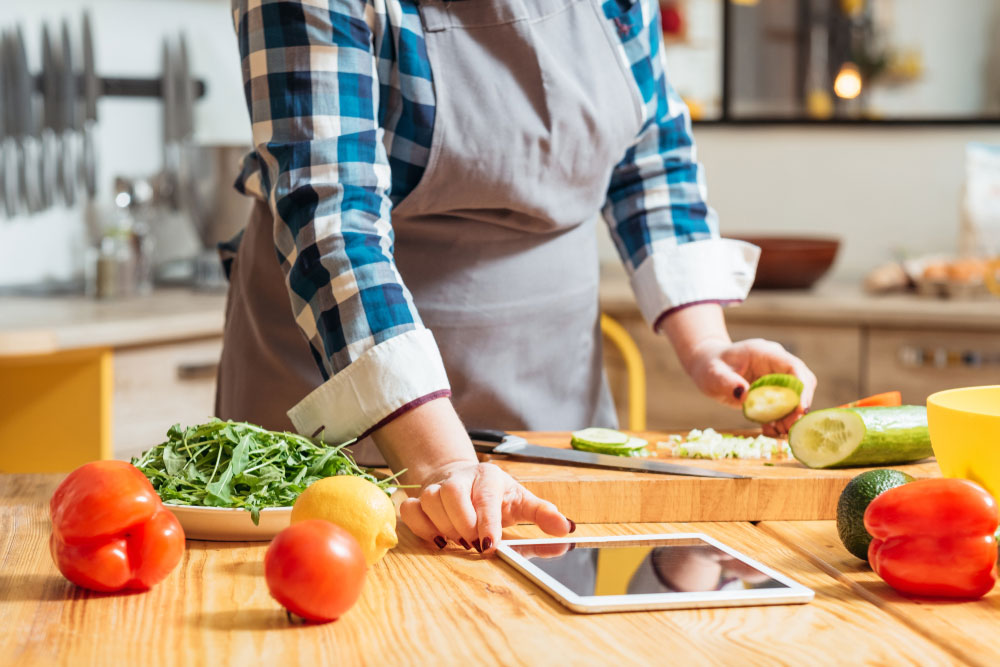 By Christine Tremain, VP of Marketing & Development
A couple years ago, we had a Wesley booth at Hounds on the Hill, an annual community event in Puyallup held at Bradley Lake Park. Being a dog lover, I volunteered to participate with my Black Lab, Beau. 
There were booths of all kinds: pet supplies, real estate agents and insurance professionals. Even Champion Windows had a booth.  As I passed Full Circle Farm, I stopped to talk with the young man at the booth. Beau was pulling and whining to get to the lake, but I was intrigued by the idea of getting fresh, local, organic produce delivered to my door twice a month. With my over-agitated pup at my side, I signed up in a moment of spontaneity.  It was a flexible arrangement; I could cancel anytime or just skip a box if my plans changed.
Every other week, I go online and select from a wide variety of in-season produce. Fresh golden or red beets, several kinds of kale, carrots, potatoes, mushrooms, lettuce, onions, fruit and herbs. Plus, I get recipes and tips for how to store different kinds of produce. It's been fun to try new things, like dandelion greens and sunchokes. With their sweet nutty flavor, sunchokes have the consistency of water chestnuts and go great in a rice or grain dish.
Fast forward to today and I feel lucky to have a place on the delivery schedule. As people are staying home and ordering online, Full Circle, like other food delivery operations, is overwhelmed. When I log into their website, they have a notice about delivery delays "due to a high order volume" and long wait times at their call center. Food delivery has become an important part of our "Stay Home – Stay Healthy" environment.
What I enjoy most about my produce deliveries is that I'm supporting local farmers. Our culinary teams at each of our Wesley campuses also create menus using in season, locally sourced ingredients from farms, such as Mosby Brothers Farm in Auburn and Sidhu Farm in Puyallup. Because we work with local farmers and growers, our chefs are able to incorporate local flavor into their dishes. 
This spring, as we isolate in our homes, we are fortunate that we can still enjoy the fresh tastes from the garden. With Easter Sunday on the way, I'm looking forward to using this week's produce to make this colorful salad from Full Circle Farms: https://www.fullcircle.com/recipes/1066/beet-carrot-salad-with-tangy-lime-vinaigrette
Enjoy!