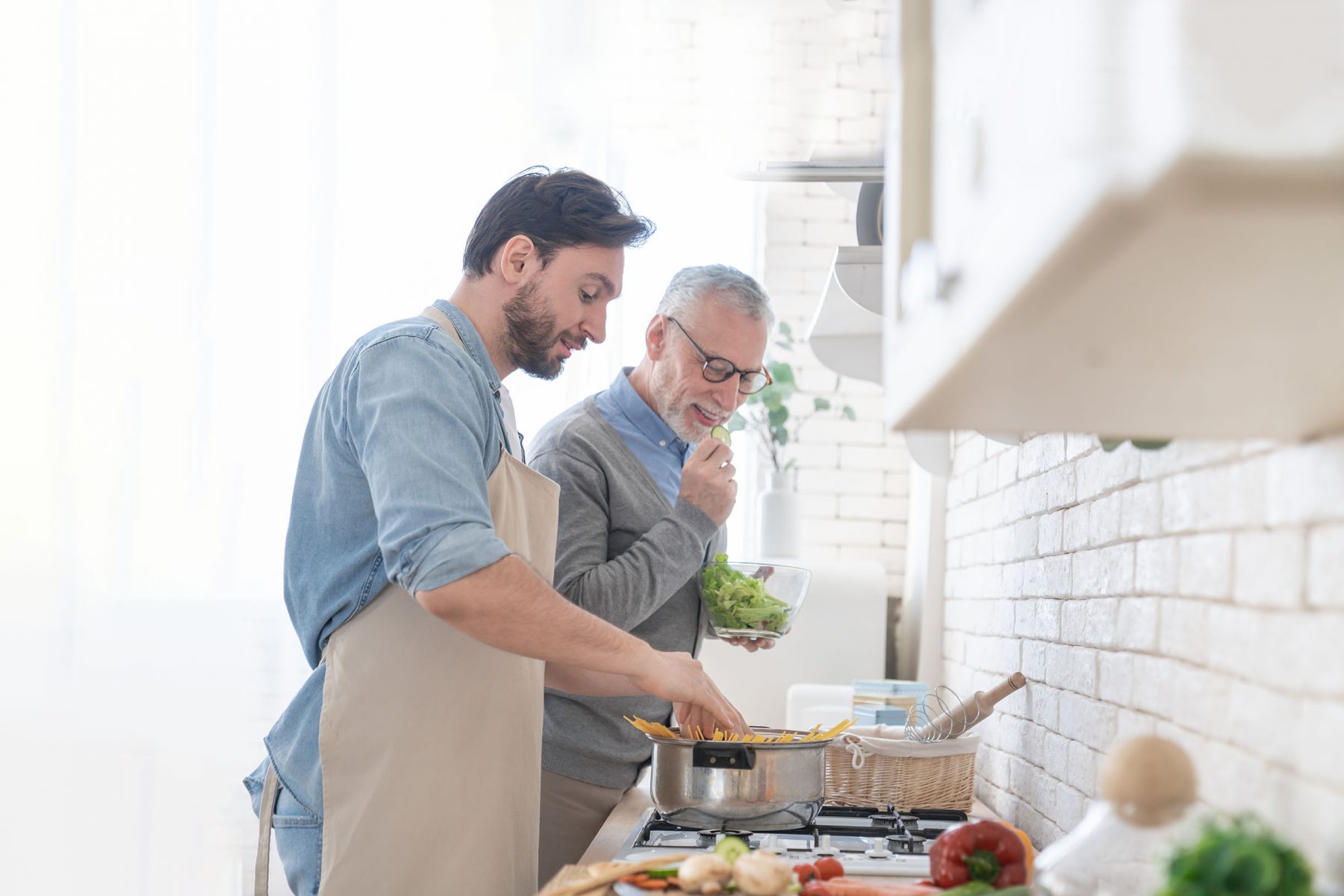 Father's Day is just around the corner and while it may not cause as much of a stir as Mother's Day, dads like being appreciated, too. Read on to meet a few of the dads at Wesley!
Bill Anderson is a father of three and a resident of Wesley Lea Hill. Bill is fortunate enough to have a big family that lives close by and visits often. His son lives just a few blocks away and resides in Bill's previous home. 
Bill used to be in the Air Force, so his family traveled a lot together. Nowadays, he often goes out and spends time with his adult children or sometimes looks after the family pets.
Bob Stratton and his wife moved to Wesley when home maintenance became too much of a burden. His wife's grandmother lived in a Cottage at Wesley Des Moines in the 1950s, so the Strattons were well acquainted with Wesley. It was a natural fit.
Bob spent 20 years in the military and worked at a shipyard in Bremerton. Today, Bob is able to do what he's passionate about, spending much of his time in the campus woodshop. He has three daughters who live nearby and visit often.
"I'd ask for shop tools for Father's Day – except I already have everything I could ever need in the woodshop," said Bob.
Bob helped raise money to buy new tools for the woodshop, and his woodworks can be seen at the bistro in The Gardens at Wesley Des Moines.
Tom Warnock is another resident who visits with family often, making good use of the clubroom on campus. Tom taught all of his four children how to do their own electrical and plumbing work and car maintenance, and he and his wife are proud of how self-sufficient their adult children are now.
Father's Day is a day to show pops how much you care for and appreciate him for all that he has done for his family.
Some people might cook a meal for their father, others might give dad a new pair of socks, but the best thing anyone can give their dad on Father's Day is just quality time with him.
Happy Father's Day to all our fathers at Wesley!