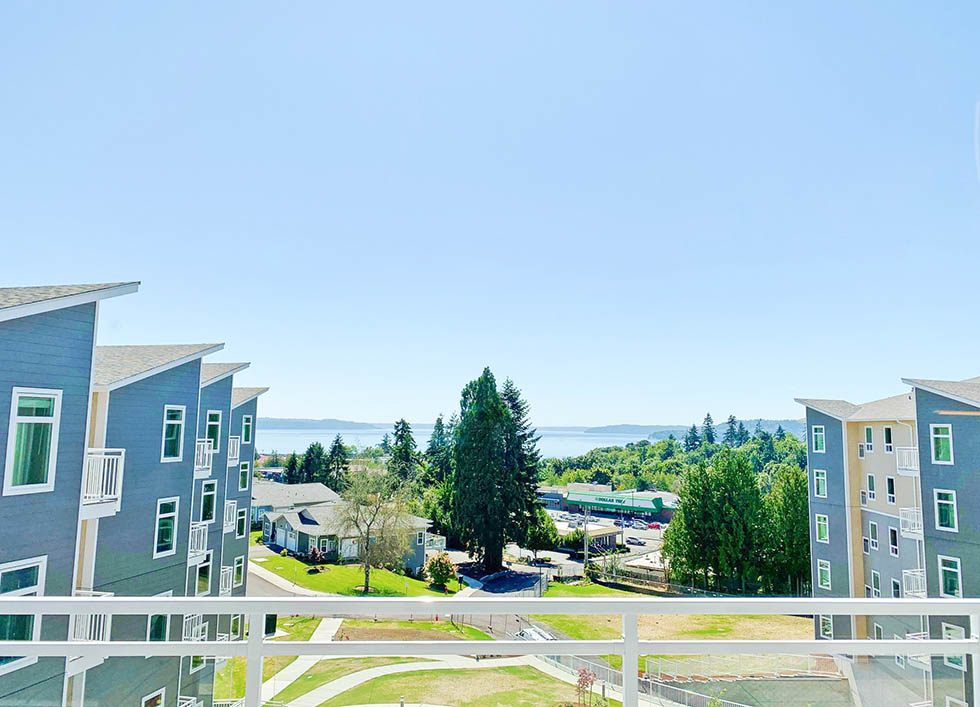 Move into the Bainbridge when the new Gardens building opens!
Enjoy life at the new Wesley Des Moines apartment building in the spacious Bainbridge. This layout offers two bedrooms and two bathrooms with western exposure and a view of the courtyard and rose garden. This 1st floor accommodation has a walkout patio to the walking paths outside.

Residents to the new building will be able to enjoy the new club room on the upper floor (pictured above), fitness center, craft room, educational theater, market, chapel/community room, music room and more.
For more information, please contact Rob Lanouette or Elizabeth Melia at (206) 870-4705 or fill out the contact form below.