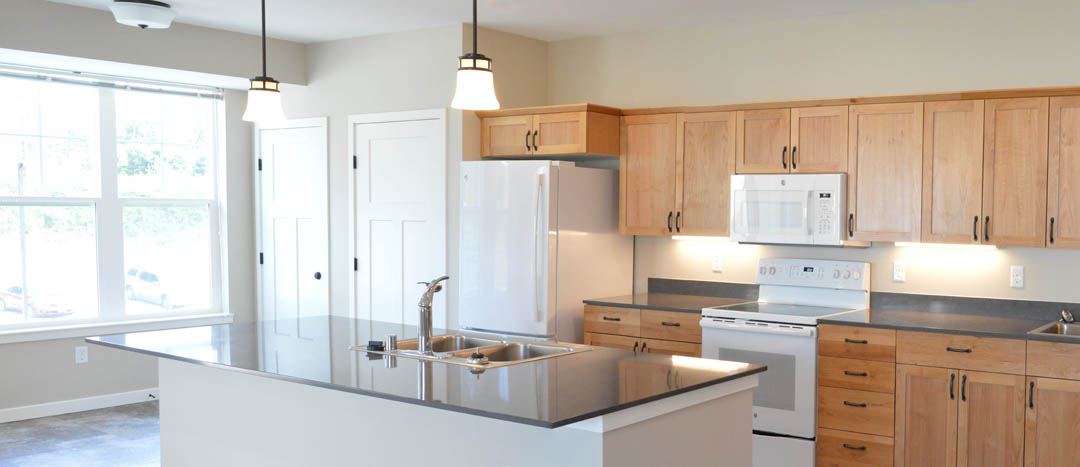 Take a tour of this spacious accommodation now available in Puyallup.
This two bedroom, 1,815 sq. ft. Brownstone apartment features a beautiful, open concept kitchen and breakfast nook. Enjoy ample storage and two large, walk-in closets. The Bainbridge also features a beautiful, bright sunroom that can be used as a study, art studio or reading nook.
Enjoy socializing with friends in the Brownstone's dining space or outdoor patio, or stay fit with the Brownstone's own fitness room.
Experience other campus amenities at the Town Center in the Lodge, including the creative arts center, clubroom, library, health and wellness center, theater-style learning center and dining.
When you reserve an apartment at Wesley Bradley Park, you can expect comfortable, independent living on a beautiful campus in a friendly new community. Enjoy maintenance-free living, 24-hour emergency staffing, gardens, picnic areas, walking trails, spiritual care and continuing education programs.
For more details, please contact Joan Engle at (253) 466-2720 or fill out the form below.