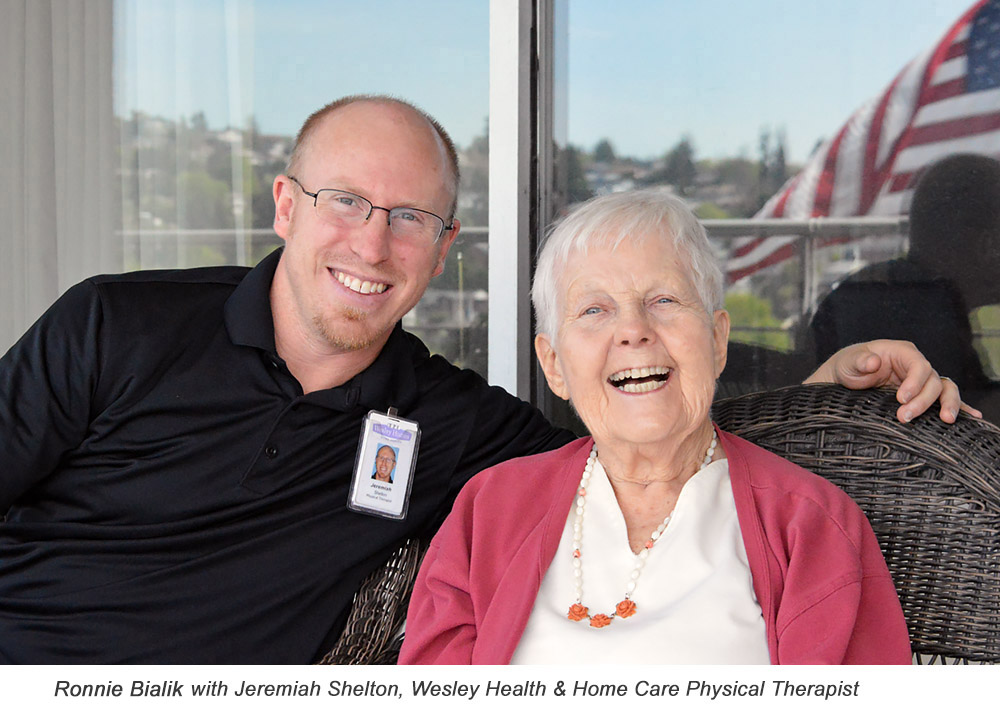 Wesley Des Moines resident Ronnie Bialik talks about what helped her most during her recovery from a serious neck injury.
Ronnie Bialik has been a resident of Wesley Des Moines for three years. She enjoys spending time with friends, participating in fitness classes and painting with oil and pastels. That is until recently, when she suffered a serious neck injury.
In late November of last year, Ronnie fell while stepping outside of her shower and fractured her neck. Fortunately, she had her emergency pendant on and was able to call for help immediately.
"When you're in a situation like I was, where time is of the essence, keeping an emergency call button on you at all times can make all the difference," said Ronnie.
She was promptly rushed to the hospital where she received treatment and a neck brace. Ronnie also began to receive home health services from Wesley Health & Home Care to help facilitate her recovery.
Wesley's home health provides education and care to help people work toward their health goals while still staying in the comfort of their own homes.
Director of clinical Services Jolene Rhodes explained that many people who have had a setback due to a chronic illness or recent surgery will often feel as though they need to make the journey alone.
"Our home care services are designed to work with individual needs to provide that bridge back to wellness," said Jolene. "We not only incorporate skilled nursing, physical therapies and education, we also create a partnership I don't think our residents can get with any other service provider. We work to ensure continuity of care and quality of life."
Home health caregivers helped Ronnie manage various tasks that required more mobility than her neck brace and injuries allowed. They also helped her work to regain her physical strength.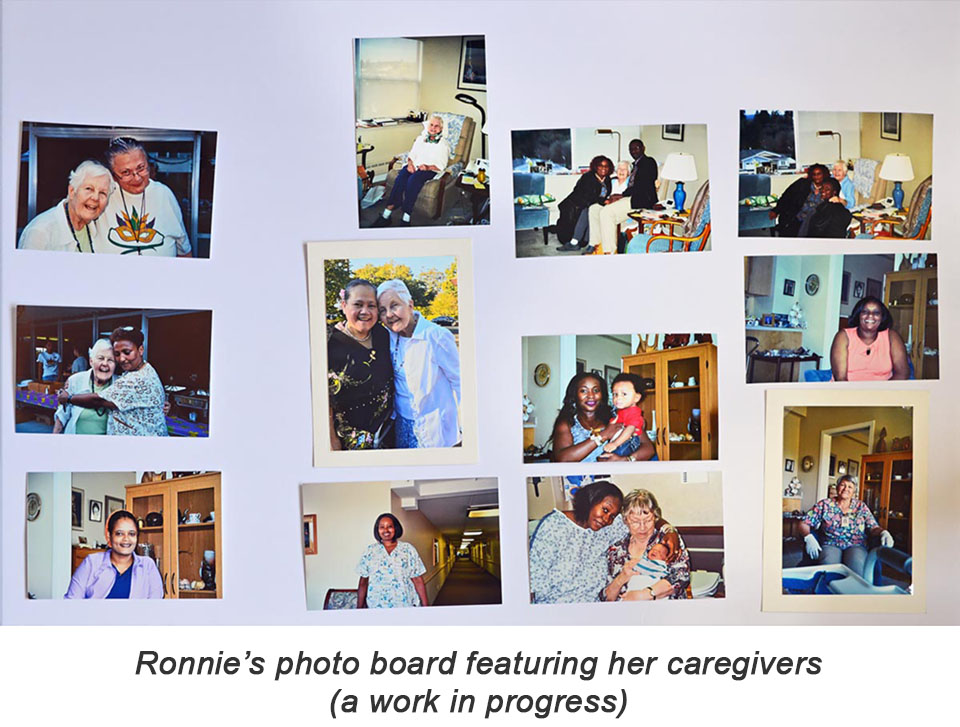 "I had the most wonderful team of caregivers with 24/7, 'round the clock care," said Ronnie. "My physical therapist, Jeremiah, did wonders for me, and Margie, my caregiver, was my guardian angel. There were many other wonderful people, and I could not have had anyone better!"
By February, Ronnie had made a strong recovery and was able to lose the neck brace and start enjoying more of her favorite activities, one of which includes physical fitness classes with Wesley Des Moines Health & Wellness Coordinator Tina McNeilly.
Ronnie thoroughly enjoys Tina's fitness classes and believes that by participating in them prior to her neck injury she was able to recover more quickly than she would have otherwise.
"I'm very grateful to have so many programs and services all available in one place," said Ronnie. "And Wesley Health & Home Care is an integral part of staying happy and healthy. If you're ever in a situation like I was and you're unsure about using their services, don't hesitate. Go talk to them. The services provided are invaluable and you deserve it!"
Jolene is also very grateful for Ronnie and described how she and her staff enjoyed working with her.
"What was great about Ronnie was that she had such a strong drive to get better, and she took an active role in her own health care," said Jolene. "It's always very satisfying for our staff to see those whom we've worked with now going out on trips with their friends and participating in programs and exercise classes. It's all about their quality of life!"
"*" indicates required fields