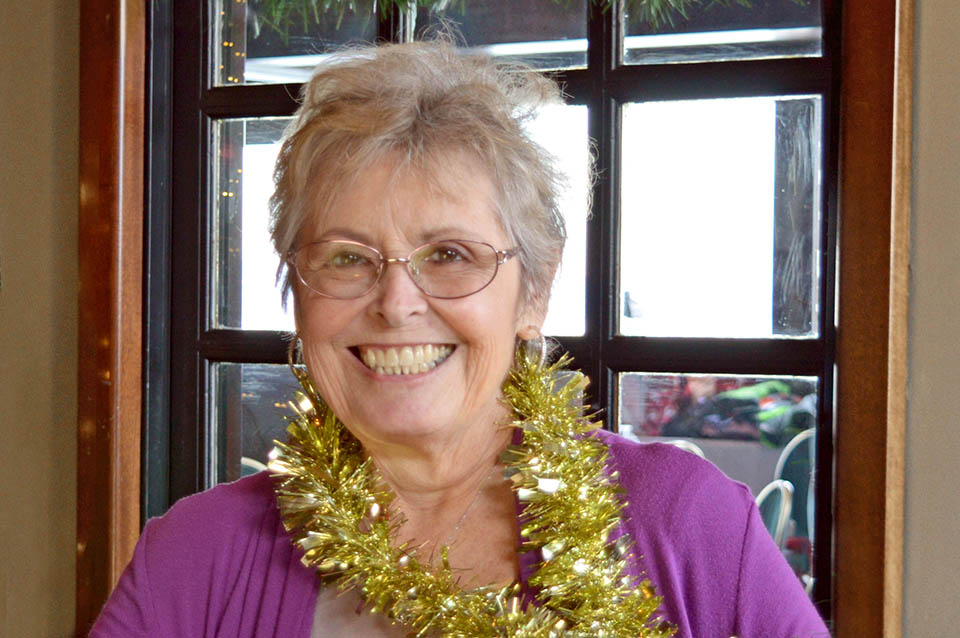 JoAnne Swanson has served as one of Bradley Park's most enthusiastic ambassadors since shortly after the Puyallup communities' groundbreaking ceremony in early summer 2017.
JoAnne recalled future resident Marilyn Knutson saying, "I want JoAnne to be an ambassador because her personality fits so well!"
Joanne embraced her role as a Bradley Park Ambassador and Pioneer, planning fundraising events, attending information lunches and welcoming new visitors.
"I love meeting new people and I love getting involved," said Joanne, a current member, and former president, of the National Association of Credit Managers. "I'm very comfortable with leadership roles, public speaking and meeting people, so volunteering as an ambassador was just perfect for me."
In February 2016, a few months after JoAnne's husband Terry had died of a rare cancer, her daughter, Terri, received a Bradley Park flyer. Knowing her mom had a soft spot for sunrooms, like those featured in many of the Brownstone apartment layouts, Terri passed the flyer onto her mother.
Within days, JoAnne visited Wesley Lea Hill in Auburn and came away with such a good experience that she quickly reserved a Bradley Park Brownstone apartment. Eighteen months later in mid-August, JoAnne reported, "Terri and my other daughter Kris did such a great job of moving me in that Wesley wanted to use my house as a model home during the opening!"
As a brand new, bona fide resident, JoAnne has much to share with new prospective Bradley Park residents, most of whom, she's been happy to discover, are just as active and socially engaged as she is.
"I love meeting people and helping them experience Bradley Park," said JoAnne.
She is quick to share her appreciation for Wesley's Puyallup campus and believes there's been a strong need for such a community in Puyallup. Best of all, Joanne said, "I just love the big open design and the atmosphere of my Brownstone apartment – it feels warm and cozy, even with 10-foot ceilings!"
Now that JoAnne is happily ensconced in her home, she's ready to get even busier. In the local Puyallup area, JoAnne wants to spearhead the formation of a women's golf group and lunch group. Her personal goals are to continue meeting new people, participate in exercise classes and other activities in the soon-to-be-open Lodge building, as well as continuing to travel with family and friends.