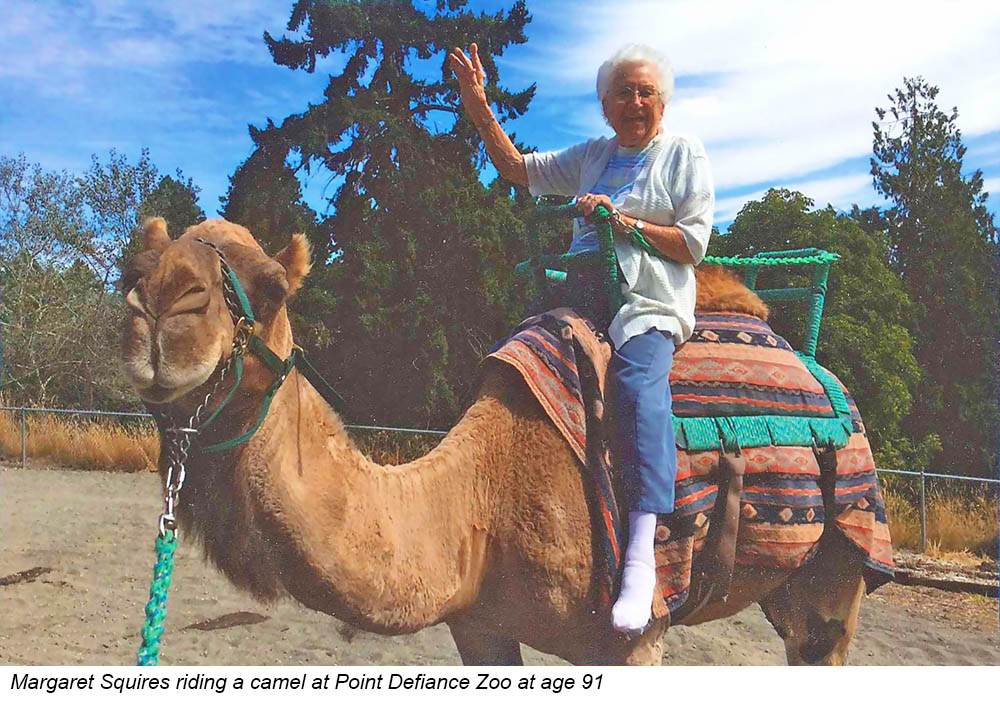 Margaret is a fearless champion of life-long learning.
Meet Margaret Squires, a longtime resident of Wesley Des Moines for nearly 20 years. Margaret was born on June 27, 1926, in Spokane, WA. She moved to the Philippines with her family when she was 11 years old where she enjoyed her childhood there, making many friends in her community. In 1945, 18-year-old Margaret was interned in several Japanese prisoner-of-war camps in the Philippines. It was several years until she, her family and friends were liberated from the camps by U.S. forces.
Soon after, she moved back to the U.S. to stay with her brother, aunt and uncle in Bellingham, WA, where also she met Martin, her husband. Martin's mother was a friend to Margret's aunt and was determined to find him a good wife.
"She called me out of the blue one day so that she could introduce me and Martin," Margaret laughed. "After Martin and I married, his mother became one of my best friends."
After the two met, they discovered an astonishing connection — Martin was one of the soldiers who liberated the Japanese prison camp where Margaret had been interned.
The couple had three children, and each child had two children. While raising their children, Margaret and Martin had a very active lifestyle and were always engaged with their community.
They were active members of several groups associated with their local Presbyterian church. They led their children's Boy Scout and Girl Scout groups, were avid badminton players and were members of a rockhounding club where they would collect rocks to polish and facet into jewelry. Margaret's also kept in touch with people from the prison camps.
"It's been helpful being able to share those experiences," said Margaret.
During her time in the prison camps, Margaret and the other prisoners had to form a strong community in order to take care of themselves.
"It was always very important to both my parents to be active members of their communities; this is something they really fostered with us," said Vee, Margaret's eldest child.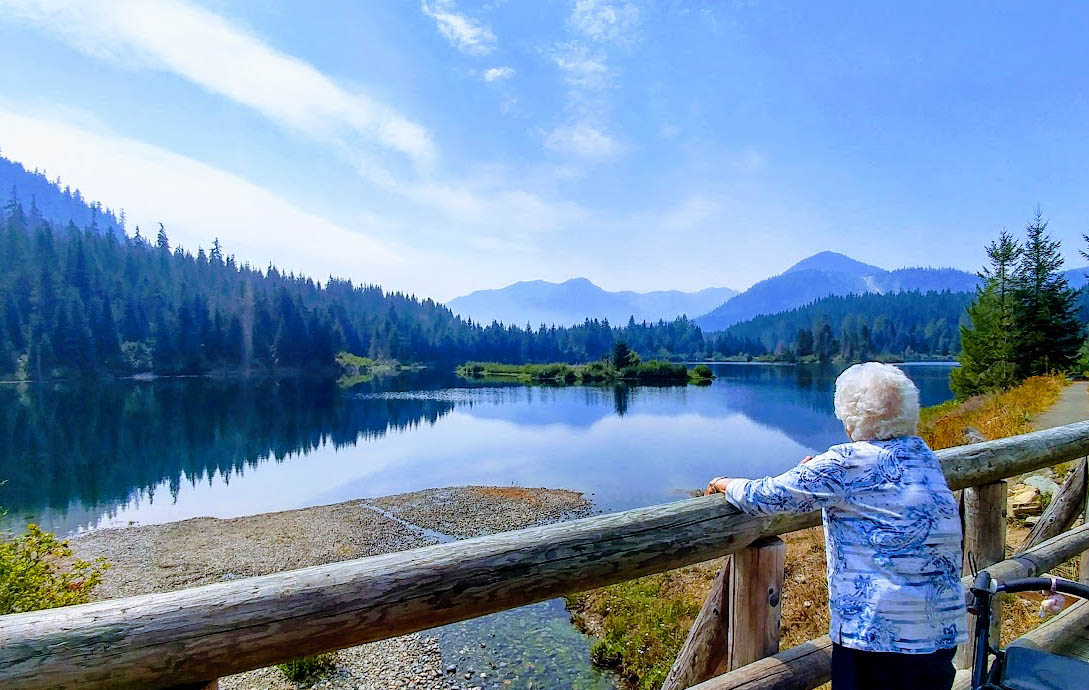 Vee describes her mother as enthusiastic and a joiner, someone who's always happy to try new things.
Along with joining community groups, Margaret has practiced and taken classes in oil and water color painting, poetry and calligraphy, to name a few. She taught swimming classes for the Red Cross. At 34 years old, she attended Western Washington University, where she earned her teaching degree.
"My mom is fearless. Unafraid to go to school later in life, she's living proof that you're never too old to learn," said Vee.
Vee said she feels thankful for Margaret showing her and her siblings the value of higher education as a worthwhile pursuit at any stage of life.
Despite her hardship during the war, Margaret's outlook on life remains wholly positive. She is described by others in the Wesley community as friendly, active and compassionate and as someone who can just go with the flow.
Margaret said, "Life's been good to me. I just count my blessings and accept things day by day."