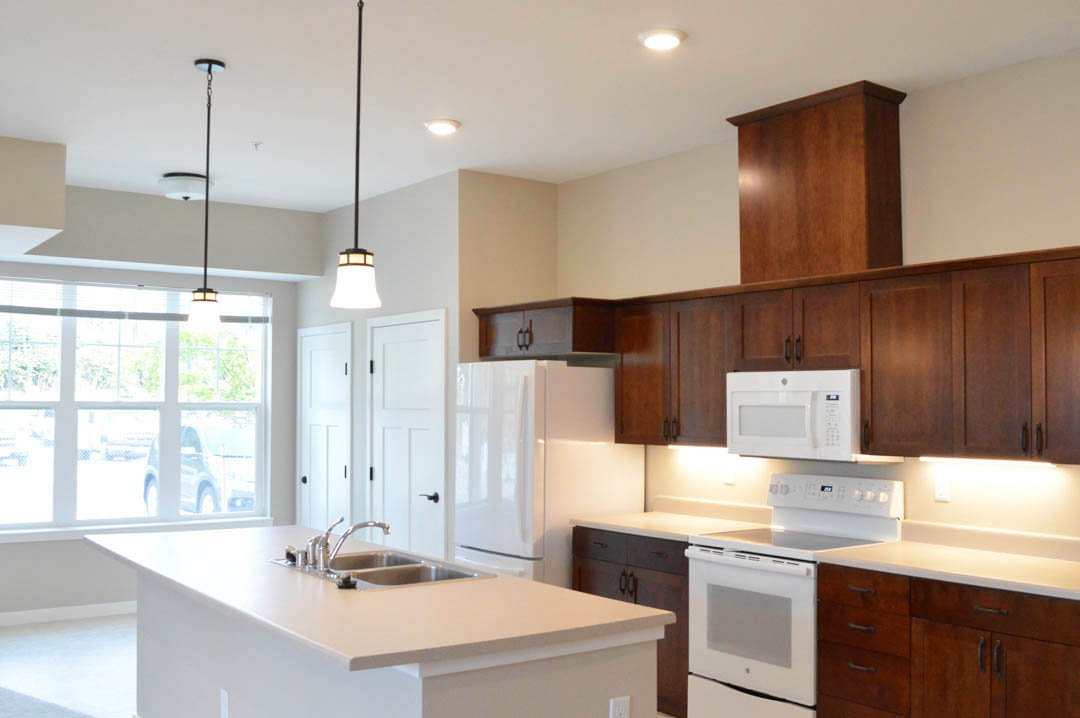 The Brownstone at Bradley Park has opened its doors, and our residents are moving in!
"We were the second group of people to move in, and it's all better than expected," said Wesley Bradley Park Ambassador and Pioneer Ann Miller.
She's most excited about the arts and crafts center opening up in the Lodge. As a Bradley Park Ambassador, Ann was involved in helping plan the arts and crafts room. She's looking forward to starting new sewing projects there once the Lodge is complete.
Craig and Marilyn Hilliker are still in the process of moving in and said, "Moving is not without its challenges, but Lisa, Kelsea, Crissy and the rest of the staff have been very helpful in following up on any issues we've had. They're very attentive."
Marilyn said that she's looking forward to trying yoga on campus once fitness classes begin. She is planning on enrolling in some classes at the nearby Pierce College for fun.
She's also excited to see the campus bistro and to have direct trail access to the beautiful Bradley Lake Park.
Mary Kohli, another Ambassador and Pioneer, said she's looking forward to getting better acquainted with her neighbors and being a part of her new community. She likes the privacy the Brownstone offers and how it allows people to mix and mingle as much as they like in the spacious common areas.
"I love it; it's just wonderful," said Mary. "This is going to be a very happy home for me. I only wish boxes unpacked themselves!"
View our new photos of the Brownstone interiors here on our Facebook page.
Contact Bradley Park for more information.