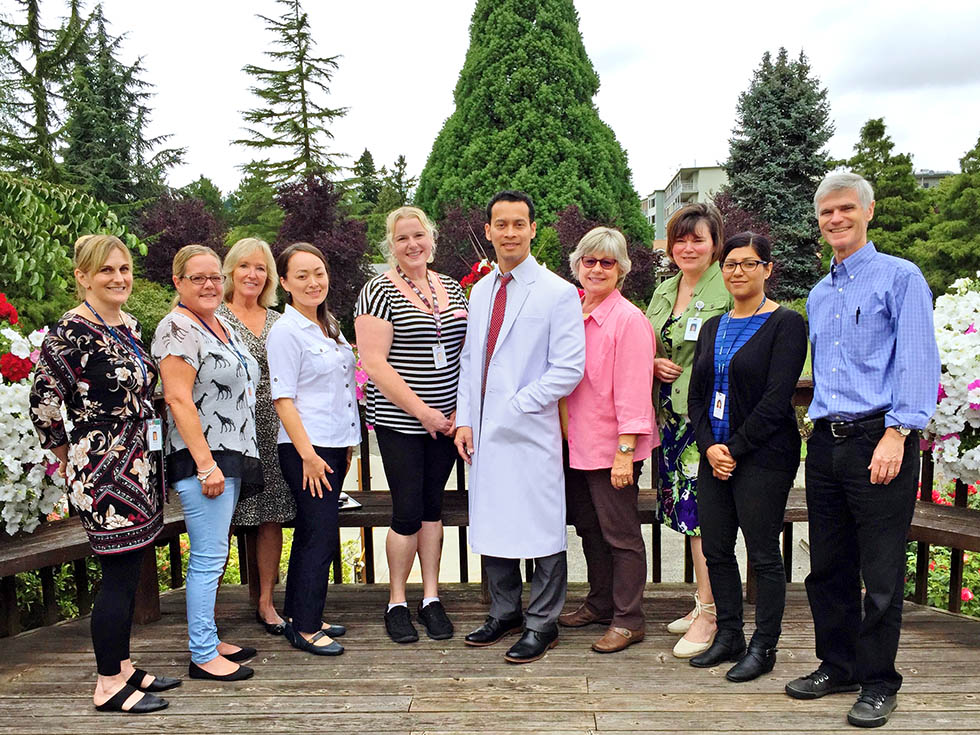 Wesley Hospice staff share why the work they do is important to them and why it should be important to all.
The Wesley Hospice team is ready to serve with their compassionate, respectful style of end-of-life care.
Our integrated team consists of professionals with a range of specialties: a nurse case manager, social worker, chaplain, volunteers and administrative staff.
"Our role is to provide emotional support and comfort prior to someone passing," said Hospice Director Sarah Jackson. "We help families know what to expect and how to give their loved ones what they need most during a very difficult but important time."
Sarah made it clear that it's a celebration of life, relationships and connections.
Wesley Hospice staff are proud of the meaningful work they do, and they hope people are interested in learning more about it.
"Obviously nobody's ever thrilled about hospice," said Hospice Chaplain Jeanne Rempel, "but neither has anyone ever said 'I wish we would have waited longer to receive hospice care'."
Jeanne is grateful to be on the team and said that Wesley is the first organization she's seen that so wholeheartedly believes in the value of hospice as a service in its community.
"Wesley is a faith based, not-for-profit, and the staff and the board members have a special commitment to Wesley Hospice being an invaluable resource in our continuum of care," said Jeanne.
Vanessa Martin, Wesley Hospice Medical Social Worker, added, "Hospice allows individuals to pass as comfortably as they can and in their own home with the people they know and love. That's important to us, and it's what makes our work so rewarding."
Do you have questions for our Hospice team?
"*" indicates required fields