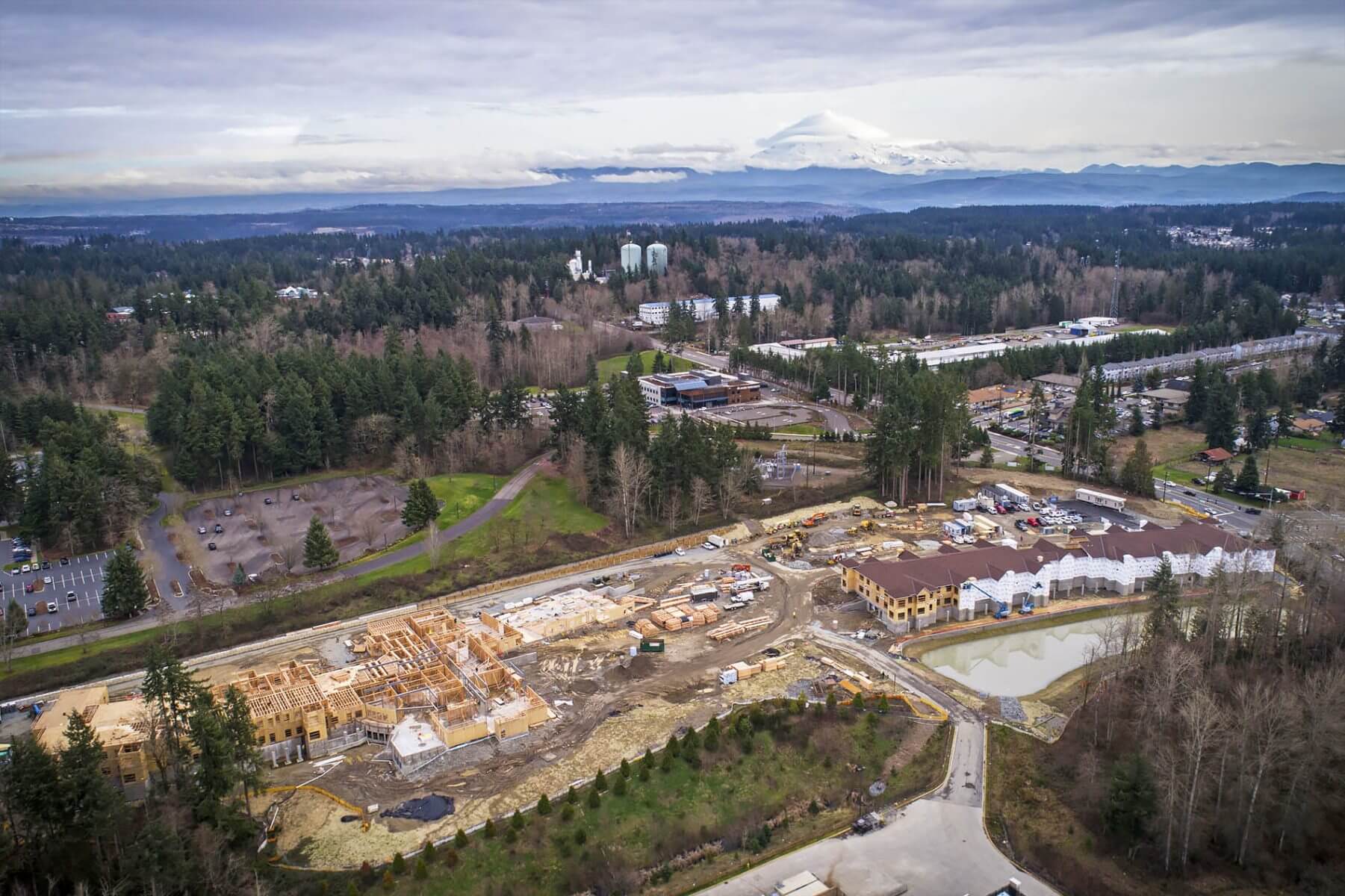 Since the groundbreaking in March of 2017, the future residents–Bradley Park Pioneers–have been eager to see the planned Puyallup community come to fruition.
Wesley Bradley Park now has 70 reservations for the Lodge and 20 for the Brownstone. Well over half of the available accommodations are now reserved! Recent photos of the campus show tremendous progress.
The basic structure of the Lodge is noticeably taking shape with rooms and apartments visible from a bird's eye view. The Brownstone is now fully enclosed with roof and windows.
View our photo album on our Facebook page. Anyone can view them at any time whether they have a Facebook account or not. Bradley Park Pioneers get a first look at new photos as well as regular, detailed updates about construction and events.
Reserve and accommodation now and become a Pioneer!
Contact us today to learn more about Wesley Bradley Park. Call (253) 366-6100 or fill out the form below.