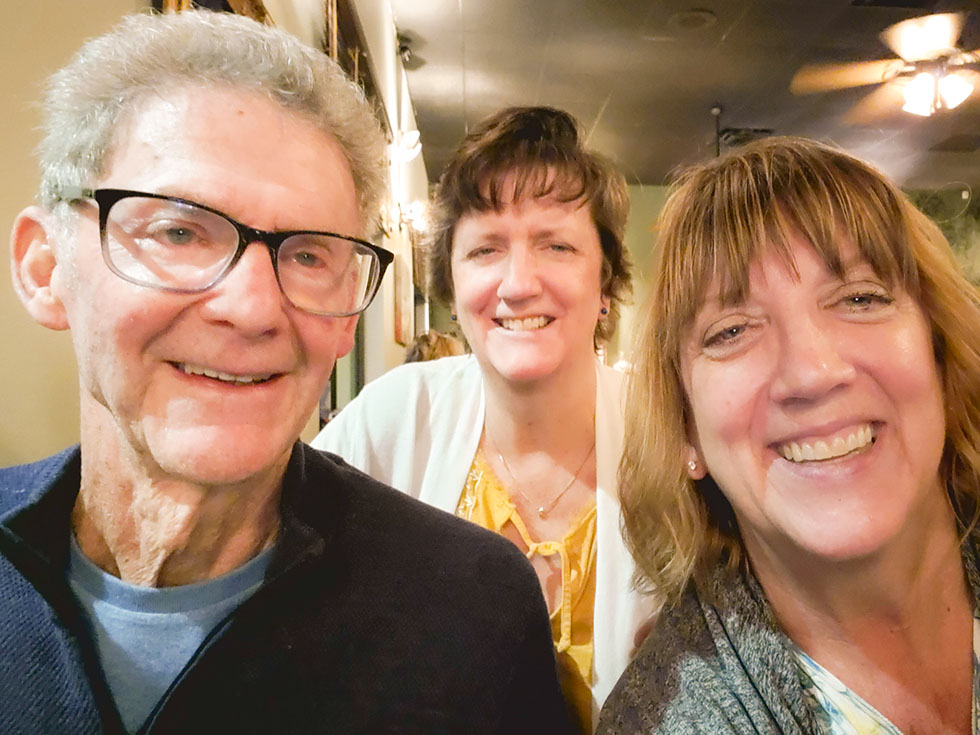 Irv Beadle and his wife of 63 years, Marlene, were avid marathoners, hikers, bikers, travelers, and all-around adventurers even into their later 70s. After Marlene passed, Irv gathered his children and informed them he was considering moving into a senior living community.
"The stress of taking care of a loved one can be overwhelming, and in the case of my dad taking care of mom, it was a lot. Dad wanted to have options and the ability to make his own choices. He's a real people person with a lot of goals. He still wants to travel and is fitness-focused," explained Irv's daughter, Lisa Gebhardt.
The family started researching retirement communities. While the places they toured were nice, there was an instant gut feeling about Wesley. The family tried not to project their thoughts, but they all knew it was the right choice for him.
"We liked Wesley the best. We liked the new building, the people, and the opportunities. He had different medical options and access to caretakers if he needed them in the future. We liked that the deposit comes back into the estate, not necessarily for us kids, but if he decided he wanted to go or do something else, he would get it back. That seemed unheard of anywhere else," said Lisa.
Moving during COVID wasn't easy, but the Wesley staff and management were accommodating and understanding of Irv's needs.
"The people at Wesley impressed me the most. I appreciate and admire how management handled his move. Everyone has been supportive and caring. Even the front desk staff checks on him. They nurtured him through a difficult time," shared Lisa.
Now moved in, Irv is adjusting to his new home and is happy in his new apartment with a view of the Puget Sound. He is thriving in the calm, slower-paced, no-stress atmosphere of Wesley.
"If he were still living on his own, he would have almost no socialization. Here he's taking advantage of all the exercise options and getting to know the residents," said Lisa. "I was carrying in groceries for him one day, and there was an invitation to a party on his door. I asked if he was going, expecting him to say no I was surprised when he said, "Yeah, I'm going." When I asked him about it afterward, he said it was a very fun time and a great group of people."
"Our family appreciates the support Wesley gives not only us kids but also my dad. He's got more opportunities and socialization than we could ever give him if he were living alone. Wesley understands what seniors want and offers options that can fit a lot of different lifestyles. I'm glad dad made the decision early enough to find the place he wanted to be," said Lisa.