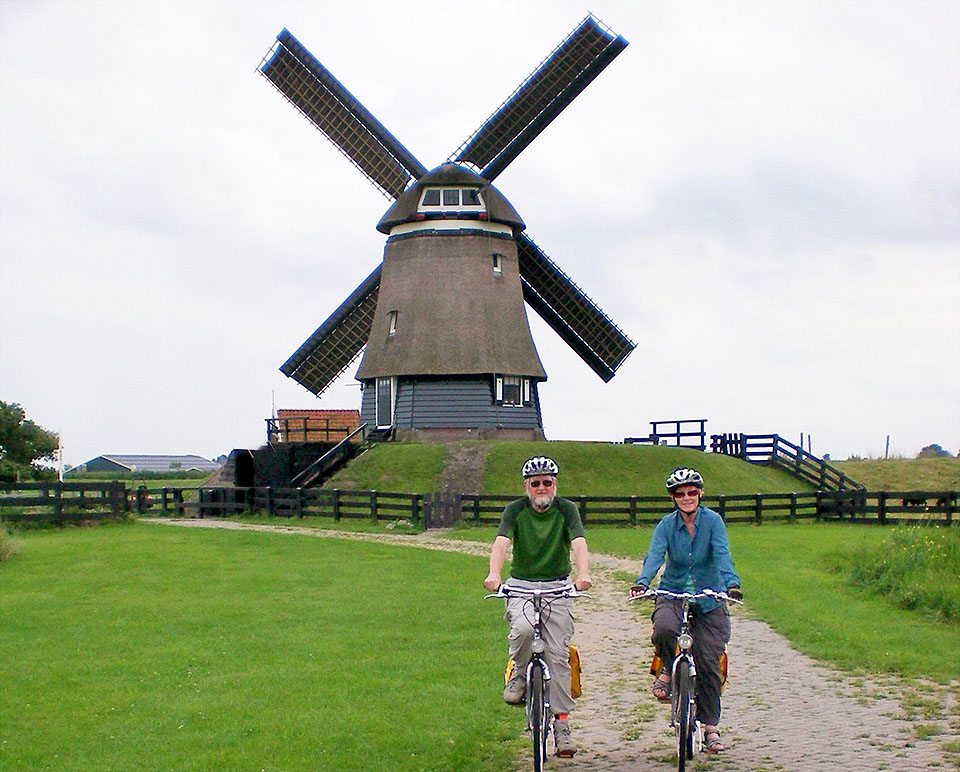 Meet Dennis and Eva Parks, two adventurous individuals who will soon be joining Wesley Des Moines.
Dennis and Eva have a long-standing history with and passion for aeronautics. Dennis, whose father worked at Boeing, is a former senior curator for the Seattle Museum of Flight. He retired in 2008 but still has an office at the museum and still does some work for them, "but only the fun stuff," said Dennis. His work there has involved acquisitions, grant procurement and research. He's most proud of his work cataloging and developing the museum's research materials and keeping policies up-to-date. A highlight of his career was when he was able to procure glass plate negatives of Wilbur Wright dating back to 1908 (shown below).
Before his tenure at the Museum of Flight, Dennis taught library science at Purdue University for 21 years after earning his master's from the college. He had been interested in flight history since he was a boy. One of the first books he remembers receiving was about Jack Knight, an American pilot who made the first overnight transcontinental air mail delivery. To date, Dennis has written over 300 articles on aviation history for various publications.
Eva has an impressive repertoire as well. She worked in education as an elementary school teacher and educational publishing consultant. She's also a retired pilot and member of the Ninety-Nines, the prestigious International Organization of Women Pilots founded by Amelia Earhart in 1929. Eva also started a number of her own businesses, such as Mail Boxes Etc., which was acquired by UPS.
Today, they're looking forward to joining the Wesley Des Moines community once the new Brownstone is complete.

"We already know several people living on campus, and a few of our friends are also going to be moving into the Brownstone when we do," said Dennis.
After considering the various living options at Wesley Des Moines, the couple decided a residence in the new Brownstone would be ideal for their needs. They are looking forward to continuing their active lifestyle free from the burden of home maintenance and upkeep. The couple said they were attracted to Wesley because of its strong sense of community, future planned campus layout with landscaping and not-for-profit status.
While they plan to continue to enjoy their retirement at a Wesley community, the couple is not slowing down. Aside from their interests in flight, they do a great deal of traveling. They've been on cruises and traveled to exotic places such as Dubai, the Suez Canal and Turkey, to name a few. The Parks are also both avid cyclists and typically bike anywhere between 30-40 miles. They have a few favorite biking spots around Washington and are planning a bike trip in the Netherlands later this year. Until then, we happily welcome Dennis and Eva to our community!