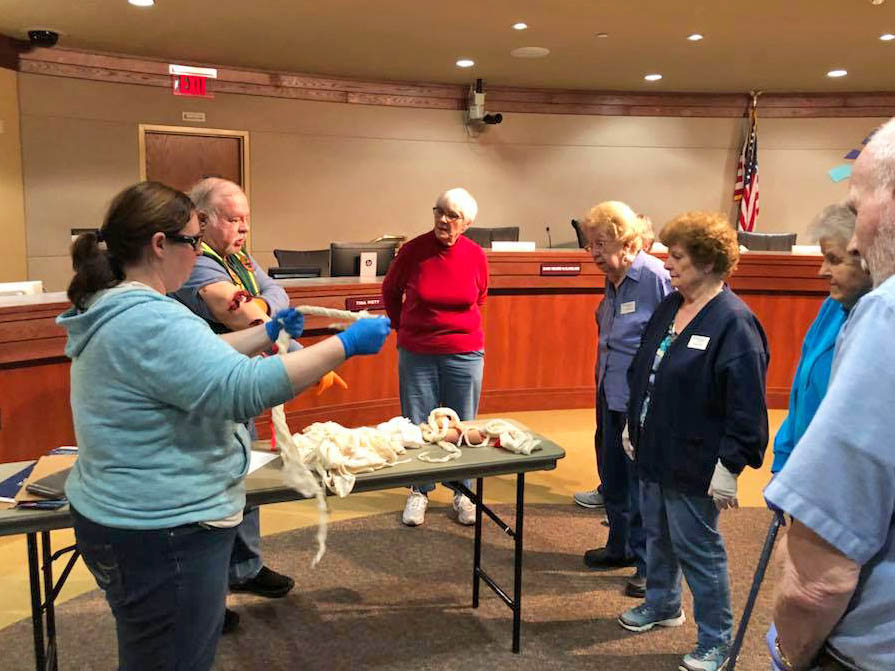 The Wesley Des Moines campus has been updating and practicing its emergency preparedness plan.
"One of the most important priorities we have as a community is the safety of our residents and staff," said Wesley Des Moines Executive Director Alex Candalla, "and that means knowing what to do in case of an emergency."
The campus has been ramping up its efforts to engage more people in emergency readiness. The Wesley Des Moines Emergency Preparedness Committee was formed to allow coordination among its resident volunteers and staff.
The team has worked closely with South King Fire & Rescue to help train Des Moines staff and residents. Today, the campus has 60 residents who have also trained as a Community Emergency Response Team (CERT).
"It's been a big team effort," said Resident Services Administrator Lisa Meinecke, who has been organizing the drills and training sessions.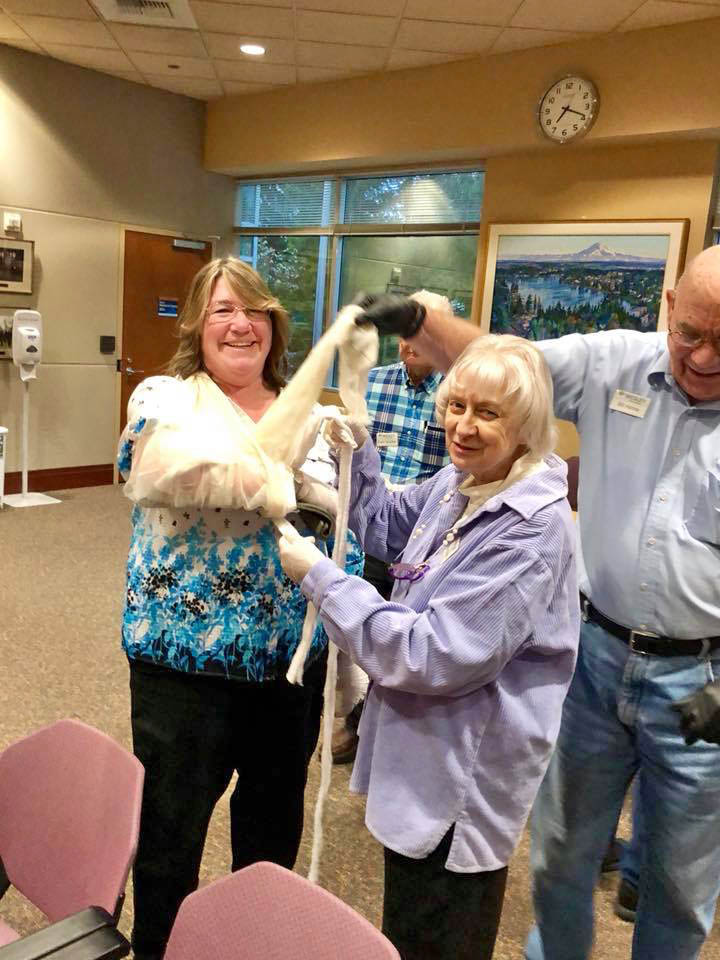 Wesley Des Moines has appointed resident leaders for each area of the campus. Cottages have core captains, and apartments have floor captains and deputies. These volunteers are responsible for following procedures of communication and organization during the event of an emergency or natural disaster.
"With hands-on drills, we're all getting a better understanding of how we can calmly respond to a crisis and ensure an organized evacuation," said Lisa.
After each drill, the Emergency Preparedness group gathers for a debriefing where they discuss what went well and what they can do better. They address potential problems and consider how to prevent them in the future.
"We make the drills fun, too. Usually we'll do something special afterwards like serve ice cream. For instance, during the Great Shakeout earthquake drills, we had milkshakes," said Lisa.
In addition to the new drills and training, the campus has also updated its emergency protocol. South King Fire & Rescue said it was one of the cleanest and most well written emergency manuals they've seen lately.
The goal of the team has been to practice enough so that everyone knows the procedures; their emergency response almost becomes second nature, allowing them to be well prepared in the event of a real emergency. They've also noticed that the drills give the staff and residents of the campus peace of mind in knowing that they're prepared.