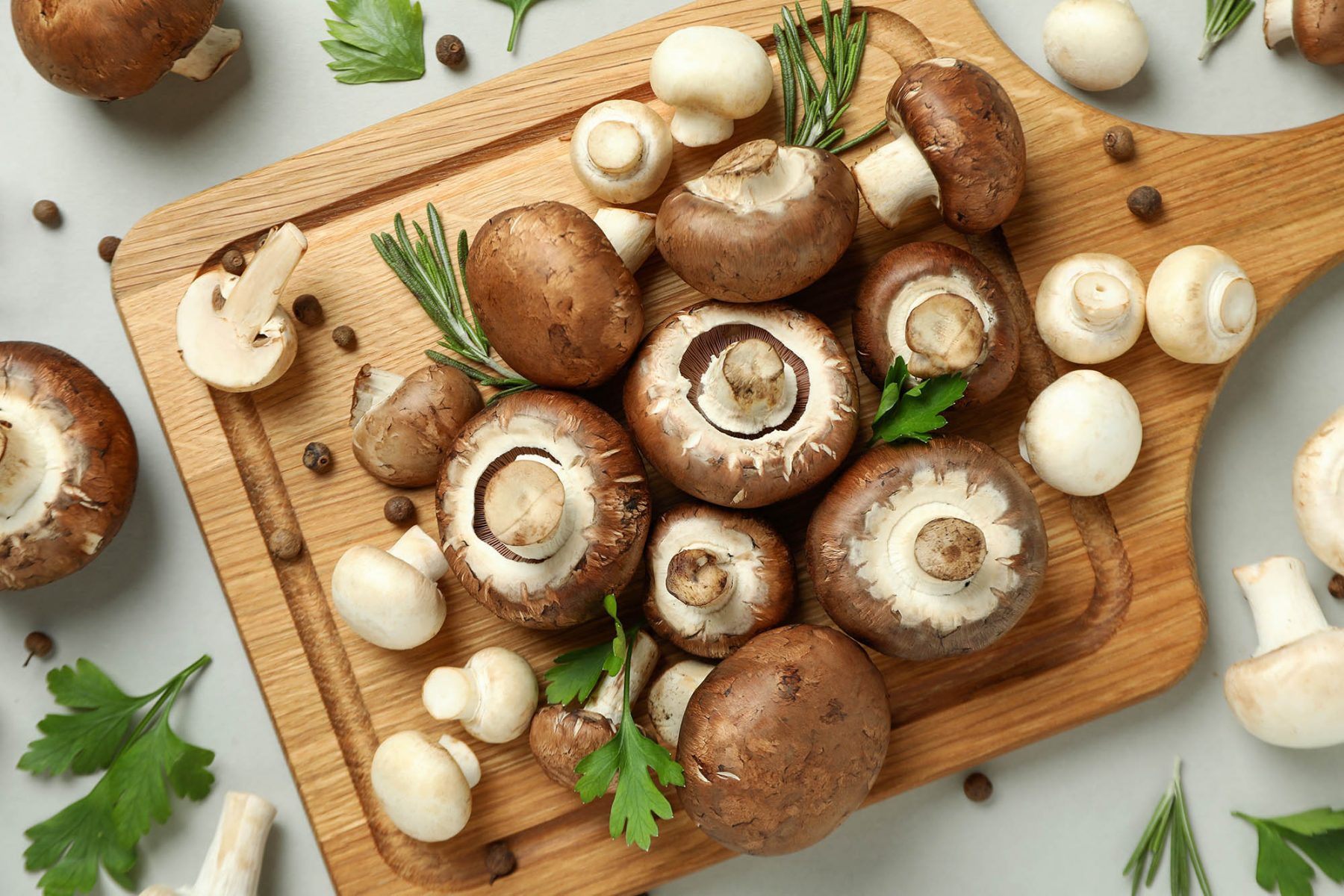 The early Roman's considered mushrooms "the food of the gods." They are found on every continent in the world and are considered one of the most sustainable crops grown in the US. They don't require sunlight to grow, and they are in season all year round.
Mushrooms are incredibly versatile and can be mixed into many recipes to add nutrition and to add volume for more servings. They can also be finely chopped and put into a number of dishes including lasagna, meatballs, tacos and more.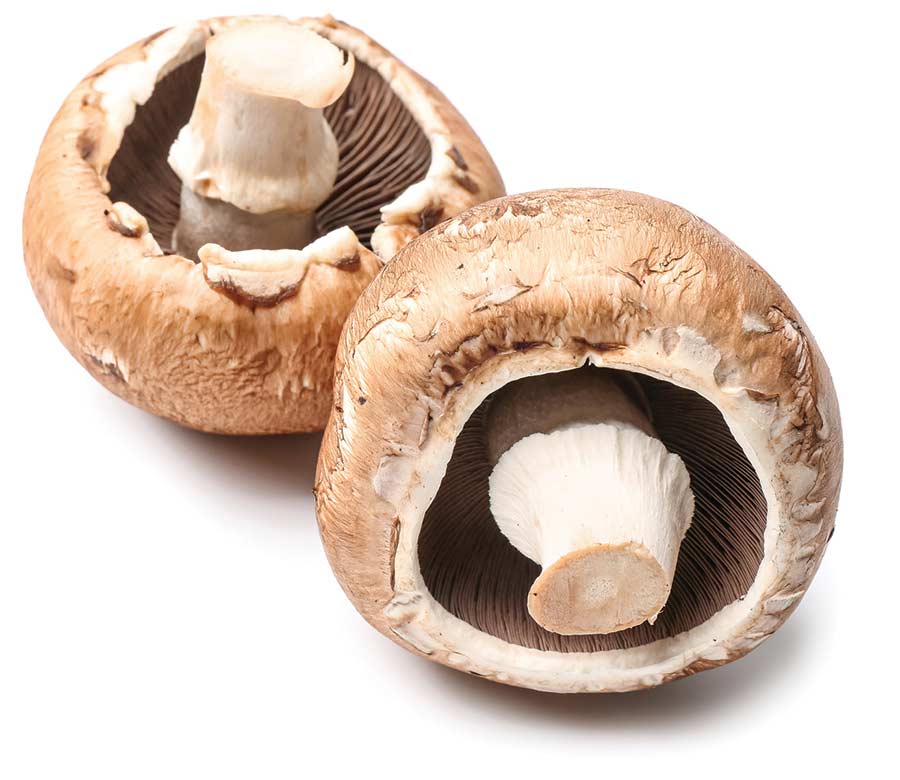 A nutrient powerhouse, mushrooms contain potassium, B vitamins, selenium and are the only source of Vitamin D in the produce section. These nutrients are powerful antioxidants that help support immunity and boost energy and brain cognition.
Mushrooms contain lean protein with no fat or cholesterol, making it a great ingredient to help lower blood cholesterol levels.
They are also rich in calcium, which is key for strengthening bones and reducing the risks of developing osteoporosis and joint pain.
Here are examples of a few types of mushrooms and what makes them stand out:
Shiitake:
Shiitake mushrooms have an earthy rich flavor that make it a popular choice for cooking. Dried Shiitakes have an even more intense flavor and are sometimes preferable to fresh. This type naturally contains zinc, manganese and several B vitamins and are a particularly excellent source of the minerals copper and selenium.
Lion's Mane:
This mushroom has an umami flavor and meat-like texture. Nutritionally, lion's mane offers many of the benefits of other mushrooms plus plant-based iron and potassium. Preliminary research shows there may be benefits for cognitive function and preventing inflammation.
Chanterelles:
These trumpet shaped fungi are highly regarded mushrooms favored for their gold to yellow color and rich flavor, ranging from apricot to earthier flavors. Chanterelles are best eaten fresh, although they are also available dried or canned.
Portobello
These are large cremini-like mushrooms that can be grown large enough to be used in place of a regular hamburger patty. These fungi are circular, flat and long with a dense, chewy texture. For these reasons, Portobellos are excellent for grilling or roasting.
For all of these reasons and more, it's easy to see why mushrooms are the featured superfood in Wesley's next Teaching Kitchen event.
Register for Our Zoom Webinar
Join us on Zoom for delicious recipes to strengthen your immune system and support bone health with mushrooms! Attend our webinar on Sept 28 for breakfast recipes using mushrooms or attend the webinar on Oct 5 for lunch and dinner recipes—or, even better, attend both!
September 28 • 10:00 a.m.
Watch Live on Zoom, streaming from Wesley Des Moines
October 5 • 2:00 p.m.
Watch Live on Zoom, streaming from Wesley at Tehaleh