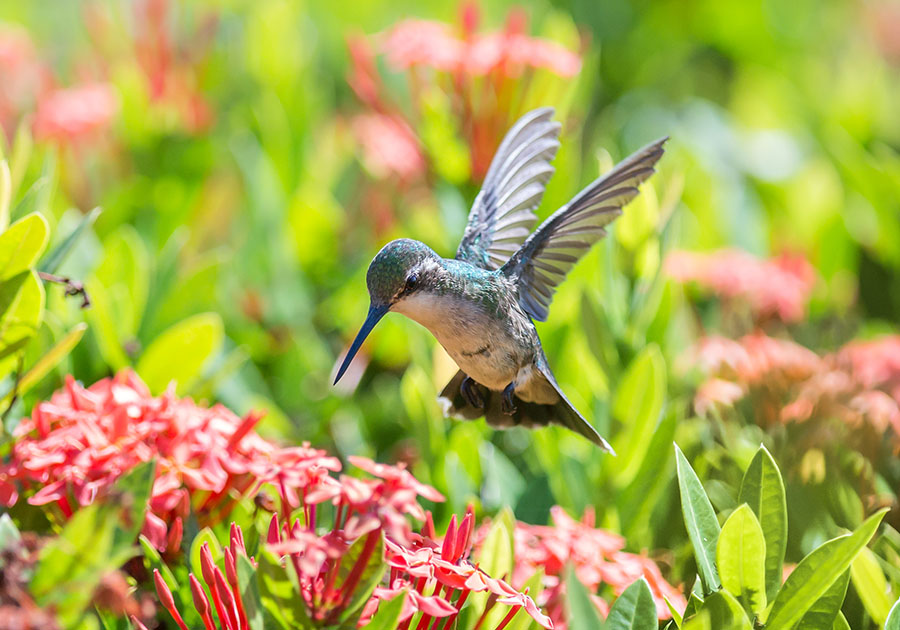 Visit the pollinator garden that is soon to be buzzing with blooms.
Wesley at Tehaleh's nature-inspired vision of connecting neighbors to the outdoors can be seen in the natural features of the architecture, lush landscape, resident gardens, and now the newest neighboring park. A short woodland trail walk leads you to Reflection Park, which will be soon blooming and buzzing with excitement from the tiny residents.
Gardeners, birdwatchers and all-around nature enthusiasts will rejoice at the various trees, shrubs, and vibrant plants methodically selected to attract and feed the local pollinators throughout the year. Grab a bench and relish in the company of eye-catching butterflies, busy honey bees, fluttering hummingbirds, striking towhees, inquisitive robins, musical finches and foraging bats that are searching for the abundance of nectar and pollen among these plants.
Reflection Park boasts a variety of native dogwood trees, rhododendrons, Oregon grape and huckleberry that are known to nourish the essential pollinators who maintain the habitat. Keep a lookout for the unique species hiding among the familiar ones, such as the lip-stick red flowers with a white eye of the crimson kisses shrub, the color-changing foliage of heavenly bamboo, the mysterious flower of the aromatic western wild ginger plant; discover the bell-shaped pink and white flower growing from a red stem of the fun-to-say, kinnikinnick.
Each flowering species plays its part in the cycle. When the pollinators feed on the flower's nectar and pollen, it pollinates other flowers, which produce fruit eaten by the black-tail deer, Cascade Roosevelt elk, Western gray squirrel and black bears that call the surrounding forest home.
Extend your stay at the park with a borrowed book from the neighborhood library bookcase. Challenge your and friends' minds to games of chess or checkers at the gameboard tables, incorporate nature into your exercise routine at the fitness stations or stroll the forested paths within the park that wind over wetland boardwalks and through serene open space.