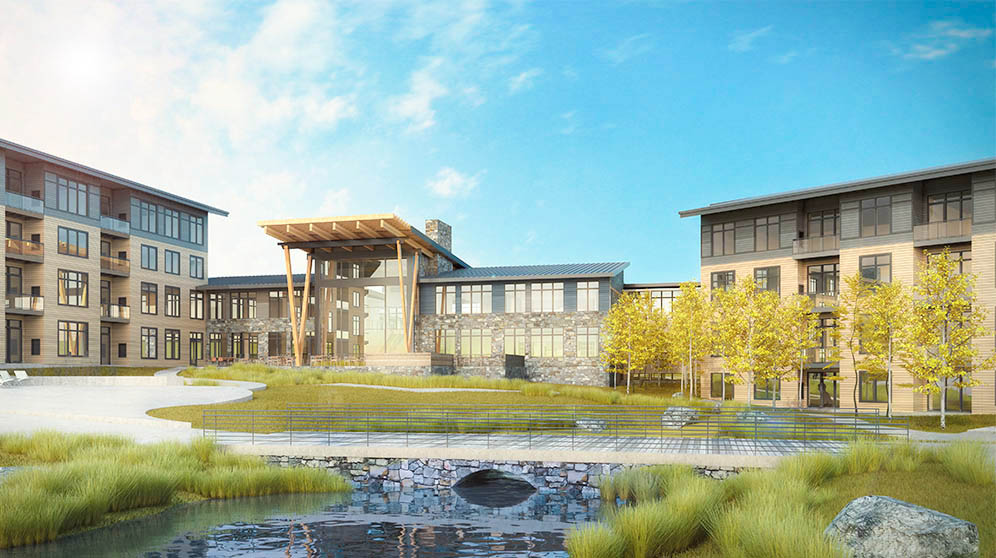 Explore the inspiration behind our newest campus in Bonney Lake.
"You don't just happen upon it. You have to know it's here. In fact, you know it once the tree line visibly climbs higher, the Mountain appears closer, and the forest becomes ever present. A spirit resides here that only the outdoors is big enough to contain, one that fuels the desire to preserve it, share it, grow in it, live in it. A spirit so inherent that it is both the legacy of this land and the inspired impetus for creating this new community in the forest, Tehaleh." – Tehaleh
According to the developer, Tehaleh is pronounced Tāy-hă-lāy and means "highlands" or "the land above". 
Nestled in the foothills of Mt. Rainier is a 4,700-acre master-planned community featuring neighborhoods filled with families, diverse parks, meandering trails through deep forests and a new community for adults 62+, Wesley at Tehaleh. 
The developers envisioned the neighbors of Tehaleh connecting to the outdoors in a myriad of ways. Sometimes exploring the woods, exercising at the trailheads, grabbing coffee with friends, volunteering or taking the kids to the community schools – even one day going to work in the community. But always, the residents of Tehaleh are creating a pattern of life that is unique to them, in a community made for them to live among the beauty of nature.  
Wesley at Tehaleh shares this same vision. It can be seen in the natural features of the architecture, lush landscape, numerous amenities, daily outdoor activities and variety of pet-friendly living options all inspired by the scenic woodlands surrounding the property. 
Wesley at Tehaleh has all the right options for aging well in one place, possibly just down the street from your kids and grandkids. Choose from independent apartments to Catered Living with flexible, personal care that meets your needs. Enjoy home cooking in your fully equipped kitchen with stainless steel appliances or daily chef-made creations. Volunteer with your favorite organization, grow tomatoes, entertain your family and friends or travel the world. Our deposits are fully refundable so that when life changes, you can too.
Contact us today to learn more about Wesley at Tehaleh
Oops! We could not locate your form.