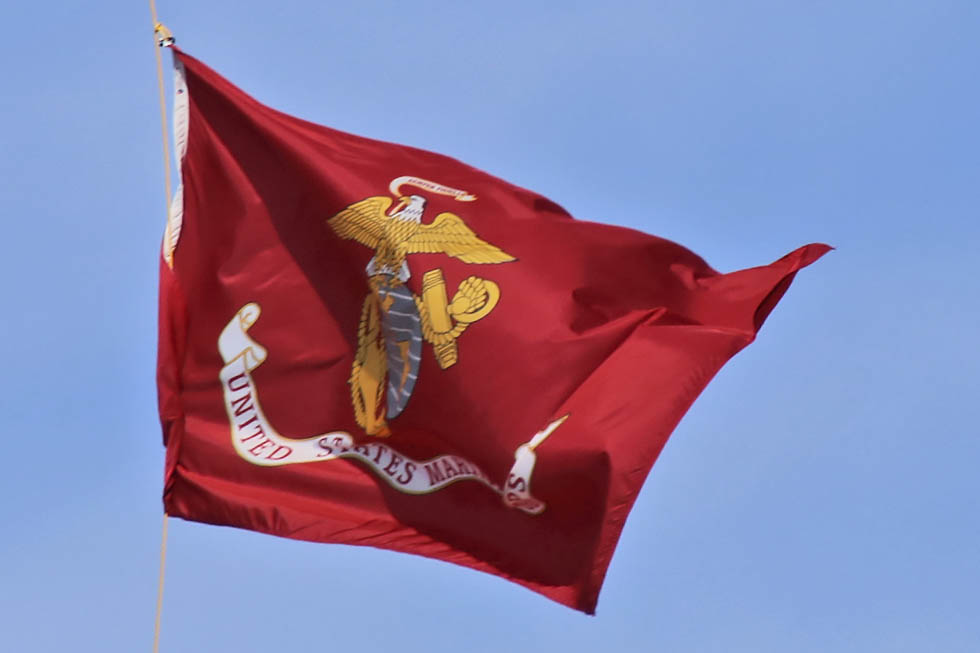 Learn about the flags hanging from the tower crane at Wesley Des Moines and who they memorialize.
You may have seen the two flags that now fly atop our Des Moines tower crane. These flags honor the people who lost their lives in the Seattle Tower Crane tragedy on April 27th.*
Our Wesley Des Moines tower crane operator was friends with the two crane ironworkers who lost their lives in the accident, Andrew Yoder and Travis Corbet, both of whom had also served in the U.S. Marine Corps. Following the tragedy, our tower crane operator requested the American flag and Marine Corps flag be flown in their memory.
These flags, and the tragedy that preceded them, are a reminder of the seriousness of the work being done. After the crane incident, the construction site at Wesley Des Moines received a surprise inspection from the Washington State Department of Labor and Industries to check on our crane. The inspectors checked records and certifications and performed a visual inspection of the crane. The tower crane at Wesley Des Moines passed the inspection and reflects the efforts by Wesley and Walsh Construction to continue keeping safety as a top priority in our communities.
*What We Know About the 4 Seattle Crane Collapse Victims
https://www.king5.com/article/news/local/crane-collapse/what-we-know-about-the-4-seattle-crane-collapse-victims/281-ad926f02-afb8-4796-992d-7b29ee92f1f9