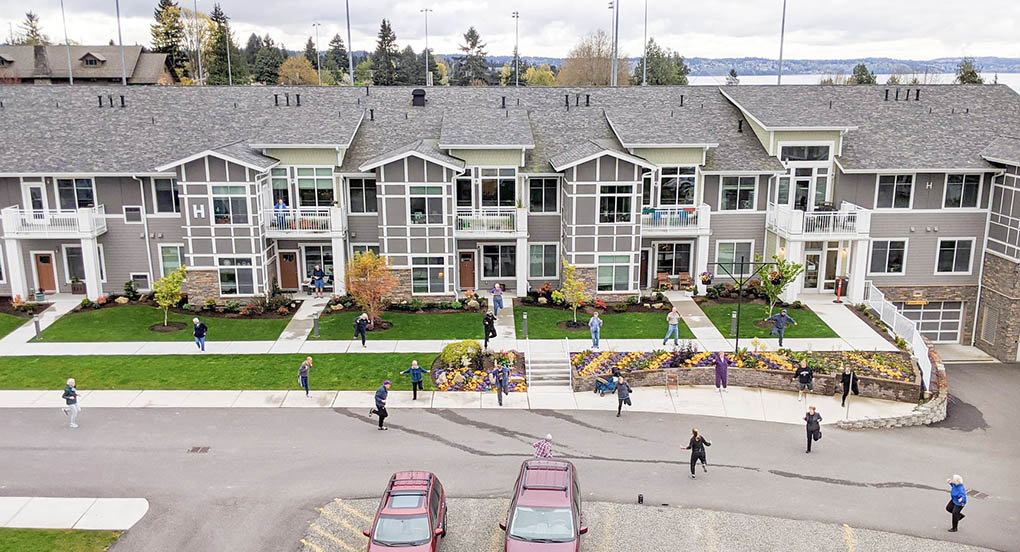 By Ellen Johanson, Annual Giving Manager for Wesley Community Foundation
With only one day left of our annual giving event, we are inspired by our communities.
As senior living communities work to protect themselves against COVID-19, we're challenged with engaging residents during physical distancing and stay home-stay safe requirements. We balance enriching activities and communicating with each other with maintaining safety and a healthy environment for all. This requires creativity and resilience on the part of staff and the residents, and it comes with the increased cost of additional personal protective equipment, at an estimated cost of nearly $4,250 per day for our three communities.
---
---
Fortunately, Wesley has dedicated staff and wonderful residents who understand that our Wesley spirit shines even when we're faced with significant challenges. Our donors understand this, too. That's why we're grateful for your support, whether you have been a long-time friend of Wesley Community Foundation or are a new contributor becoming familiar with how the Foundation enhances life at Wesley for everyone.
Here are a few examples of how Wesley continues to engage in enhancing resident life in the midst of "stay home-stay healthy," despite the postponement of the Foundation's Gratitude Luncheon and the cancellation of regularly scheduled group gatherings, such as Wesley U, fitness classes, choir, drumming and field trips.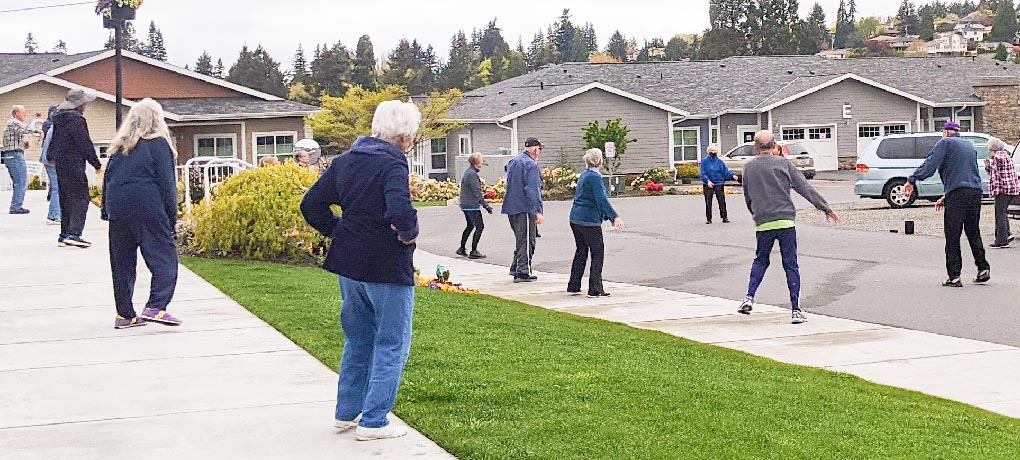 Tina McNeilly, Des Moines Health & Wellness Fitness Coordinator, helps our residents stay fit and active. She developed special programs – lawn bowling, scavenger hunts and fitness classes – complete with music, weights, chairs, appropriate physical distancing and her energizing spirit.
"Since our residents can't come to exercise classes, I'll bring exercise classes to them," says Tina. "Fitness should engage all our senses. Scavenger hunts allow people to look, walk, talk, write and fully respond to what is around them. They can even call their neighbors and share where they've seen various items. They leave the item alone for others to find, so this is a great social activity that happens individually. Everyone is a winner."
Upon turning in their scavenger hunt score cards, residents receive stress balls and cookies donated by Wesley Community Foundation.
At Lea Hill, mail and meals are delivered to residents daily. The "Smile Campaign" is the brainchild of Alexandra Flores, Director of Dining Services, and Marlene Feliciano, Life Enrichment Director. The culinary and life enrichment teams bring smiles to residents' faces with a daily "goody bag" with meals. The goody bag may be something small: a joke-of-the day, crossword puzzle or brainteaser. It may be a larger-scale activity, such as the travelling ice cream social that supplied every resident an ice cream treat. It may be the music troubadour from the neighborhood, who provided a one-man concert on a sunny afternoon. Residents look forward to their personal deliveries from staff and are excited to see what the daily goody bag contains.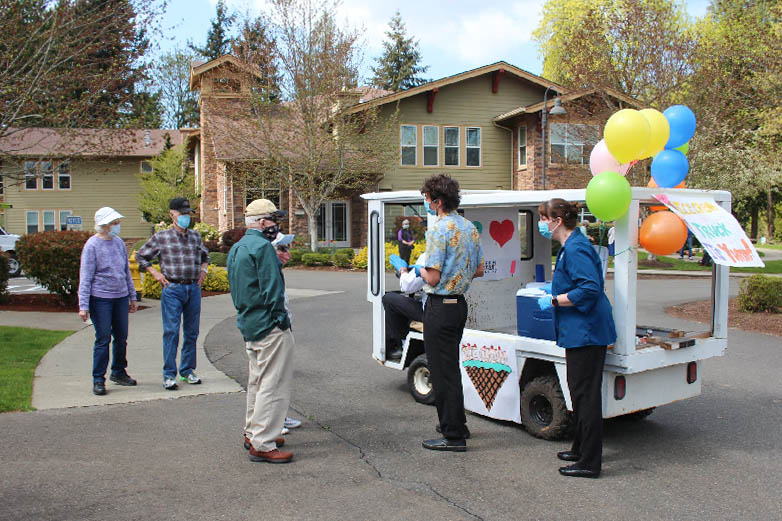 Bradley Park Campus Administrator TC Fraser says residents are "receptive and conscious" about the safety of all and the security of their buildings, which he "appreciates wholeheartedly." While staying at home may seem challenging, residents have found ways to have fun making planter boxes for their gardens, taking walks outside and communicating in ways that don't involve personal contact. TC and the Resident Council plan to honor first responders and staff with baked goods and signs in a parade of appreciation. Like the musician in the Lea Hill photo above, Bradley Park has serenaded memory care residents with guitar music and songs and plans are being made for outdoor concerts.
One family member of a resident recently shared how impressed she is with all of Wesley in caring for older adults. She says, "Wesley made the decision voluntarily to protect the health and safety of their residents before the governor required it. Wesley residents and staff have made hundreds of masks for personal protection and delivered them freely to residents. I am so impressed with how much they care for people. My mom could not be in a better place and for that I'm extremely grateful."
Your gift on May 6th to Wesley Community Foundation does so much good. Please remember older adults at this particular time. Every gift counts – Now More Than Ever! THANK YOU!