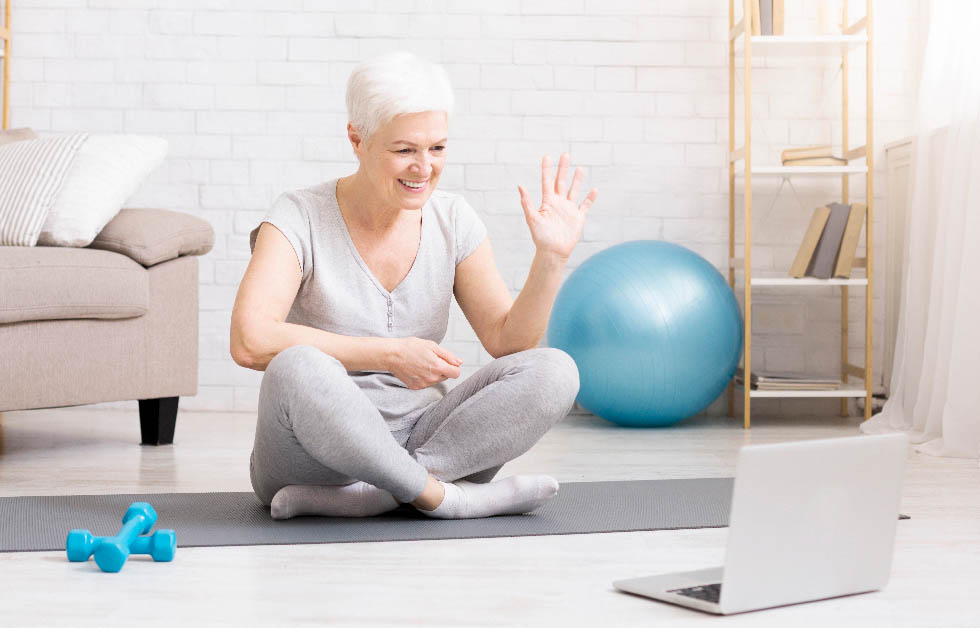 Check out these 5 simple ways to get your blood pumping without equipment.
Many are familiar with the typical chair squat exercise, tippy-toe lifts and wall push-ups as great ways to strengthen your body and improve balance. Let's change it up a bit.
DANCE
Take a figurative walk down memory lane with a favorite tune. Cutting a rug is not only a great cardiovascular exercise but can reduce anxiety and stress, ward off depression and aid in sleeping better. So shake a leg!
TAKE A CLASS
Feeling connected can be as simple as pressing play. Learning a new skill or practicing a favorite pose is all accessible through the YMCA's on-demand videos. Check out some of these great options to improve health.
GARDENING
The light bending of planting vegetables, squatting to prune flowers and stretching to pull weeds count toward the expert-recommended 30 minutes of daily exercise. The critical thinking skills required to take care of plants may have an impact on reducing the chances of developing dementia. 
WEIGHT TRAINING
No weights? No problem. The necessary equipment is as close as the kitchen pantry. Common objects, such as soup cans or bottled water, are perfect for strength training. Check out this video from The National Institute On Aging for some safe but fun exercises.
TAKE A WALK
Not able to get outside? Simply walking around the house or marching in place can increase our daily step count. Listen to a chapter of an audiobook while walking around at home. Take a virtual stroll through the flowers at the Point Defiance Rose Garden, or captivate the imagination with more than 300 rare vehicles on display at the Lemay Car Museum. 
Wesley communities offer a wide variety of daily activities that inspire holistic wellness and quality living for aging well. Residents can stroll the gardens, ride bikes through neighborhoods, join in a pickleball match or participate in a staff-supervised fitness class. Find a Wesley community.