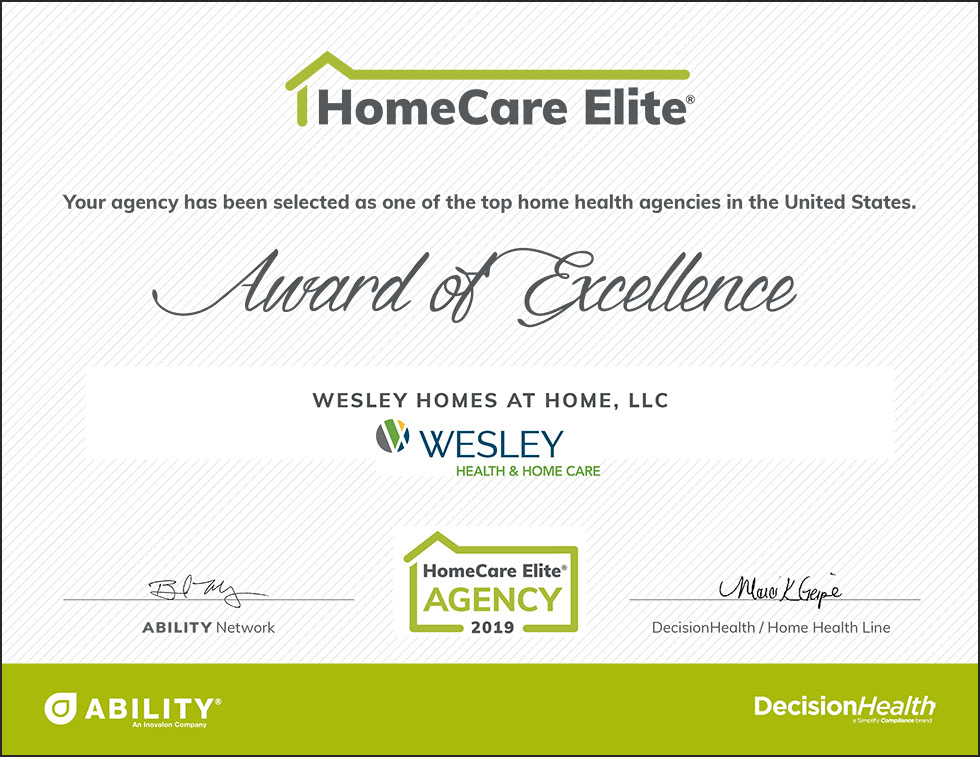 Wesley Home Health has been awarded the HomeCare Elite® Award of Excellence!
BIG NEWS! Wesley Home Health, provider of medically-directed in-home skilled nursing and rehabilitative therapies, has been recognized as one of the top 25 percent of most successful home health agencies in the United States.
HomeCare Elite measures performance by using publicly available information for quality of care, quality improvement, patient experience, best practices implementation and financial management.
"This award reflects the high performance of both our clinical and office teams, and it's wonderful to see them get recognized," said Melinda Moore, Wesley Health & Home Care Executive Director. She continued, "With many of our nurses working in both home health and hospice, for example, I believe this award reflects the quality of care across our entire agency."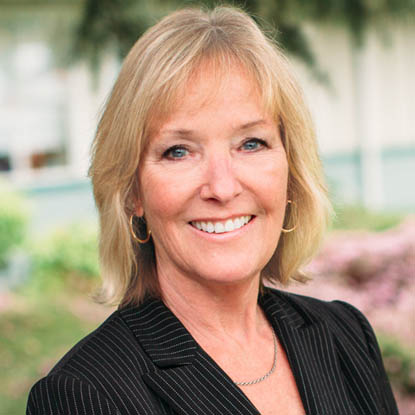 Melinda said she and her team have worked hard to maintain a high standard of care with organizational efficiency and has plans to improve further.
Now, in addition to the agency's 5-star quality care rating from Medicare.gov, Wesley Home Health is now distinguished as one of the top performing home care agencies in the nation.
Melinda closed with saying, "Congratulations to a super fantastic team of home health professionals including our clinicians, schedulers, intake, insurance, med recs — every single individual who has helped make this happen for our patients in two counties!"