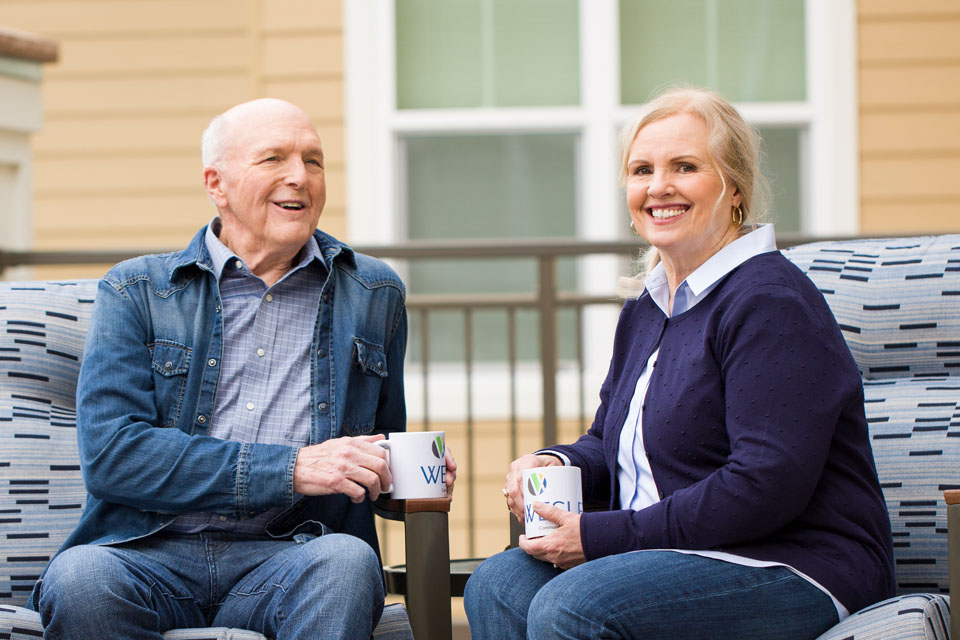 Learn about Wesley's Catered Living service.
Catered Living is a flexible home care program offered in The Commons apartments at Wesley Lea Hill and Wesley Bradley Park. It is designed with enough flexibility to meet each individual's care needs so people can live with confidence.
The program offers a complete daily dining service, weekly housekeeping, laundry and a full schedule of life enriching activities.
Residents of The Commons enjoy spacious apartments with access to all the amenities of the community, such as the fitness center, creative arts spaces, lounge areas, learning centers, hair salons and more.
"We're so very happy to be able to offer Catered Living at Bradley Park," said Community Relations Director Joan Engle. "This service is perfect for people who want to live on our campus and receive the extra care they need to age successfully."
For additional care, Catered Living offers flexible personalized services similar to traditional assisted living. These services are provided for residents of The Commons by Home Care by Wesley, an independent, licensed home care agency.
Home Care by Wesley works with residents to create a care package plan specific to their situations.
"Our care coordinator reviews services and levels with each resident to determine the best package to meet their needs," said Director of Community Health Services Laura Nencetti. Follow up assessments are conducted every six months or whenever service needs change.
Higher level nursing services and health care support includes care coordination with physicians and other medical providers, oversight for diabetic residents, full medication administration and assessments of ongoing needs.
Catered Living is available now in The Commons apartments in Puyallup and Auburn. Contact us today to receive personalized care services for you in an ideal, independent campus setting.
Interested in Catered Living? Contact us today at (253) 435-8100 or fill out the form below.
Learn More – Catered Living
"*" indicates required fields