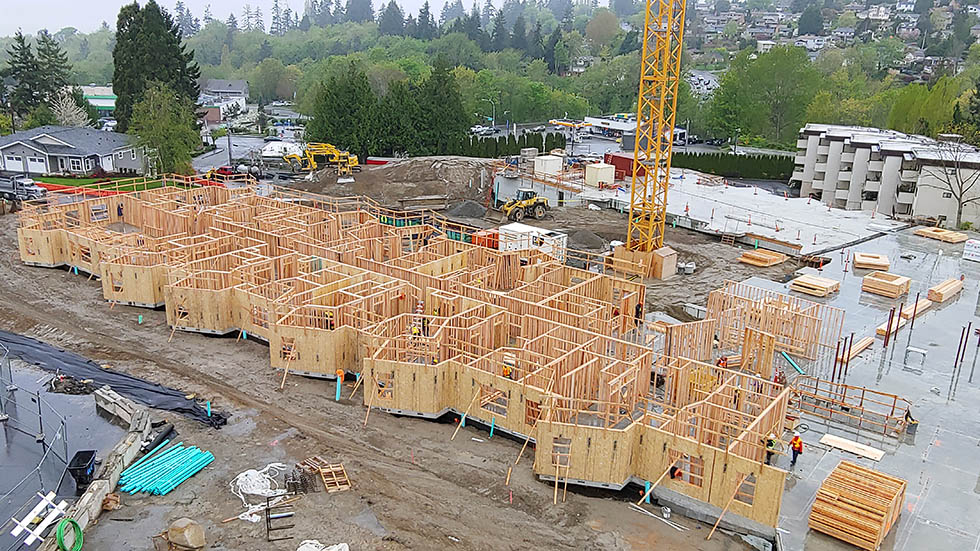 View new progress on the Wesley Des Moines campus, and get ready to customize your new home!
Don't blink because the new apartment building in Des Moines is changing daily, and Walsh Construction teams are working on framing the first level. The first floor will have nearly 30 spacious apartments (view floor plans here) and many of the recreational amenities, such as the education center and movie theater, creativity center, fitness room, hair salon, family lounge and outdoor courtyard.
Community Relations Director for the Redevelopment Rob Lanouette is contacting Captain's Club members to select their finishes.
"I'm excited that we are now offering a quartz countertop and a wood-look floor in the kitchens," said Rob. "Our Captains get to choose their color scheme and upgrade things like appliances and flooring if they choose to."
Walsh Construction is building out a space, which will be complete mid-May, where people can view the different finishes.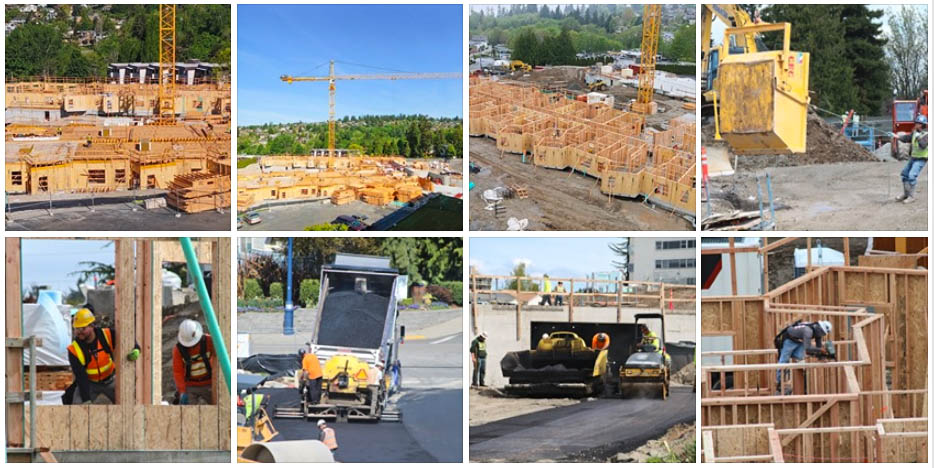 View more photos on our Facebook page (No login is needed to view the photos).
Do you know someone who is interested in making a move to the new apartment building? Tell them to reserve their new apartment home by June 30, 2019, to be able to customize. Plus, there are benefits for moving in early.
Contact us today at (206) 870-4705 or fill out the form below.