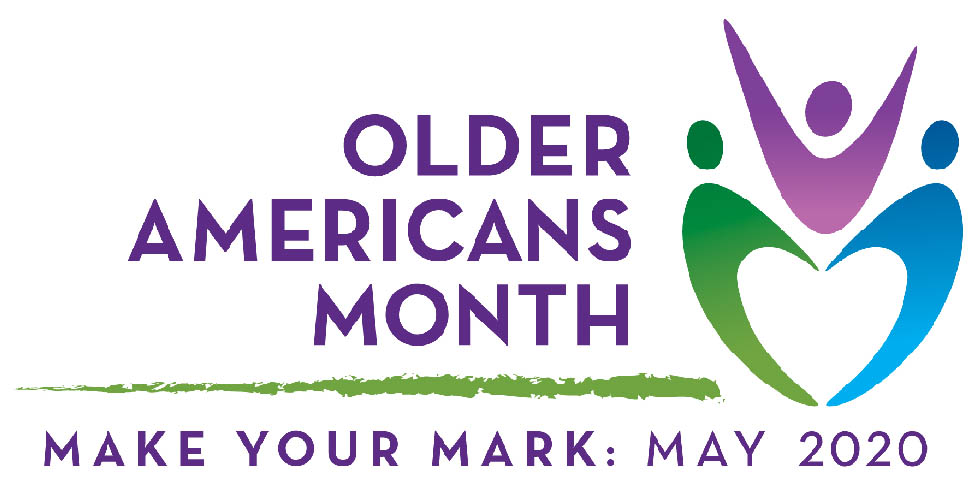 This year, especially in the midst of the coronavirus, Older Americans Month holds a special meaning for many.
All around the country older adults are practicing social distancing and waiting to be able to reunite with friends and family. Others may be trying online video conferencing for the first time, perhaps with mixed results. Staff members and caregivers are working hard under new, ever-changing protocols to protect older adult populations who face the highest risk for serious illness.
We celebrate Older Americans Month this May with the theme "Make Your Mark". This theme was selected to encourage and celebrate the many contributions older adults make to our communities. Their experience, time and talents benefit families, peers and neighbors every day. The theme is also said to emphasize the difference everyone can make in the lives of older adults and in support of caregivers providing essential services for older adult communities.
This annual observance dates back to 1963, when President John F. Kennedy designated May as Senior Citizens Month. Soon after, the Older Americans Act of 1965 was signed into law by President Lyndon B. Johnson as a response to concerns about the lack of community social services available to senior citizens.
The act helped establish the first federal agency to directly address the challenges facing older Americans. It introduced food programs, transportation assistance, legal assistance and other services for seniors. The Older Americans Act also helped pave the way for Medicare and Medicaid programs.
Wesley shares a similar story. Rev. Dr. Stanley G. Logan presented a resolution at the 1943 church annual conference to solve the lack of living situations for older adults in his community. He sought to build a community for abundant living, including social, recreational, cultural and religious amenities.
Part of Wesley's mission statement states, "With love and joy, we are called to meet the physical, social and spiritual needs of those we serve." Today, this still holds true for Wesley, and it is especially important during this time.
Residents and activities staff in Wesley communities have been finding creative ways to stay physically fit and socially engaged while still maintaining physical distancing.
Wesley staff are serving older adults in Des Moines, Auburn and Puyallup communities (with Tehaleh now taking reservations) as well as our in-home care agencies, including home health, home care and hospice.
Celebrate older Americans this month as we recognize the mark they make in all our lives.