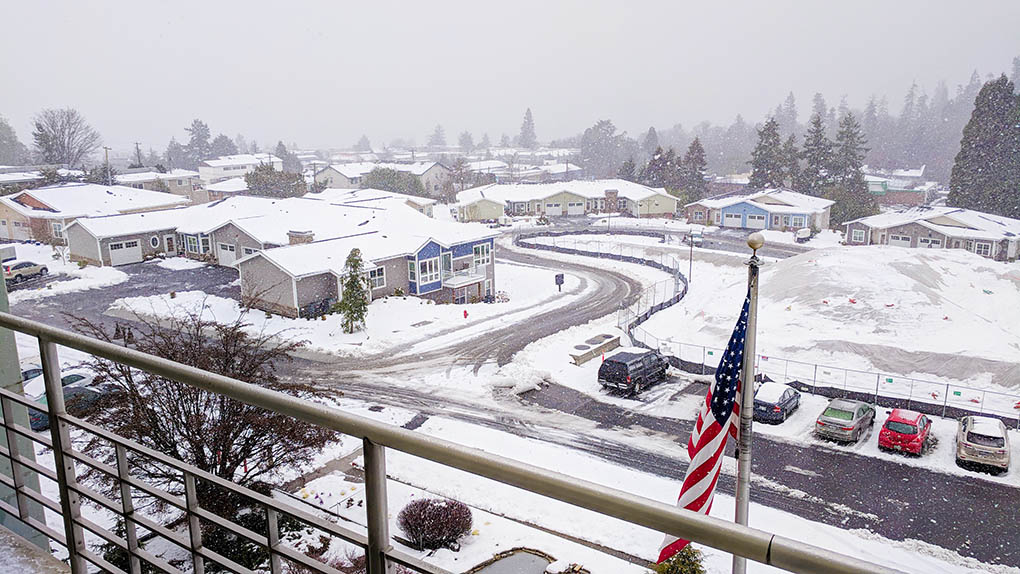 With continued services necessary, Wesley employees came together during the snow storms to help support staff and residents.
Over the past week, a series of snowstorms hit the greater Seattle area with over 20 inches of snowfall. These storms have broken the record for the most February snow since 1949.
While many businesses and schools have closed during the worst days, continued services are necessary for retirement communities and health care settings.
Wesley campuses are no exception, and employees have worked tirelessly to continue to provide services and keep the campuses accessible and safe. Staff from various departments, such as Life Enrichment and Environmental Services, shoveled snow off sidewalks, entryways and driveways.
Dozens of staff members, including Wesley President/CEO Kevin Anderson, went out in the early mornings and late evenings to help drive others to and from work.
"Some people teamed up with one being the driver and another being a navigator to help direct the driver and communicate with the staff they were picking up," explained Wesley Des Moines Executive Director Alex Candalla.
Several of the staff found it a fun way to actually get to know people better.
"You might be working on the same campus and yet never cross paths with someone, but riding in the car with people you wouldn't have met otherwise was really enjoyable," said Resident Services Administrator Lisa Meinecke.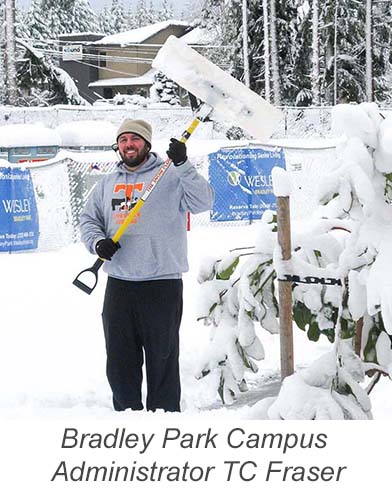 With many essential employees in roles such as nursing and culinary, the Lea Hill and Des Moines campuses set up areas for staff who wanted to stay overnight or pull double shifts.
"People found ways to safely come into work despite the difficult weather conditions and inconvenience," recalled Lea Hill Executive Director Greg Byrge. "You felt as though you didn't even need to ask; everyone understood that the needs of our residents were important."
Greg also mentioned how the City of Auburn had been good about keeping the roads clear, especially on the hill leading up to the campus.
With minimal staff and only the Brownstone to service, Bradley Park had an easier time but still had to do quite a bit of snow shoveling. Residents held potlucks and found ways to make the most out of the beautiful snow days.
Wesley thanks all its dedicated staff who came out to support one another and who devotedly came into work to continue to provide essential services to our valued residents.