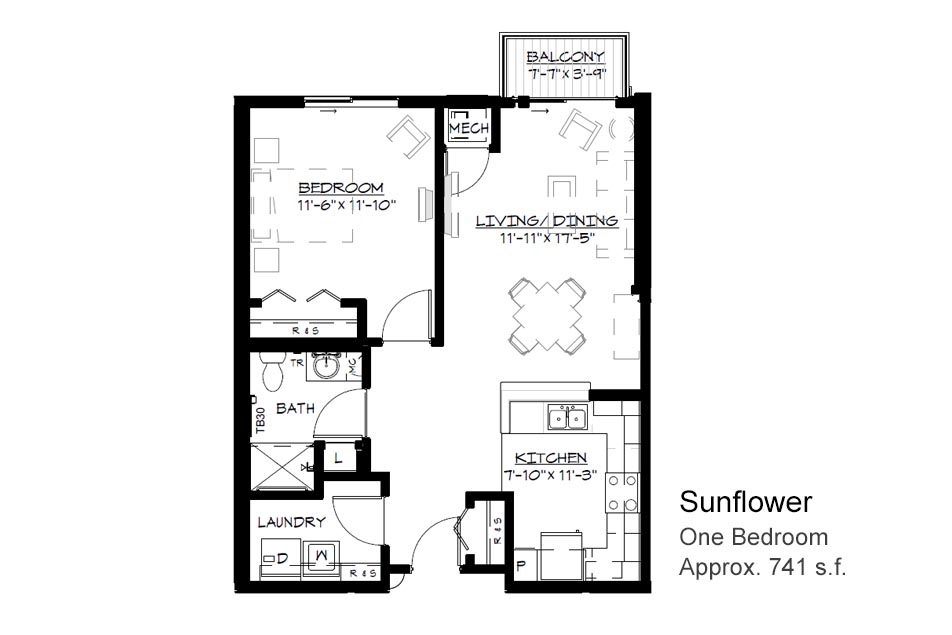 There are still several accommodations available at the new Bradley Park Lodge. Opening soon!
With nearly 100 percent occupancy, now is the best time to reserve this cozy and comfy Sunflower floor plan. This one-bedroom apartment lets in plenty of light and comes complete with a washer and dryer, a large balcony or patio and a full kitchen.
As a Lodge apartment, it provides easy access to campus amenities like the creative arts center, clubroom, library, health and wellness center, theater-style learning center and dining room.
Enjoy maintenance-free living, 24-hour emergency staffing, gardens, picnic areas, walking trails, spiritual care and continuing education programs.
For more details, please contact Lisa Osterloh at (253) 466-2720 or fill out the form below.